Lifestyle
Your Vegan Mac and Cheese Hack Could Win You $10,000 From Kraft
In a move to embrace the evolving preferences of its fanbase, Kraft is asking consumers to submit their best mac and cheese ideas. Kraft aims to celebrate the creativity of mac and cheese enthusiasts by encouraging them to dream up a new flavor of their classic boxed Mac & Cheese—and that could include vegan options.
Participants are invited to share their innovative hacks for creating a rich, flavorful mac and cheese. Whether it involves using dairy-free cheeses, unique spice blends, or unconventional toppings, Kraft is eager to explore the endless possibilities within the mac and cheese realm.
You do not need to create a full recipe or explain how to make it; simply head to Kraft's website and submit the flavor idea.
The contest, running until December 15, means vegans across the country have the opportunity to tell Kraft about the growing demand for vegan alternatives and the diverse ways in which people personalize their plant-based comfort food.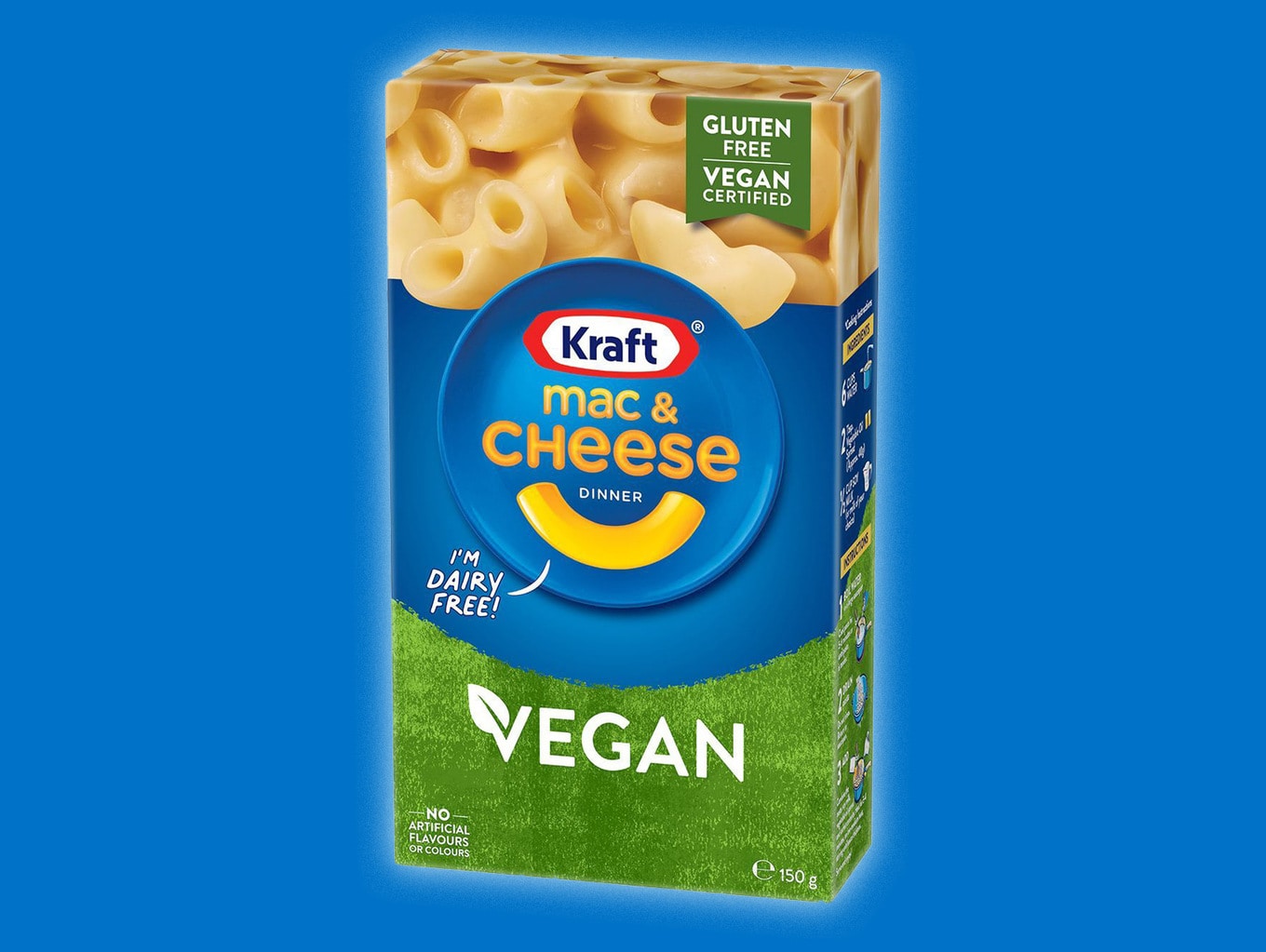 Kraft Heinz
The vegan mac and cheese category is rapidly expanding, and Kraft has yet to recognize and celebrate the ingenuity of those who choose a plant-based lifestyle. So far, the company only offers a vegan version of its classic boxed Mac & Cheese in Australia which launched in 2021. 
Currently, however, the dairy-free version of Kraft Mac & Cheese isn't available in any other markets.
To participate in the contest, entrants are encouraged to submit their best mac and cheese flavor idea for a chance to win one of the two $10,000 cash prizes.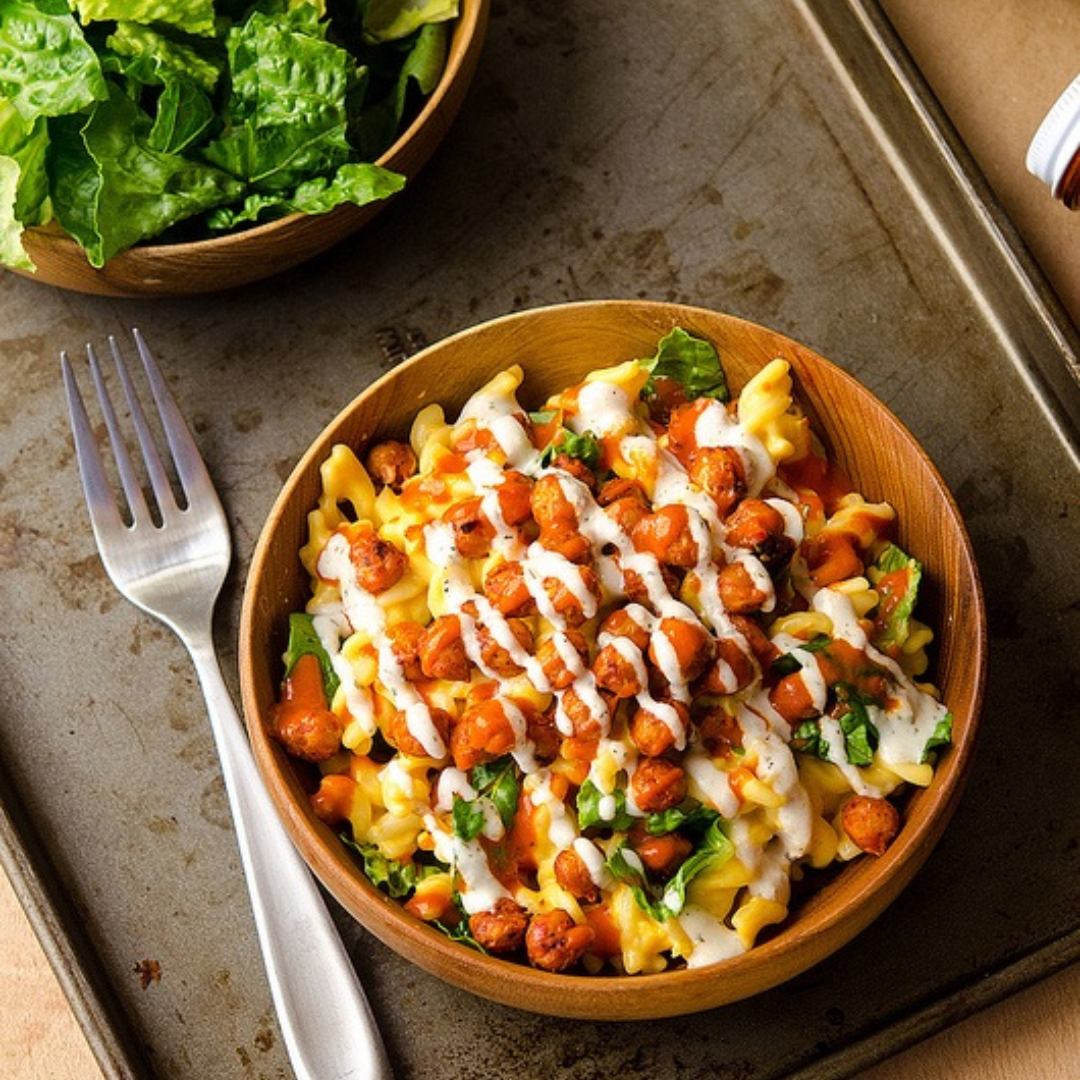 Vegan Yack Attack
Kraft invites everyone to share their unique take on mac and cheese and emphasizes that, in the world of comfort food, there are no limits to imagination. The competition is not limited to traditional recipes, and the vegan category opens the door to new, exciting possibilities in the world of plant-based comfort food.
What's vegan at Kraft Heinz?
Just like its iconic boxed Mac & Cheese, half of Kraft Heinz's roots lie in cheese, and its current portfolio also includes the meat giant Oscar Mayer and gelatin dessert brand Jell-O. 
Although slow on the uptake compared to other conglomerates, Kraft Heinz isn't a total stranger to the vegan food industry. 
According to market research, by 2030, the plant-based food market as a whole is set to surpass more than $65 billion. In part, the industry is being driven by vegans, but mostly, flexitarians are behind the growth. According to one study, more than half of young Americans now describe themselves as flexitarian, which, essentially, means they are cutting down on animal products.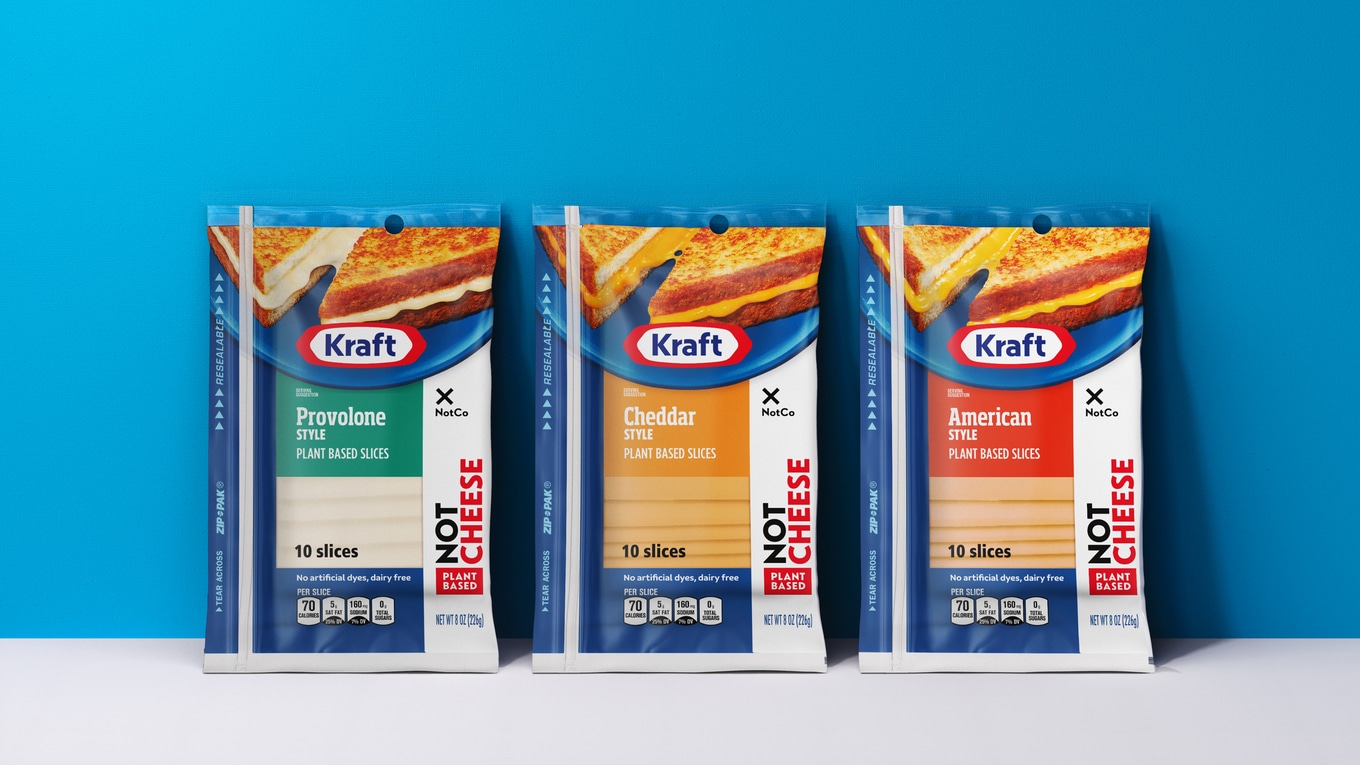 The Kraft Heinz Not Company
Notably, among its vegan products and partnerships is a whole separate venture, called Kraft Heinz Not Company. Last year, Kraft Heinz signed a partnership with NotCo, a Chilean unicorn plant-based food-tech company, which makes vegan milk, chicken, and burgers. 
With the partnership, the corporation agreed to support the brand's mission of providing the world with sustainable, innovative, and, most importantly, animal-free products. 
The Kraft Heinz Not Company aims to leverage all of NotCo's food technology, as well as Kraft Heinz's experience and expertise in the food industry. According to the Kraft Heinz CEO Miguel Patricio, the partnership was "a critical step" in transforming its portfolio of products. 
"It's a tremendous addition to our brand design-to-value capabilities," Patricio said in a statement. "It helps deliver on our vision to offer more clean, green, and delicious products for consumers. We believe the technology that NotCo brings is revolutionizing the creation of delicious plant-based foods with simpler ingredients."
Kraft Heinz vegan cheese
In September 2022, Kraft Heinz and NotCo announced the first products from their partnership. Both go back to Kraft Heinz's original dairy and condiment roots: vegan cheese and vegan mayonnaise.
Recently, Kraft Heinz Not Company's vegan cheese products rolled out to store shelves nationwide following a trial in select supermarkets.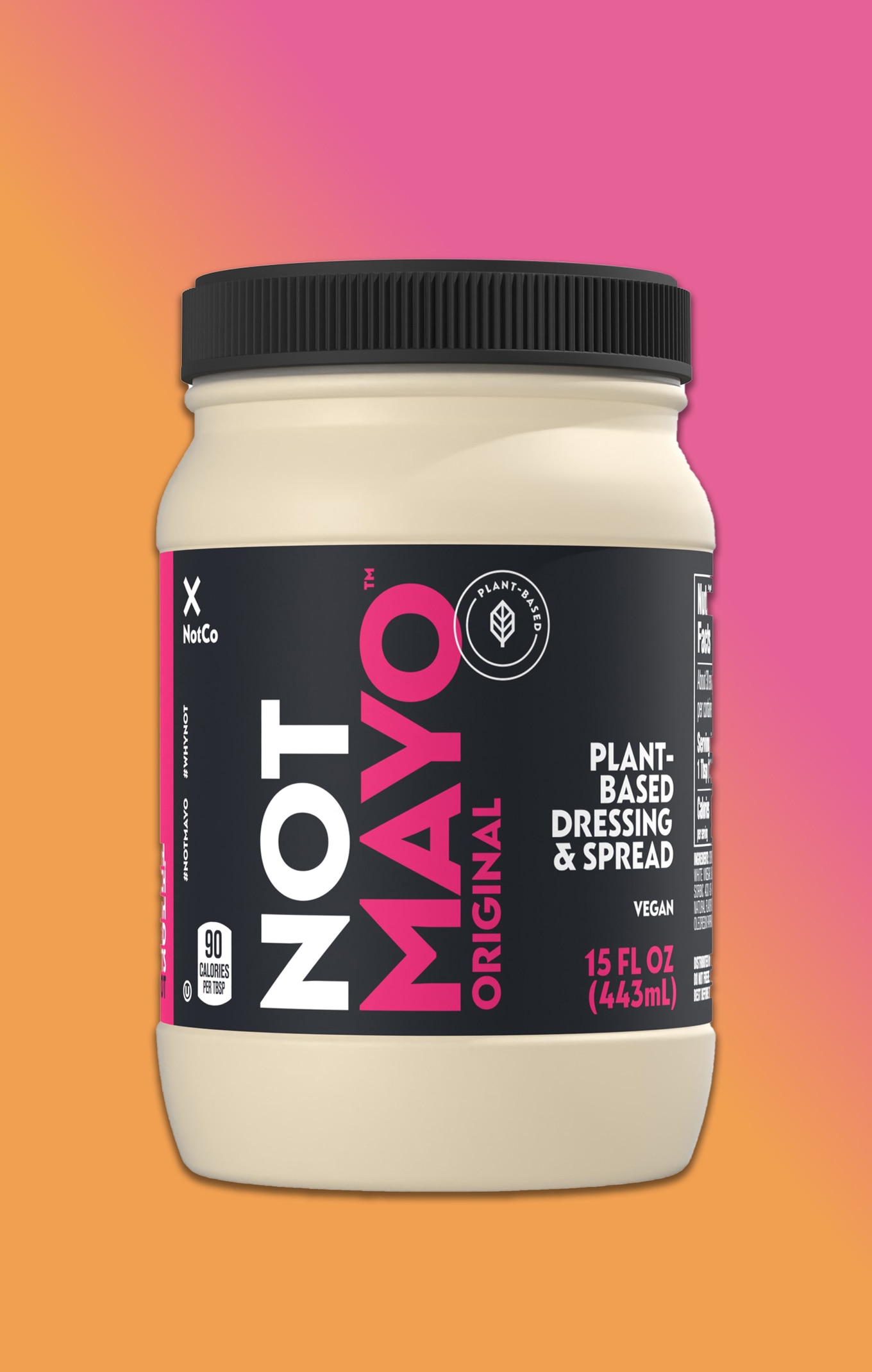 The Kraft Heinz Not Company
Katie Pekarek—Head of Marketing and Strategy for the Kraft Heinz Not Company—says the vegan cheese slices performed very well during the trial, informing the company's decision to launch them nationally. 
According to Pekarek, within eight weeks, repeat purchases of the vegan cheeses were at 20 percent, and a majority of shoppers interviewed (91 percent) provided overwhelmingly positive reviews for the NotCheese slices. 
"The decision to expand nationally was based on our successful Cleveland test market that ran for 16 weeks starting in November 2022," Pekarek previously told VegNews. "Kraft NotCheese Slices quickly became the #1 branded plant-based slice in dollar sales."
For the latest vegan news, read: