Lifestyle
Vegan Mexican-Inspired Corn Salad | VegNews
VegNews
Recipes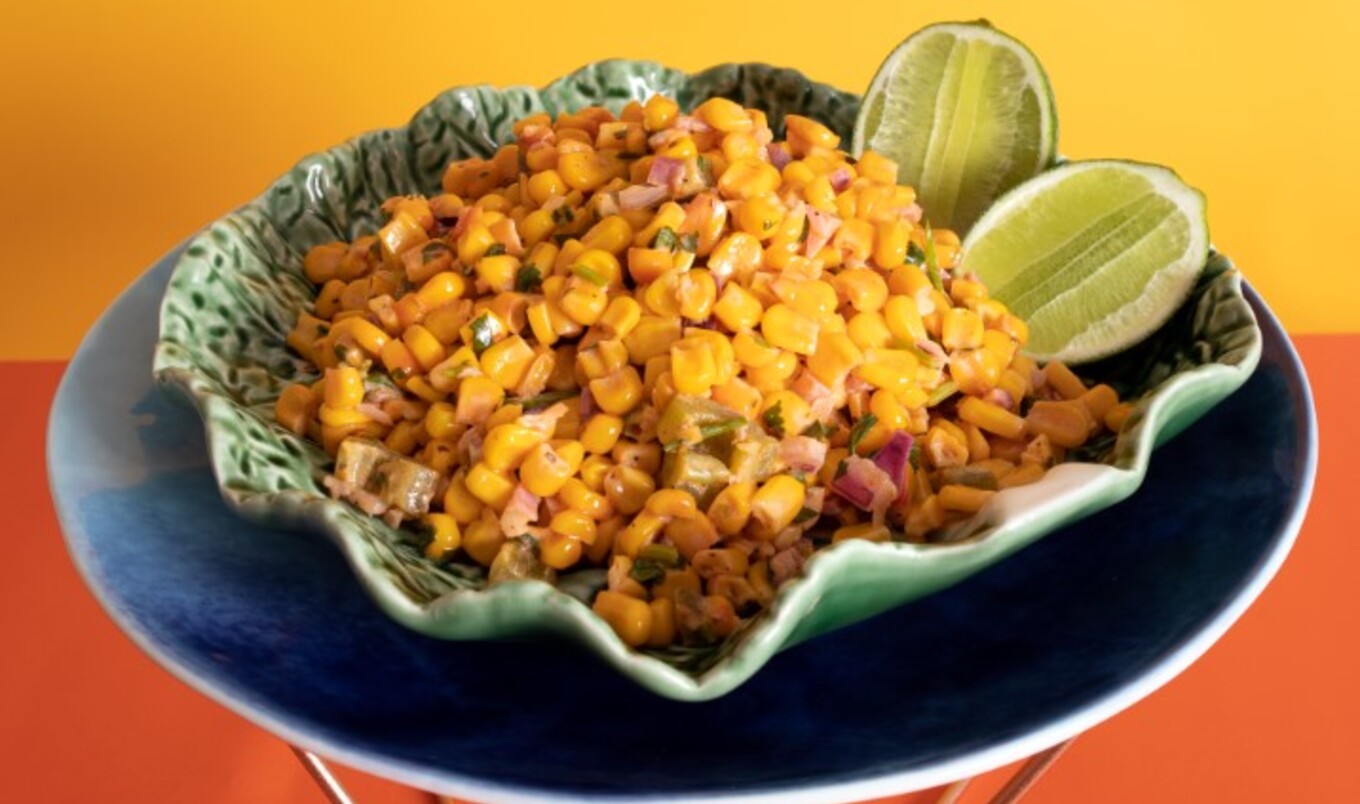 Fresh, sweet corn paired with creamy mayo, fiery peppers, tangy lime, and herbs makes for the perfect summer salad. 
June 1, 2023
Inspired by Mexican-style street corn, this recipe from the Abuela's Plant-Based Kitchen cookbook ditches the cheese, swaps mayonnaise with eggless mayo, and it all gets elevated with oven-roasted jalapeños. The end result? Corn that's smoky, creamy, and healthy that you can enjoy with a margarita. 
What you need:
1 tablespoon olive oil
2 cloves garlic, minced
4 cups corn kernels, fresh or frozen (thaw if using frozen)
1 roasted jalapeño pepper, chopped and de-seeded
½ cup red onion, chopped
3 tablespoons vegan mayo
Juice of 2 limes
½ cup fresh cilantro, chopped, plus more for serving
½ teaspoon smoked paprika
½ teaspoon dried oregano
¼ teaspoon salt
¼ teaspoon black pepper
Lime wedges, for garnish
What you do:
In a skillet over medium heat, warm oil. Add garlic and corn and sauté until kernels start to brown, about 5 to 7 minutes. Remove from heat and transfer to a large mixing bowl. 
Add jalapeño, onion, mayo, lime juice, cilantro, paprika, and oregano and combine. Add salt and pepper and toss.
Sprinkle more chopped cilantro over top and serve with lime wedges. 
For more recipes like this, check out: