Lifestyle
Upside & Impact: Investing for Change Podcast Launches on ETF Central.com – vegconomist
VegTech™ Invest announces that The Upside & Impact: Investing For Change podcast, hosted by CEO Elysabeth Alfano, is now available on ETFCentral.com, a destination website and platform for ETF investors and practitioners operated by Trackinsight and the New York Stock Exchange.
The podcast airs twice monthly, every other Wednesday, and is produced by VegTech™ Invest, a Registered Investment Advisor focused on investing in public companies innovating for sustainable food systems transformation throughout the supply chain.
On the podcast, Elysabeth dives deep with leaders in the impact investing space to uncover the potential financial upside and long-term impact of investing in sustainable sectors like alternative energy, transportation, building materials, biodiversity and natural-based solutions, and sustainable food systems transformation.
Topics will range from protecting biodiversity and natural resources; mitigating climate change; land and water use; food waste; healthcare costs; supporting human and animal welfare; and DEI. The podcast will also discuss the potential financial upside that can come from investing in the major business trend toward sustainability and DEI.
Can we do well by doing good?
We would all like to think so, but where are the facts? Elysabeth and her podcast guests share specific data on sustainability investing performance as well as tips on how to structure portfolios to include values investing principles that meet financial objectives. Examples of specific learnings include:
How to lower the carbon footprint of your portfolio?
What kind of investment returns can you expect from sustainability and DEI investing?
Does it always make sense to include sustainability and DEI investing?
Is sustainable and DEI investing for everyone? Always? In all markets?
How are real estate investing and sustainability and DEI investing similar?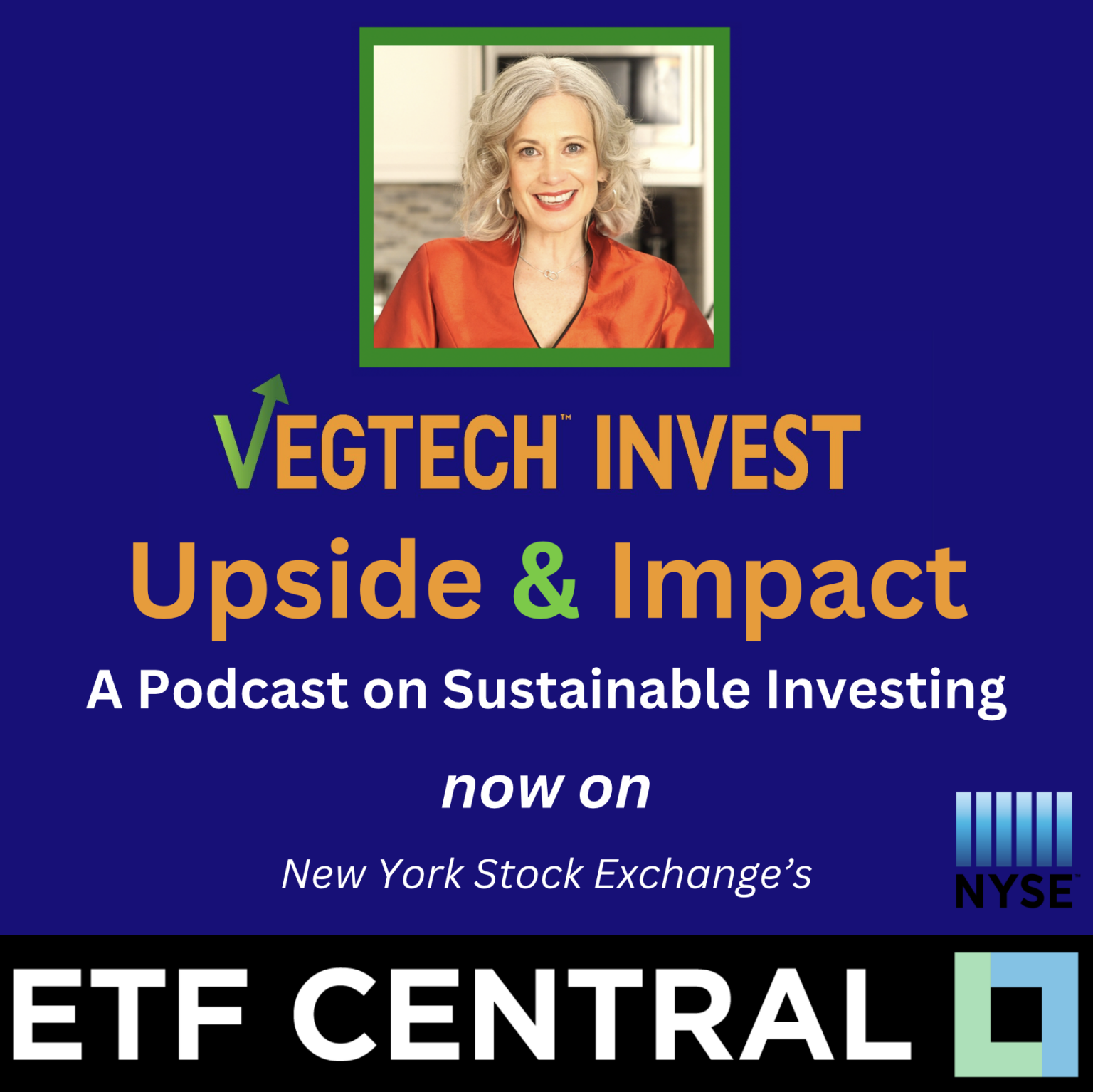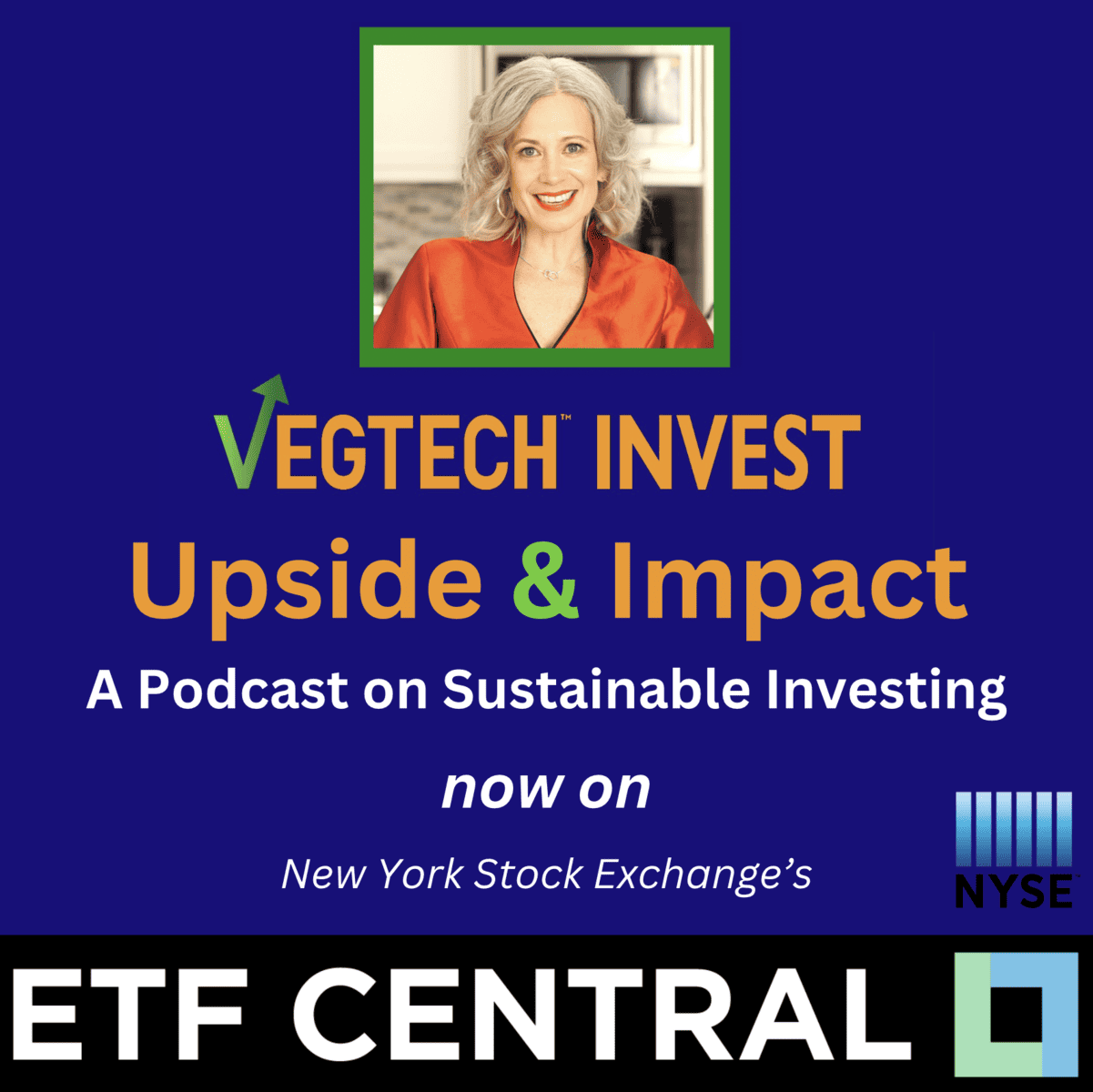 Podcast episodes currently available include:
Jennifer Bartashus, Senior Analyst at Bloomberg Intelligence, on their outlook on Food Systems Transformation
Dorrit Lowsen, CEO of Change Finance: What Is Shareholder Engagement?
Jeffery Gitterman, Partner, Gitterman Wealth Management: Re-defining ESG
Upcoming episodes include:
David Friedberg, Host, The All In Podcast, and Partner, The Production Board: Wealth Creation Stemming from Food Systems Innovation
Alex Wright Gladstein: Sustainability, Performance and your 401K
Jason Howell: Finding your North Star for Impact Investing
Ian Monroe: Climate Positive Alliance and How Do We Invest our Way Out of Climate Change?
"There are so many voices in the impact investing space, and it is an honor to bring these to the fore on the ETFCentral.com website. I can't think of a better platform to highlight these leaders than on ETFCentral.com," says Elysabeth Alfano, Upside & Impact: Investing for Change podcast host and VegTech™ Invest CEO.
For more information, visit ETFCentral.com. You can also subscribe to the Upside & Impact: Investing for Change Podcast on Spotify here and iTunes here.