Lifestyle
Umiami: "We're the First Company Worldwide That Can Create a True Whole-Muscle Chicken Breast at Scale" – vegconomist
Umiami's story is nothing short of a phenomenon, one that we have been following closely since its beginnings in 2020. Along with La Vie, Umiami is effecting a successful plant-based business ecosystem in its home country of France, continuing to go from strength to strength and creating 70+ jobs following the acquisition of a former Unilever production facility. Such is the popularity of Umiami's unique plant-based chick*n whole cuts.
Just this month, the startup secured €32.5 million in a Series A, bringing the overall capital raised to an impressive €100 million in just three years, with plans to further expand in France and accelerate the distribution of its products in Europe, and outlining an expansion into the US.

We spoke with Co-founder Martin Habfast hot off the heels of a successful Anuga show.
How is your product different from others on the market? What do you offer that the competition doesn't?
We founded Umiami on a simple observation: meat consumption is more about whole-cuts, such as chicken breasts or ribs, than minced products, such as patties and nuggets. In fact, only 73 million Americans consume nuggets yearly, while 248 million have chicken breast – the latter is the most consumed meat worldwide.
However, plant-based meat today is made using limiting technologies – wet and dry extrusion – that can only produce minced products or small chicken-like pieces. To overcome this challenge, we have created a unique technology called umisation.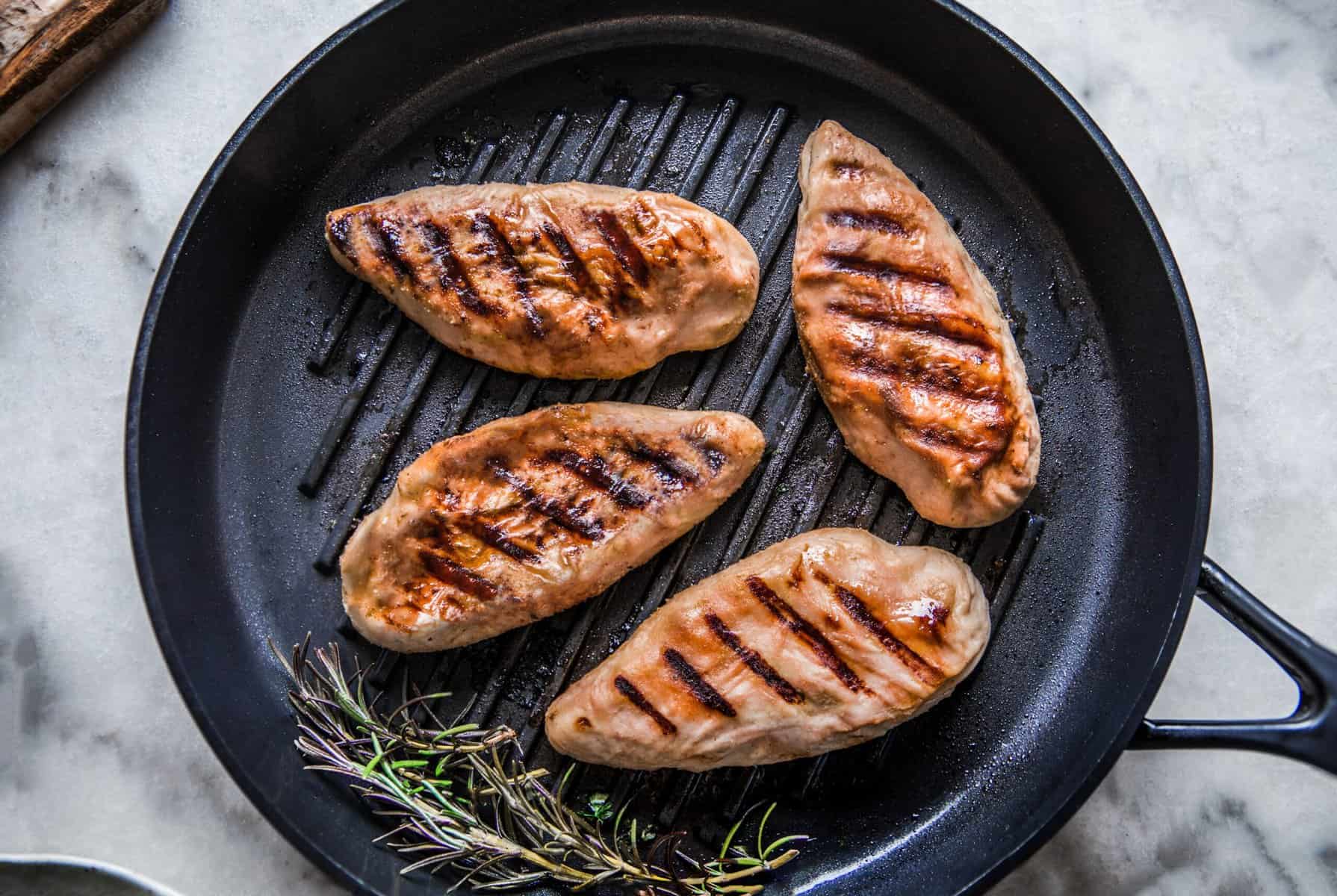 Can you tell us more about umisation? How does this technology differ from what is available on the plant-based market?
Umisation is a unique technology – we developed it in-house over three years with a team of 30+ R&D scientists and engineering experts. It allows us to create whole-muscle plant-based meat, meaning that we can replicate the long fibers of meat using only a few simple-to-understand ingredients.
Today, we're the first company worldwide that can create a true whole-muscle chicken breast at scale. The product is absolutely delicious, and I'm not the only one saying it: it got rave reviews and stellar ratings in consumer tests. It contains only seven ingredients, no controversial additives (no gums, no methylcellulose), and is ready-to-eat.
Let's review the last months. What are the company's milestones and major achievements this year? Have you also experienced hard moments and why?
The most notable achievement is undoubtedly the speed at which we built our new factory. We acquired the empty building from Unilever in December 2022, and in just nine months, we completely revamped it and installed our production line inside it. We're not talking about small equipment here: the line will produce 7,500 metric tons a year – and there's room for additional lines. This was intense, and the team here did a fantastic job! More to come soon, as we're entering into the commissioning phase!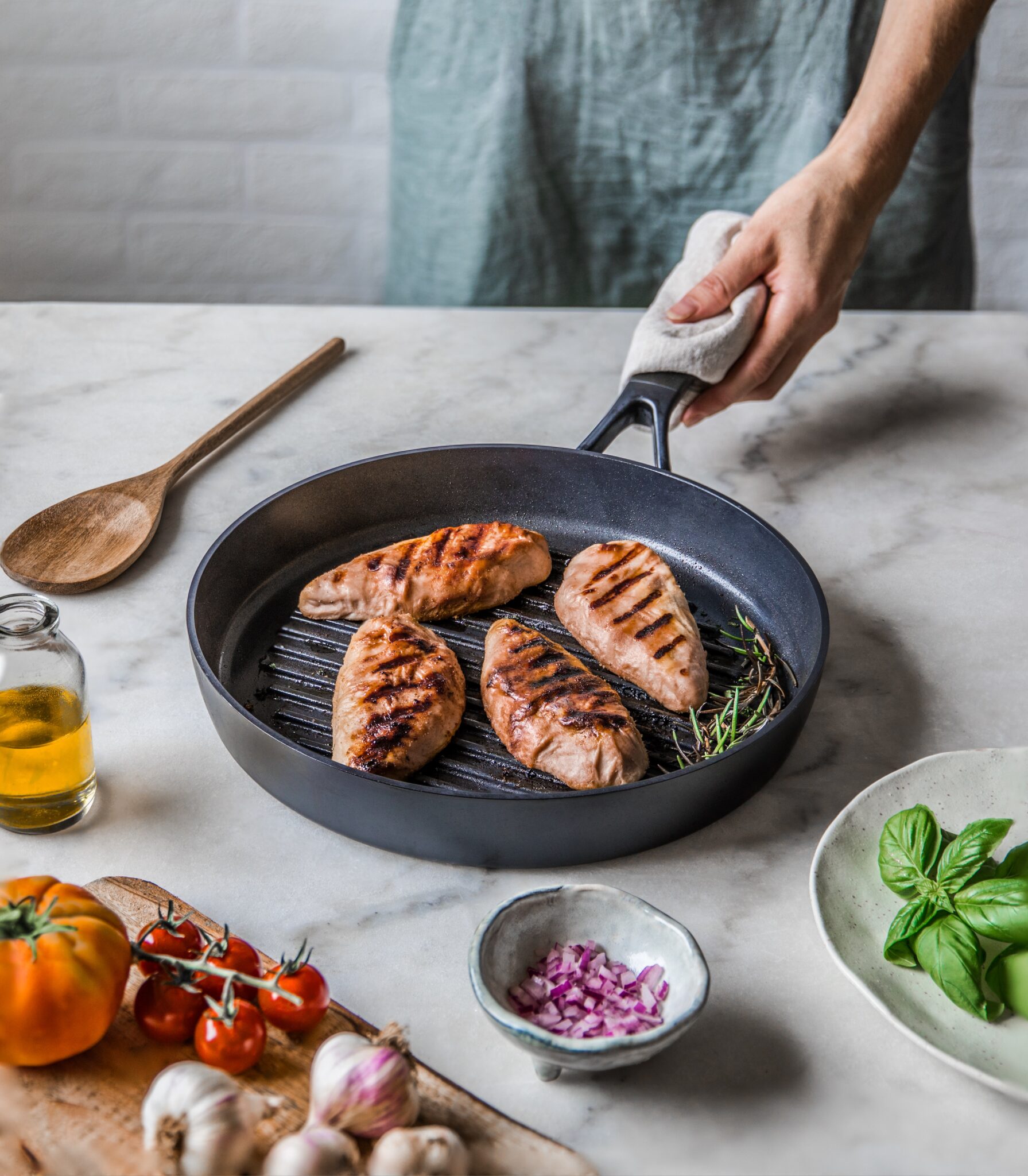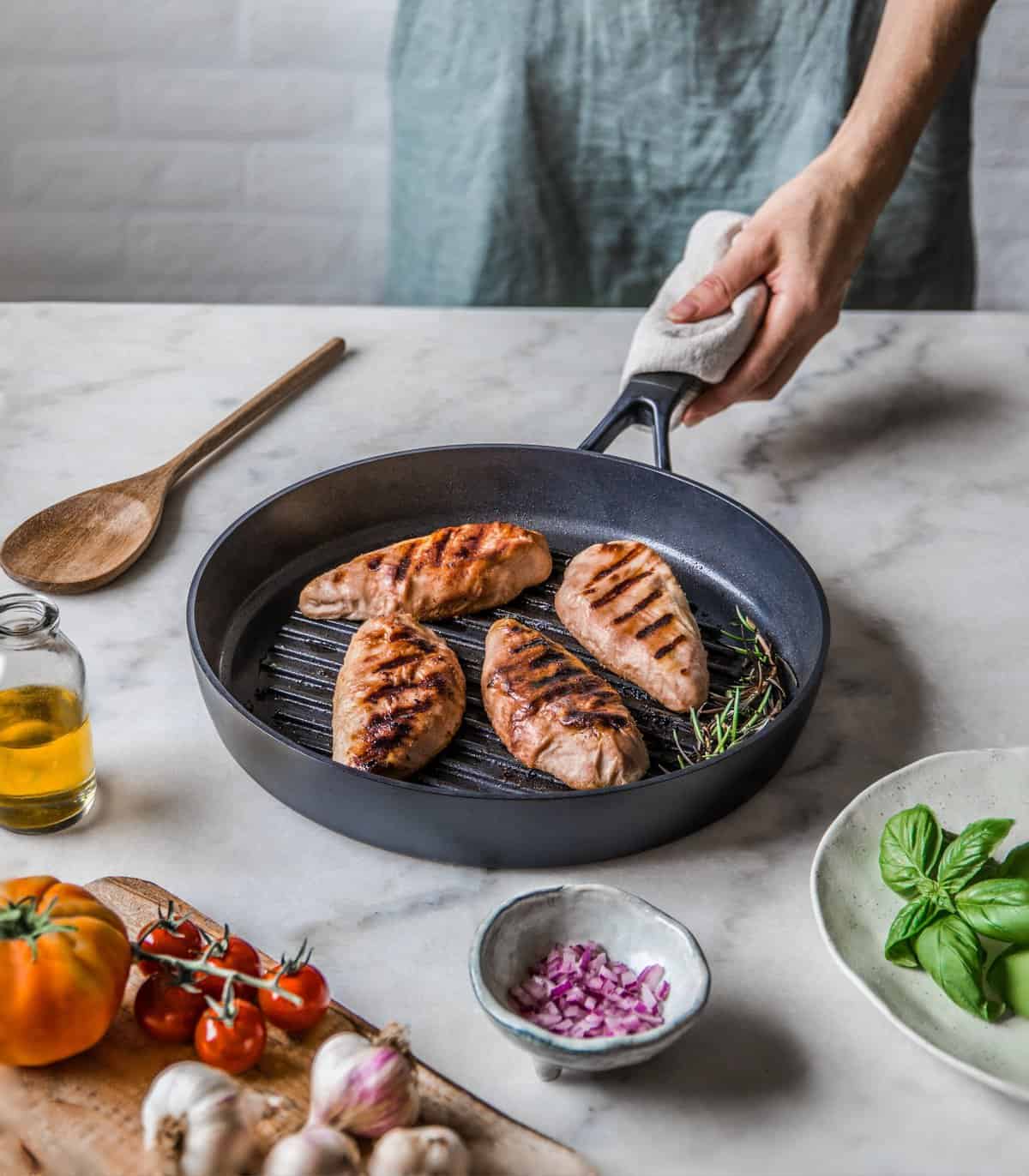 What's in the pipeline for new product development?
Ultimately, Umisation allows us to produce long meat-like fibers. Once you have this unique capability, you can produce all kinds of whole-muscle products.
So, of course, we're working on other products. But we'll tell the world more about this in the future!
What was the main visitor feedback at ANUGA?
The feedback was terrific! What's so fascinating about the product is its versatility: you can cook it in whatever way you would cook an animal chicken breast. You can pan-fry, oven-bake, marinate, slice, or fry our product, or eat it cold in a Ceasar's salad or wraps.
"Most people had yet to have a plant-based meat indistinguishable from animal meat – until they tried our product."
The constant feedback we received is how much of a step change our plant-based fillet is. Most people had yet to have a plant-based meat indistinguishable from animal meat – until they tried our product.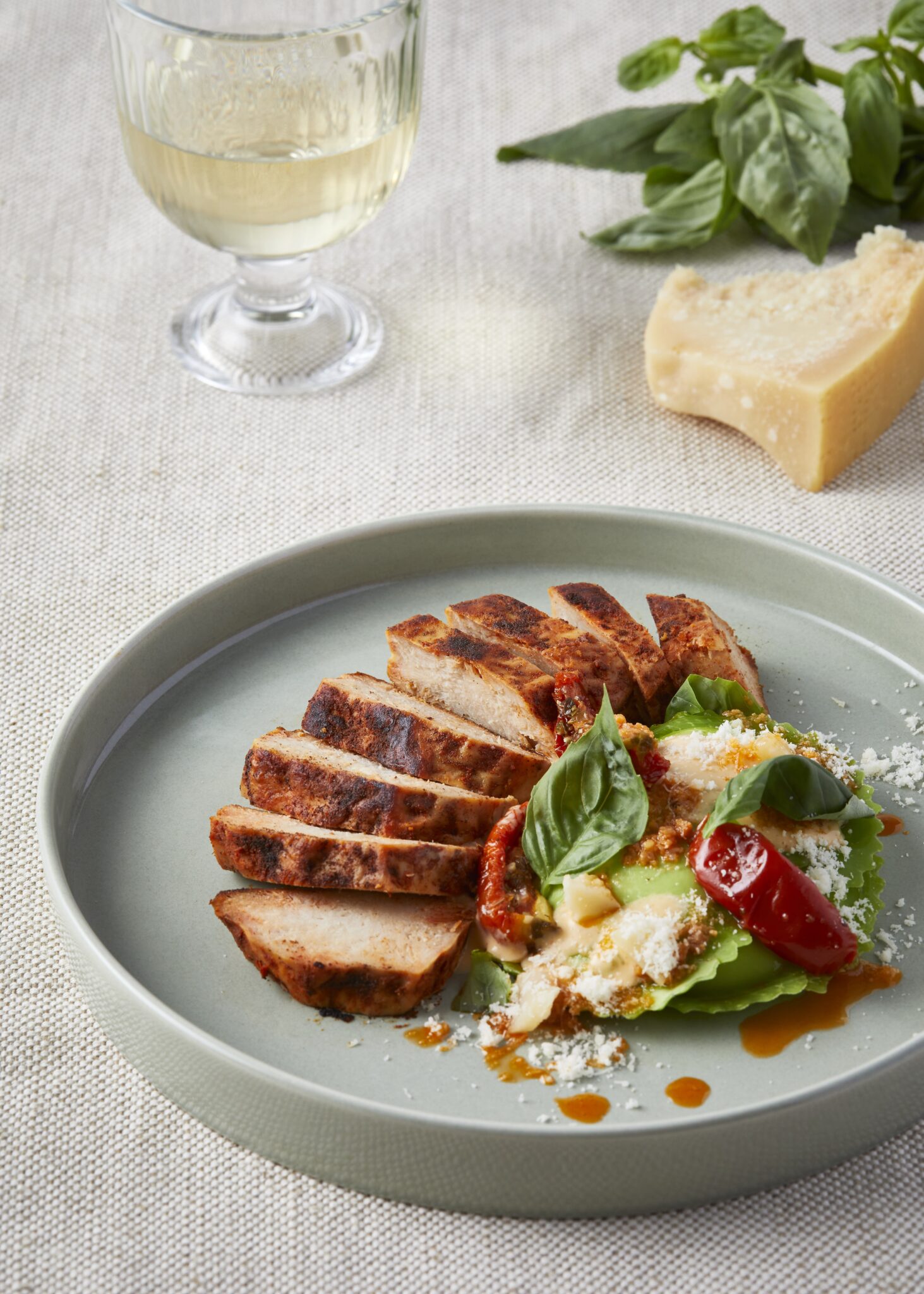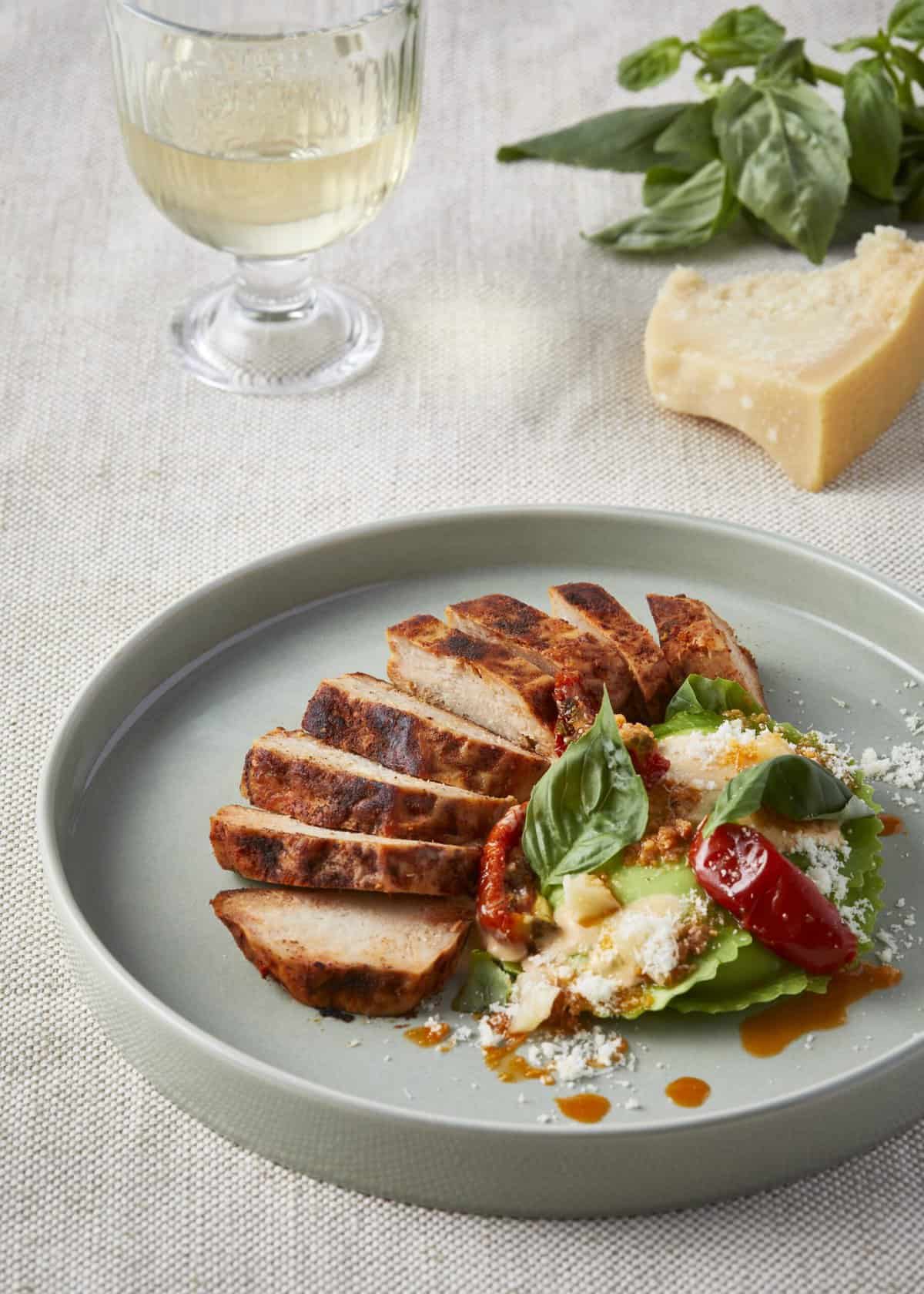 Can you tell us some details about your activities in North America?
We're just starting in the US, specifically in Chicago, where we set up our head offices. We hired a General Manager, John Hatto, a food industry veteran. He's held VP and SVP roles at PepsiCo and Lamb Weston (the country's #1 French fries producer).
We'll tell you more once we start rolling out our plan!
What is the fundraising focus?
We recently announced a 32.5M€ equity raise, bringing the total amount we raised over the past three years to over 100M€ once you consider debt and subsidies. This will help us start our brand new factory in Strasbourg (France).
Secondly, the fundraising will propel our sales effort – we opened a sales office in Tokyo earlier this year and have just hired a General Manager in the US. This additional capital will allow us to go further and faster.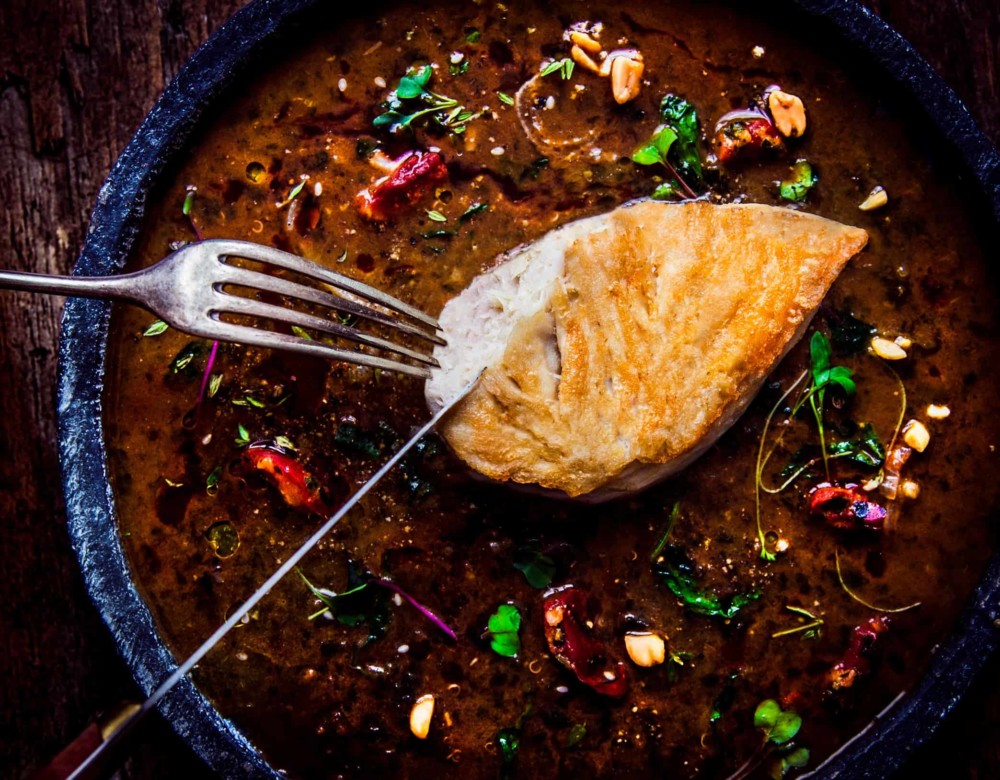 What is currently your main market (geographics, sector)? Where are you heading to/What is your main focus in the upcoming months?
In the coming months, we will deliver our B2B customers at scale – we have listings planned in multiple European countries. We will put all our efforts into the commissioning of the line and on hitting the shelves together with our clients – brands, industrials, foodservice distributors.
Which are the trade shows you will be attending – any chance to meet your team in person in the upcoming months?
We will attend: Plant-based World Expo, London (15-16 Nov 2023); Gulfood, Dubai (19 – 23 Feb 2024); FFT, San Francisco (21 March 2024); PLMA, Amsterdam (28 May 2024); and SIAL, Paris (19 Oct 2024).