Lifestyle
Treehouse Milk Rebrands to Treehouse Naturals and Launches First Canned Pecanmilks
Treehouse Milk, an early pioneer of all-natural plant-based milk, announces it is rebranding as Treehouse Naturals and re-launching with a new line of canned pecanmilks. 
"We're bringing a whole new level of fun to plant-based milk consumption"
Founded in 2015 by Kate Carter and Bess Weyandt, Treehouse previously sold a variety of handmade nutmilks through home delivery, at farmers markets, and in coffee shops and restaurants across Atlanta, GA. At the time, the brand was known for packaging its products in nostalgic, reused glass jars. 
According to Treehouse, the brand slowed operations in 2019 as it sought new strategies to scale its business, but the 2020 pandemic delayed those plans indefinitely. By re-launching with pecanmilk, which Treehouse calls the "next generation" of plant-based milk, the company says it is marking a new direction in conscious and responsible dairy-free milk consumption.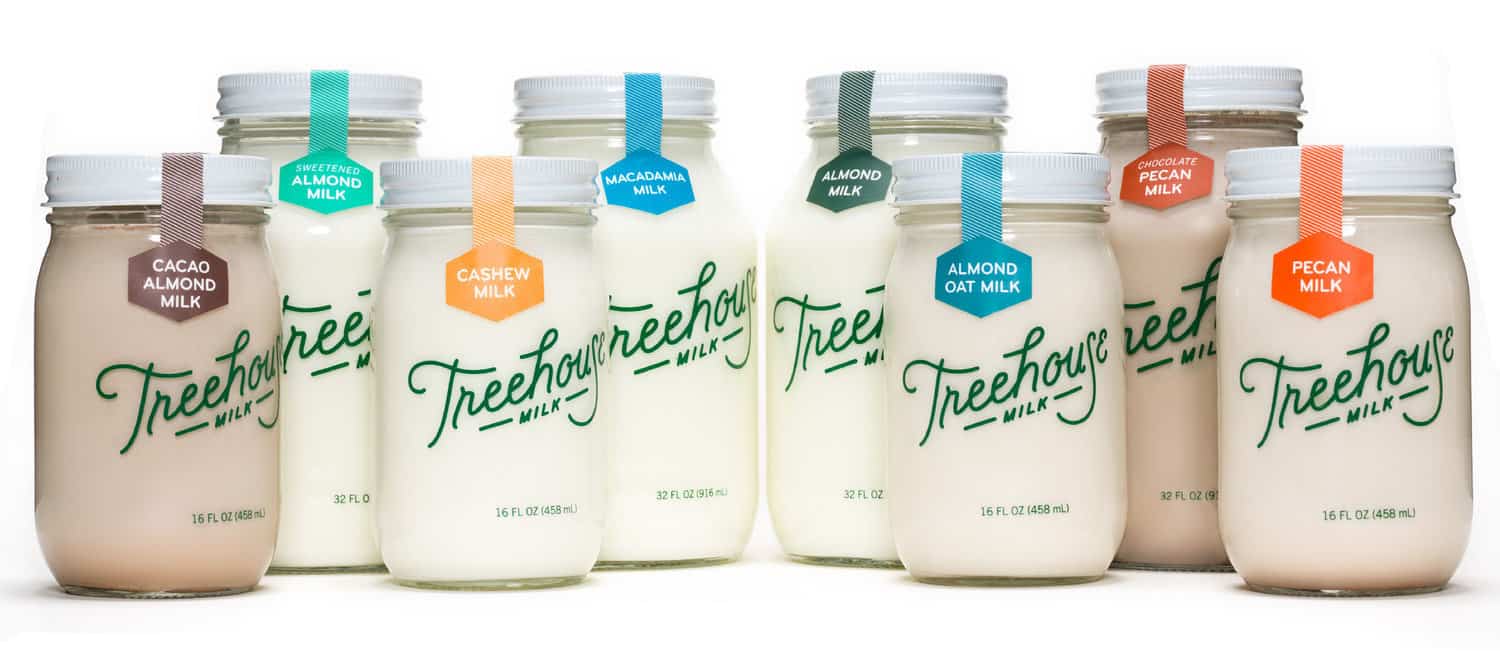 Simple recipes
Sold in packs of eight cans, the ready-to-drink Treehouse pecanmilk comes in Original and Chocolate varieties. The brand states the drinks maintain the integrity of their original handmade recipes, and are made with few additives and natural sweeteners.
As an ingredient, pecans are high in heart-healthy fats, Treehouse states, and contain more antioxidants than any other nut. As the only tree nut native to North America, pecans grow abundantly throughout the Southern US, which also makes them one of the most environmentally sustainable nuts, Treehouse says.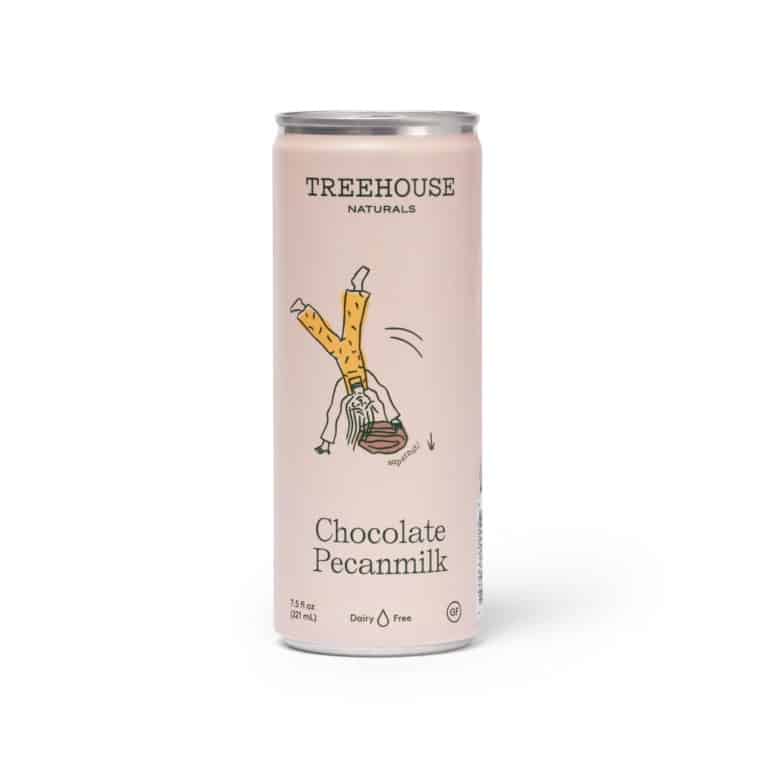 Treehouse's canned pecanmilks are available to order via its website, and will begin distribution to retail stores in the near future. 
"While we loved our glass jars, as we looked at new ways to package, distribute our product, and meet the demand, we found our answer in aluminum can," said co-founder Bess Weyandt. "As a business, it's critical that we meet this moment of climate uncertainty with the most sustainable option out there. Plus, we're bringing a whole new level of fun to plant-based milk consumption."