Lifestyle
This Week in Alt Dairy News: Innovations Fuel the New Dairy Revolution – vegconomist
This week in alt dairy news, featuring three new innovations from Oatly, Bored Cow, and Remilk.

We note Oatly's oat-based cream cheese launch, not in Sweden but in Philadelphia, where cream cheese is said to be born; Bored Cow launches Bored Cow Original, "the first milk alternative to do it all"; and Remilk's whey proteins receive safety approval in important and dynamic markets.
Dear readers, animal-free dairy is here to stay. 
Oatly's new Philadelphia style cream cheese
Oatly has announced a limited release of its newest innovation, an oat-based cream cheese developed by Oatly's Philadelphia-based food scientists, in the style of the famous Philadelphia spread.

The new plant-based cream cheese will launch exclusively in "Philly" before it's released to the U.S. market later this year. Local bagel chains Spread Bagelry and Philly Bagels will serve "Oatly's Philadelphia-invented cream cheese" until March 31st or until supplies last.
"At its core, this is a cream cheese with deep and authentic Philadelphia roots"
Oatly's pre-launch release was announced with a ceremonial "first spread" by Tara Lipinski, a Philadelphia native and Olympic gold medalist figure skater, as part of a strategy to tempt Philadelphians.
SVP of Innovation at Oatly North America, Leah Hoxie, said, "This cream cheese is an important step toward growing our portfolio of delicious plant-based products, and we want to first introduce it to the city it was invented in."
"At its core, this is a cream cheese with deep and authentic Philadelphia roots," she adds.
Bored Cow Original
Tomorrow Farms' animal-free dairy brand, Bored Cow, has announced a limited release of its latest product — Bored Cow Original — which will be available on the company's website starting March 1st.
The brand's first cow-free milk range debuted in three flavors – chocolate, vanilla, and strawberry – in early June 2022. Bored Cow's milk is made from animal-free dairy proteins, called microbial proteins, developed by California-based company Perfect Day.
"It feels, tastes, sips, pours, cooks, bakes, froths, foams, steams, and whisks, just like milk because it's real milk"
This is the "first alternative milk to do it all. It feels, tastes, sips, pours, cooks, bakes, froths, foams, steams, and whisks, just like milk because it's real milk," says Bored Cow of the new launch.

Other Brands such as Nestle, Mars, Brave Robot, and Coolhaus have also partnered with Perfect Day to leverage microbial proteins for NPDs such as animal-free ice cream sandwiches, chocolate bars or whey protein beverages made with sustainable milk proteins.
Remilk's a
nimal-free whey protein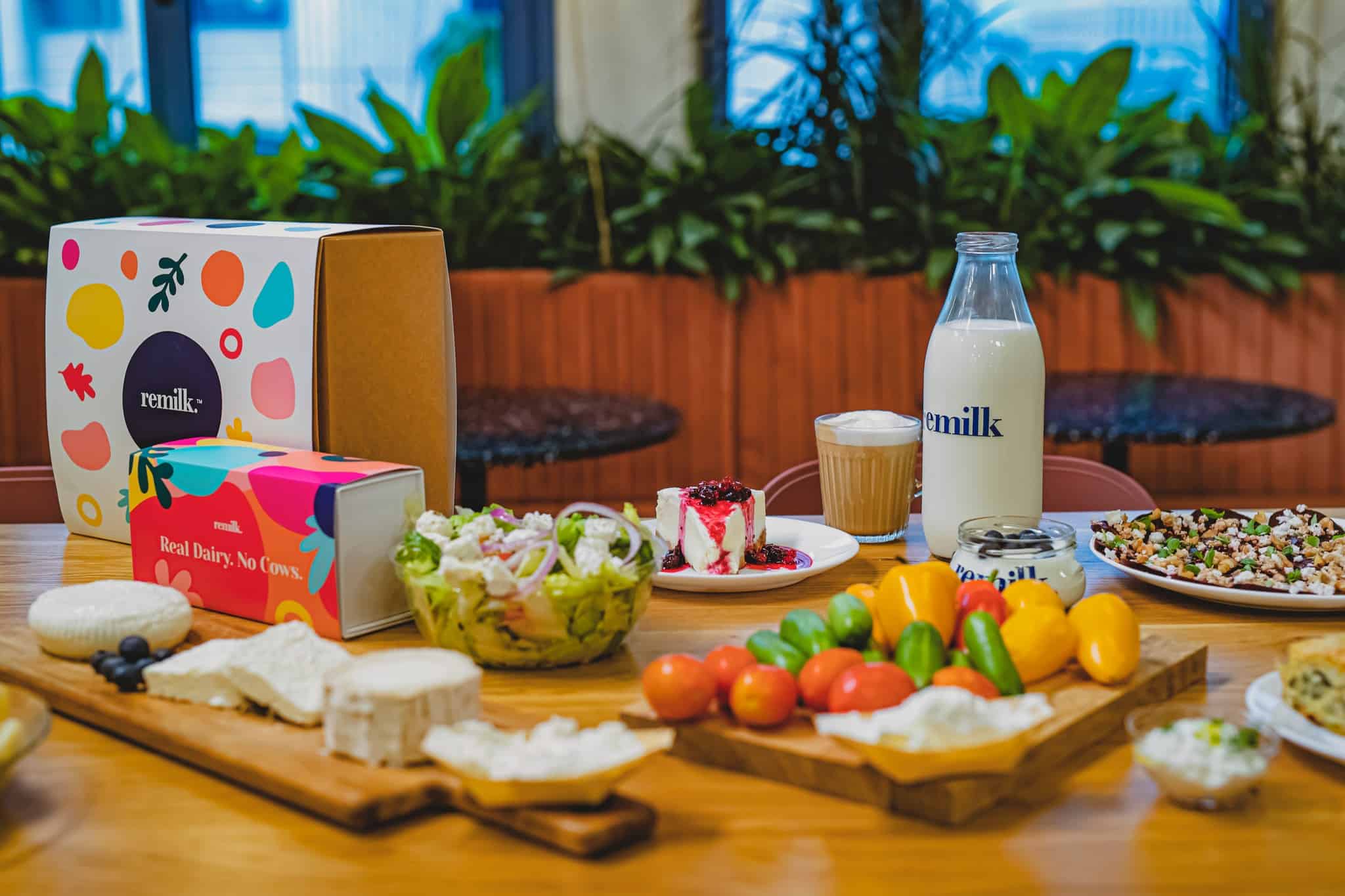 Israeli precision fermentation company, Remilk, has announced two regulatory milestones: FDA's No Questions Letter and SFA's regulatory approval for its animal-free whey protein.
FDA's "No Questions Letter" means that Remilk's proteins can be safely used in food products under FDA's GRAS (Generally Recognized as Safe) standards. 
Previously, in June 2022, Remilk announced that it had obtained self–affirmed GRAS status under FDA requirements, allowing its non-animal, real-dairy products to enter the US market.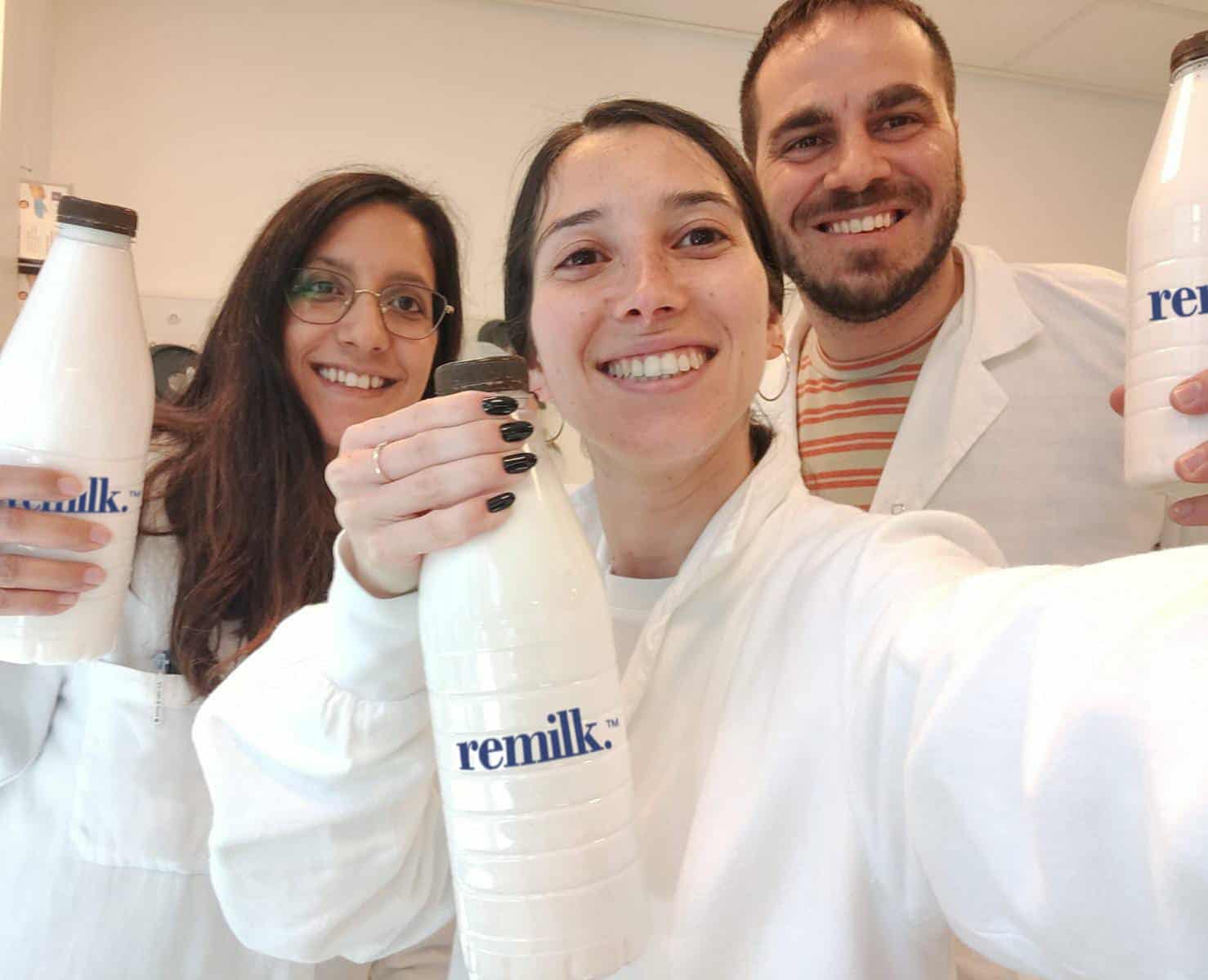 Just a few months later, on February 16, General Mills launched Bold Cultr Cream Cheese made with Remilk's animal–free protein in Minnesota, with plans to expand further.
Additionally, Remilk is celebrating Singapore's Food Agency (SFA) regulatory green light to sell its whey protein in the country. Singapore is considered a global leader in alt proteins with a vibrant scene and is still the only country serving GOOD Meat's cultivated chicken in restaurants. 
"Every new door that opens to our animal-free protein is another major step toward the new dairy revolution and a kinder, more sustainable way to keep eating the food we love," says Remilk on LinkedIn.