Lifestyle
The Ultimate Guide to Vegan Camping
Camping offers the perfect opportunity to get in touch with nature and live simply, away from the rush of civilization. Whether you're into roughing it in a tent and sleeping bag or going glamping in an air-conditioned RV, you don't want to forget your vegan ethics at home. To ensure you have the best cruelty-free camping trip ever, we're highlighting a few of our favorite foods, supplies, and essentials to ensure you have a peaceful weekend in nature. 
Vegan camping gear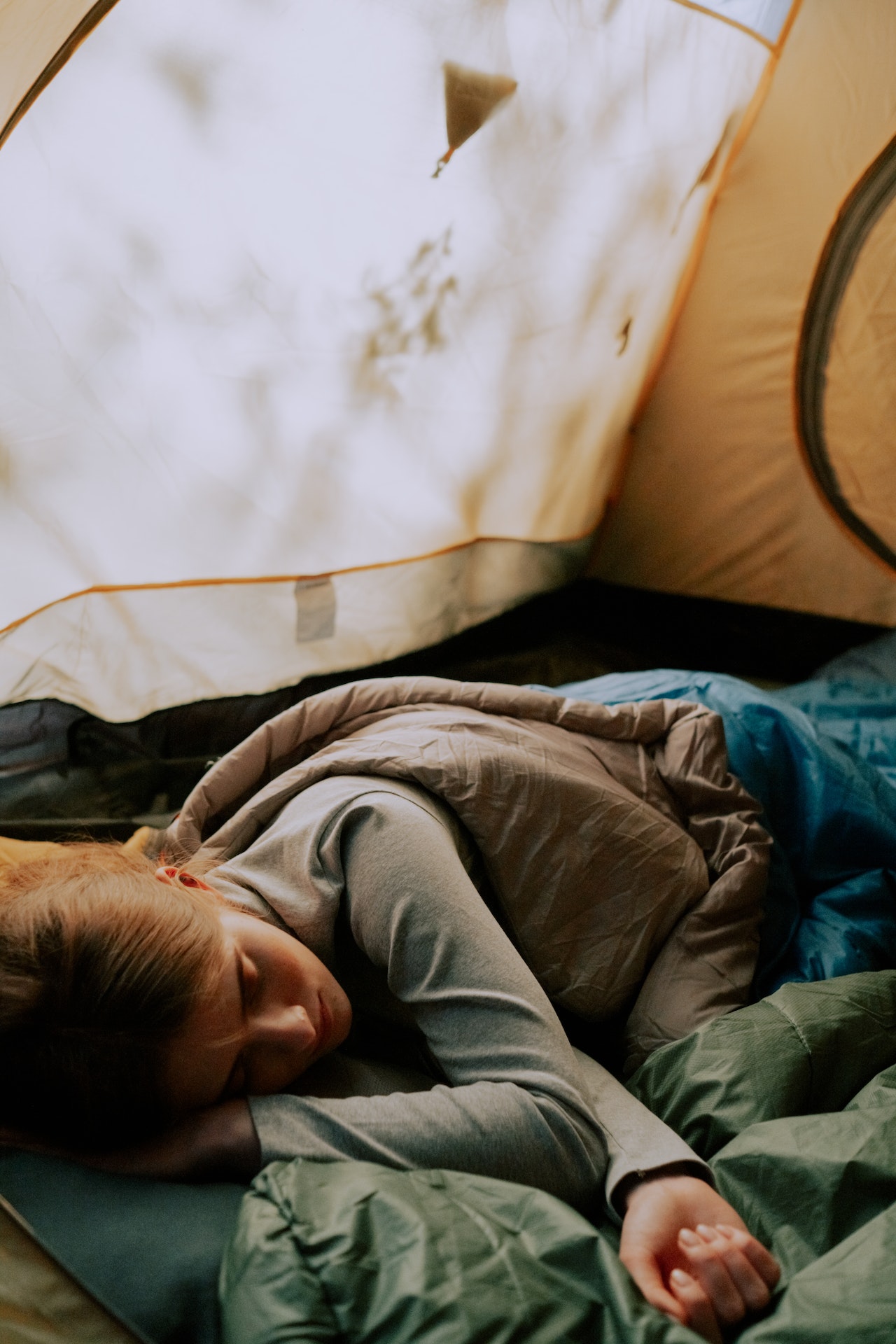 Cottonbro Studio/Pexels
1 Sleeping bag
If you plan to camp where the temperature dips at night, make sure to bring a warm sleeping bag to avoid shivering throughout the night. Some sleeping bags are made with down or wool, but REI offers a selection of sleeping bags—made only from synthetic fibers—that will keep you cozy all night long.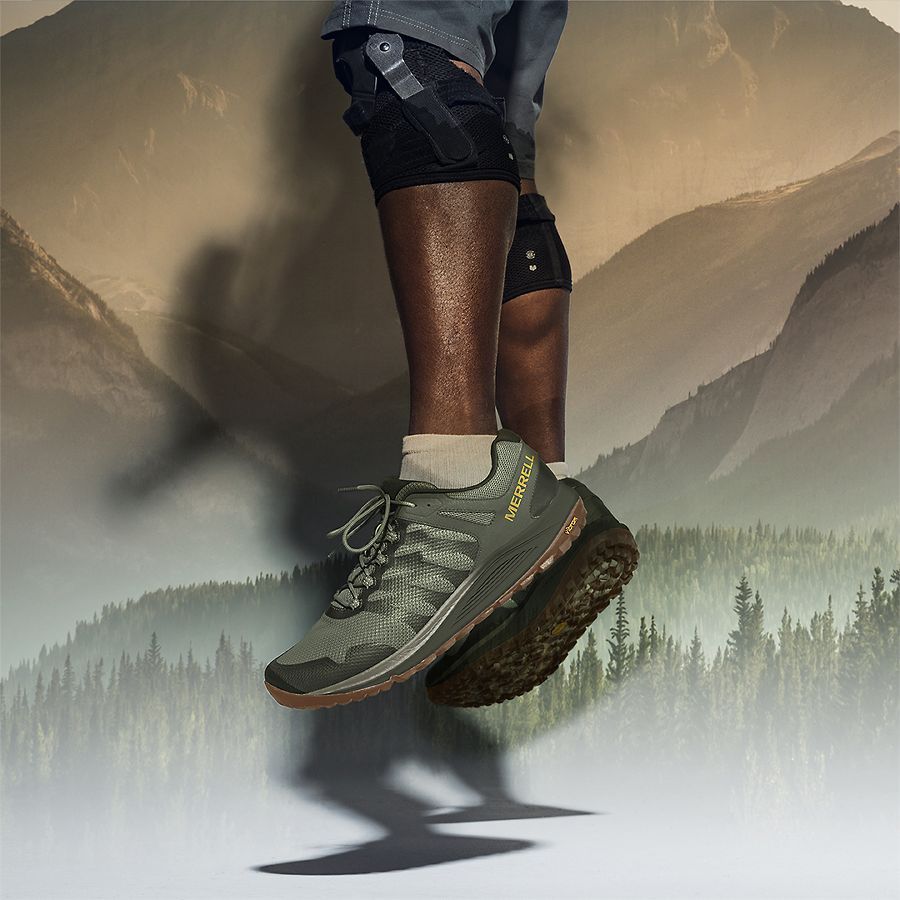 Merrell
2 Hiking shoes
If you plan on hitting the trail, a sturdy pair of hiking boots are a must. Without proper shoe wear, you put yourself at risk of injuring your ankles or having aching feet due to a lack of arch support. Finding leather-free hiking boots can be a bit of a struggle, but check out the following 100-percent vegan options: Eco Vegan Shoes' All Terrain Pro Waterproof Hiker, Vegetarian Shoes' Approach Mid, and Merrell Men's Zion FST Mid Waterproof hiking boots will help keep your feet and ankles supported during wilderness treks.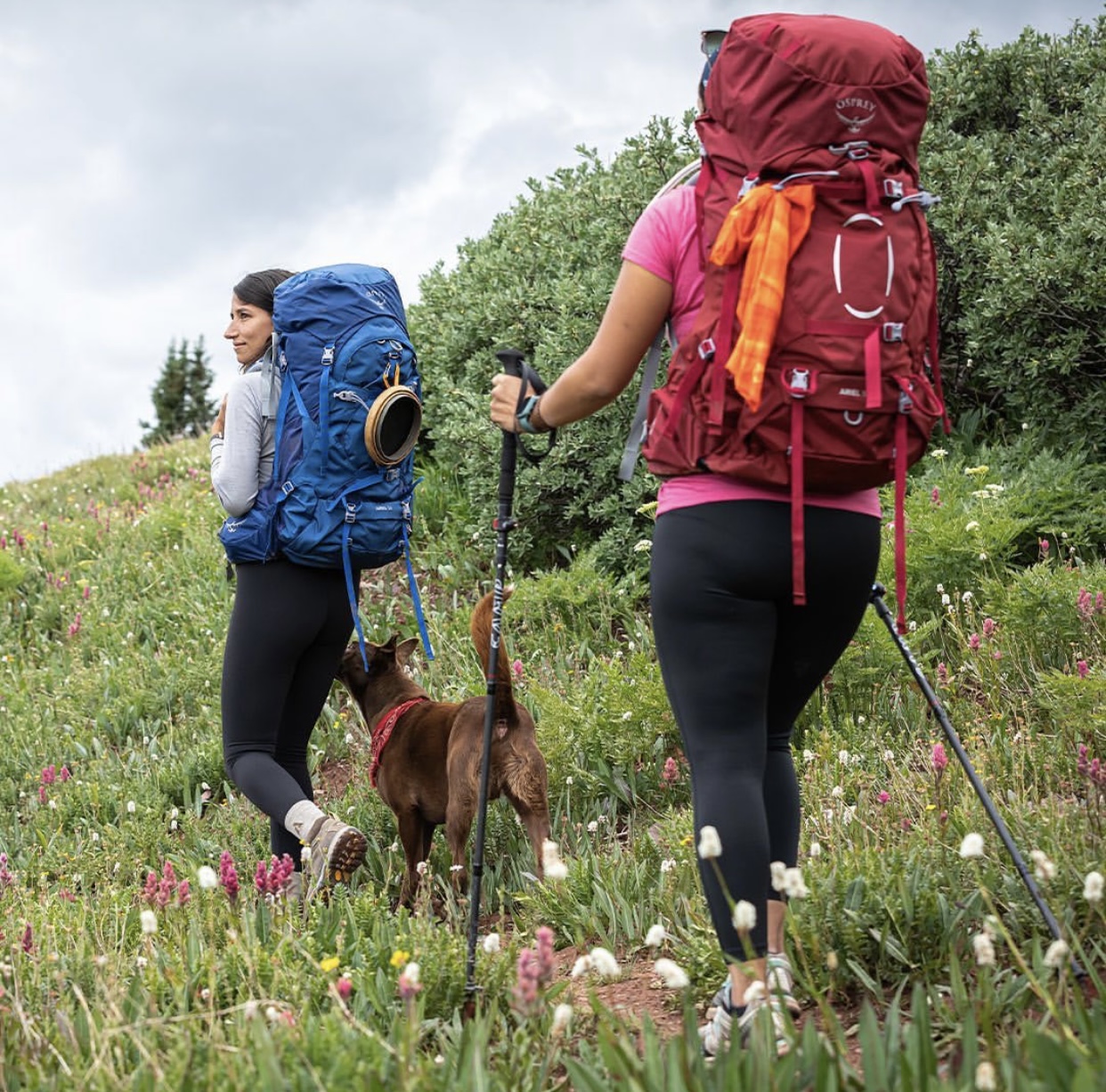 @ospreypacks/Instagram
3Trekking backpack
When trekking in the outdoors, you'll also want to have a cruelty-free backpack to hold your water, snacks, and any other necessities. Mountain Smith's Clear Creek Backpacks or Osprey's Backpacking Packs are 100-percent vegan and made to last for many trips.
Vegan food for camping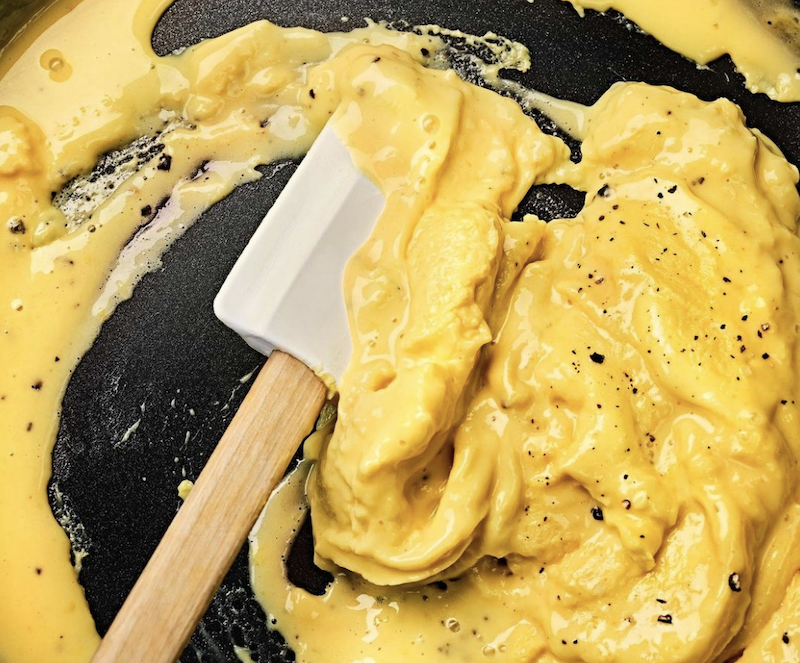 Just Egg
4Vegan eggs and French toast
Camping food is all about low-maintenance meals that don't require kitchen appliances and can be thrown together with a few basic ingredients. Still, that description doesn't have to equate to endless PB&Js and protein bars. For a fun and simple breakfast, bring Just Egg (or Just Egg's folded egg for breakfast sandwiches) in a cooler to whip into an epic scramble or sandwich. If you want to go a bit more gourmet as you fuel up for your day, make this Campfire French Toast, which requires mixing only a few ingredients before your trip.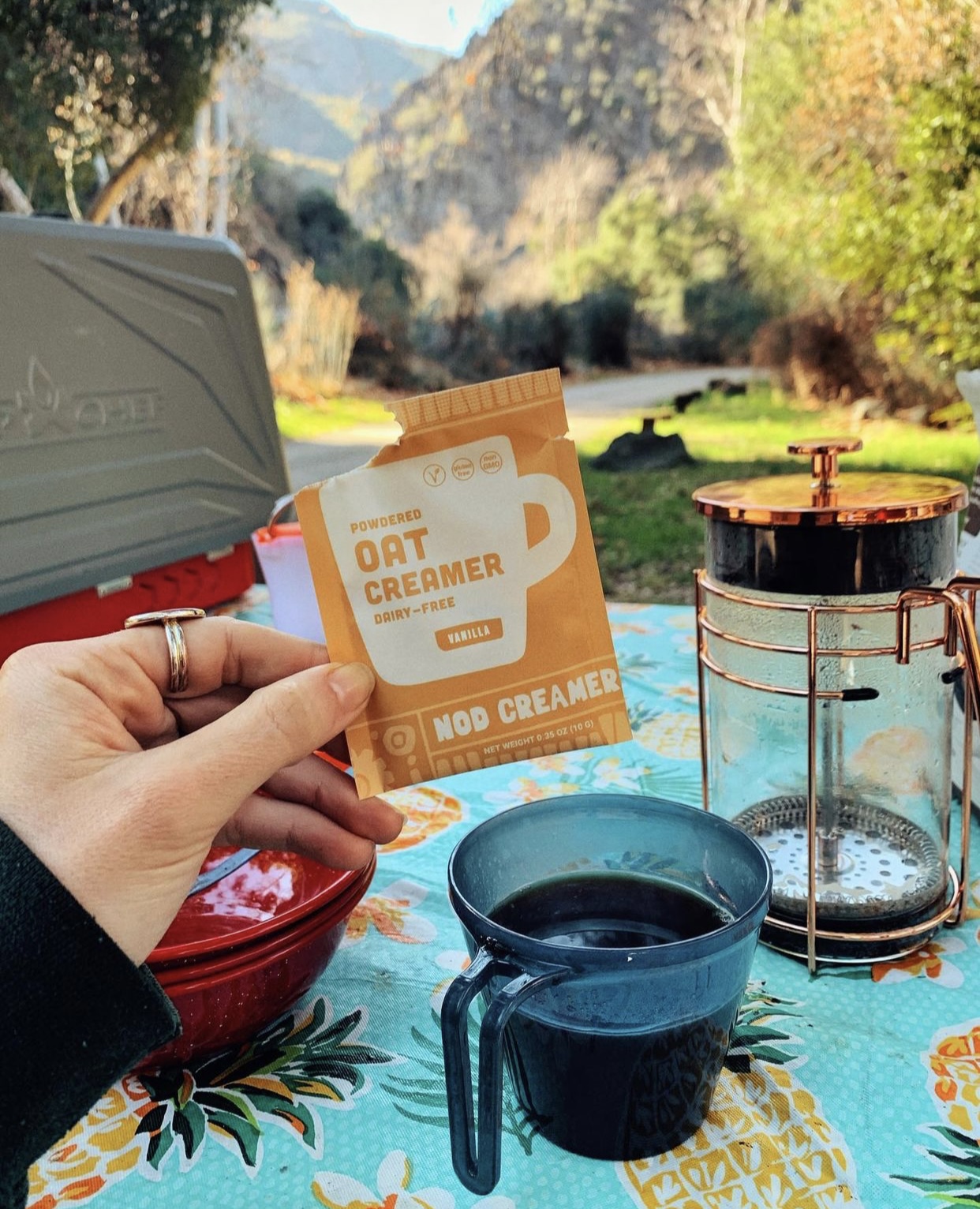 Sarah McLaughlin
5 Coffee
Get your morning coffee fix with BruTrek's French Press, designed for brewing outdoors and made with a hardy exterior shell. Not a fan of the french press? Try the Sea to Summit X-Brew Coffee Dripper, a collapsible coffee filter with a reusable mesh filter that eliminates the need for paper filters. Make sure to stick a few packets of Nod Food's powdered oat creamer in your pack for a tasty swirl of added creaminess.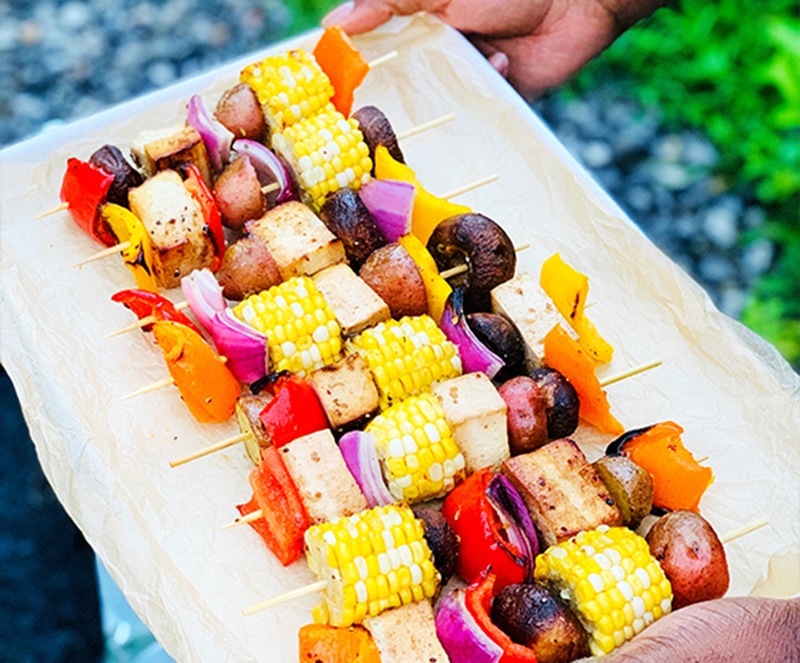 Crissie Mergogey
6 Dinner essentials
When the day draws to a close and your stomach is ready for dinner, get the campfire roaring, and toss some veggie and tofu kebabs on the grill.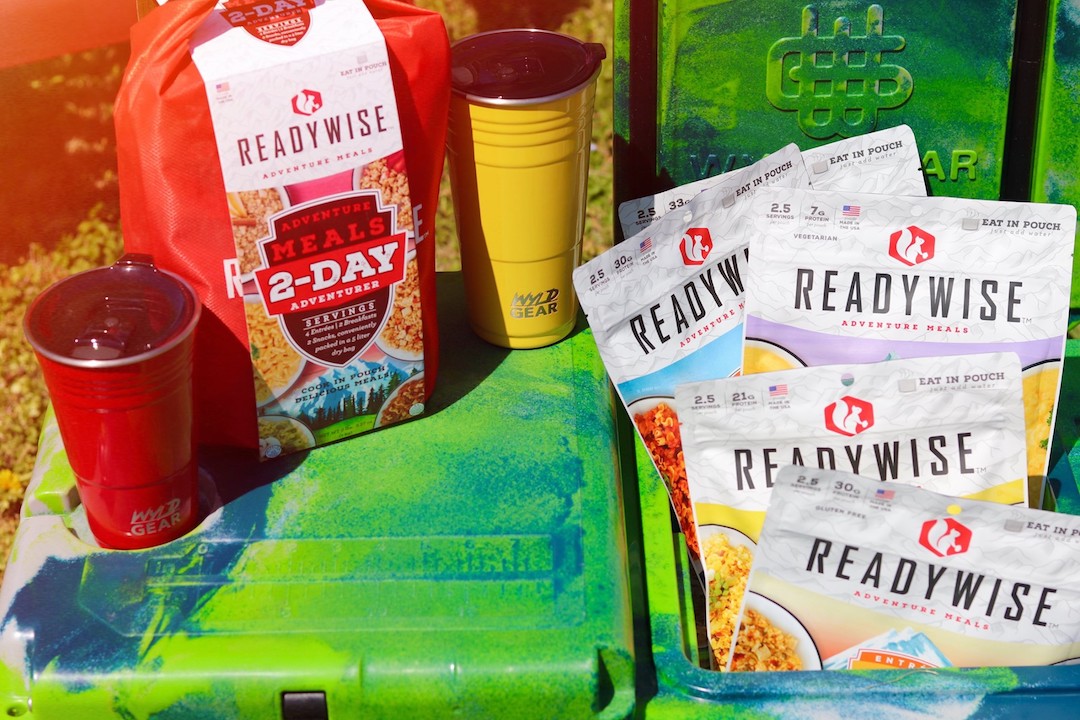 ReadyWise
7 Plant-based dehydrated meals
On a backpacking trip? Try the following companies that offer plant-based dehydrated meals.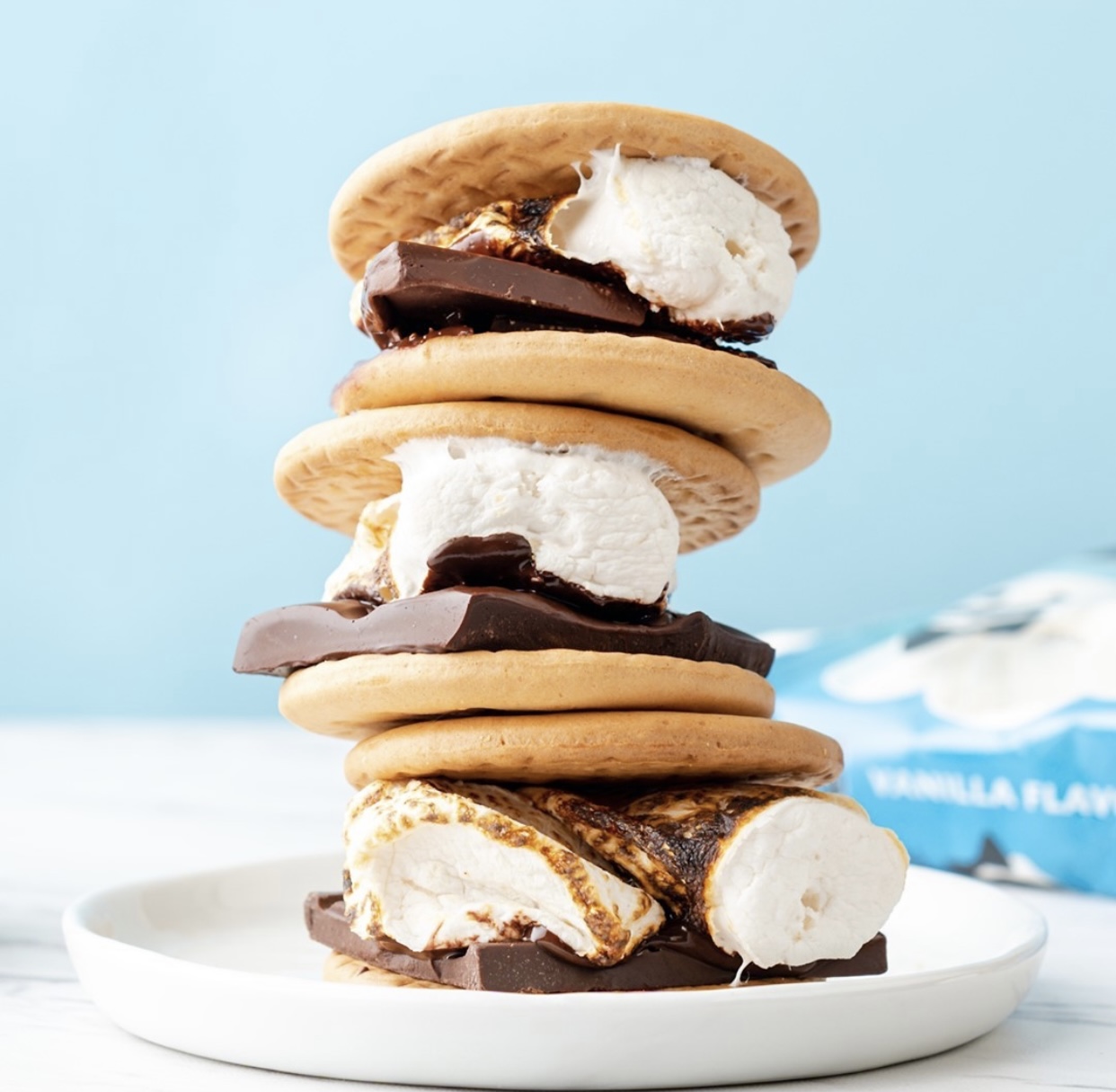 Dandies
8S'mores
As the sun sets, pull out a bag of Dandies marshmallows, your favorite fair-trade vegan chocolate bar, and honey-free vegan graham crackers to make s'mores while you tell spooky ghost stories.
Skin protection and toiletries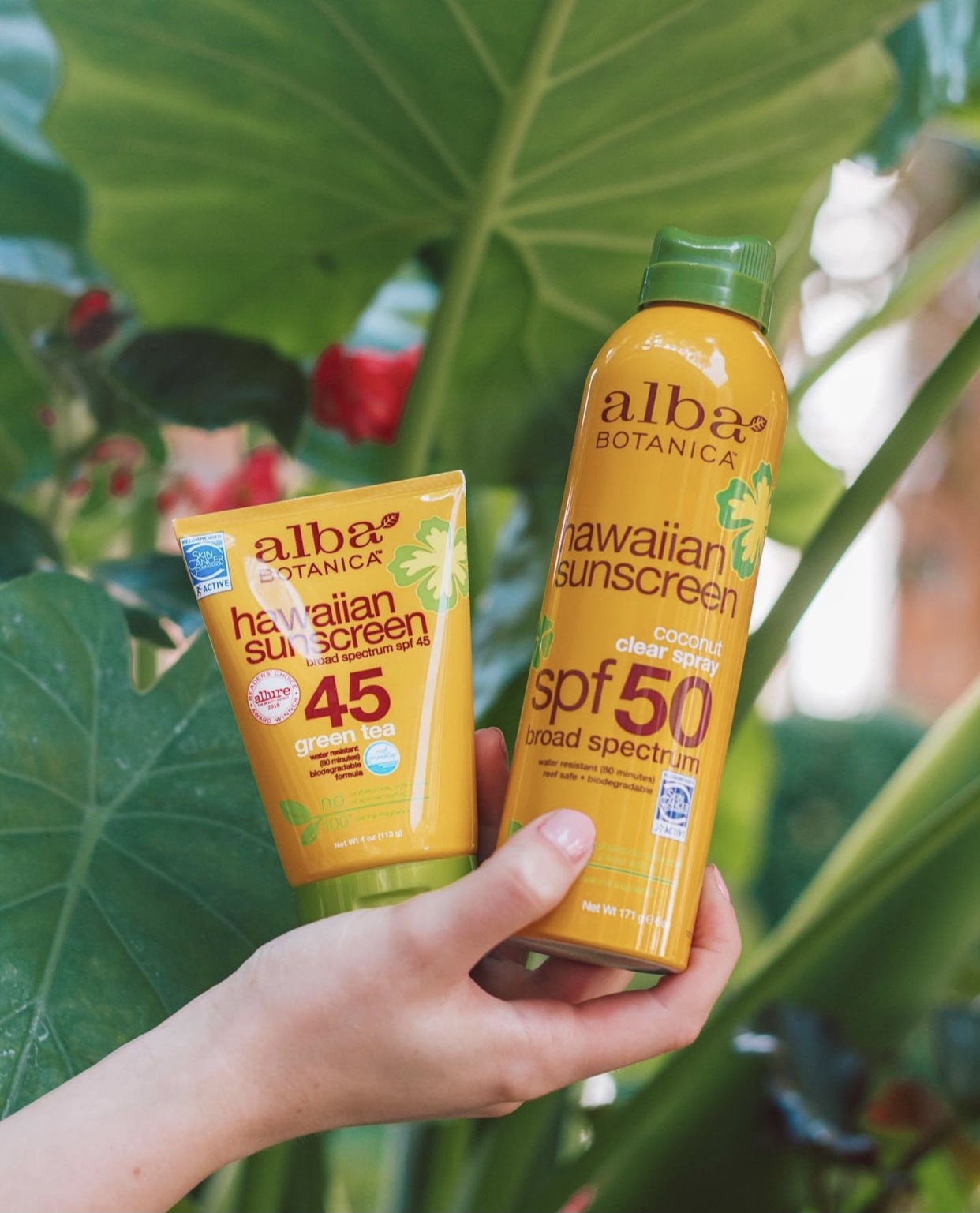 Alba Botanica
9 Sunscreen
Camping isn't just about food and clothes, which is why you'll need to have a few more basics with you to make your trip as enjoyable as possible. First, when you sling up a hammock at your campsite, don't forget to apply cruelty-free sunscreen to protect your skin and avoid dealing with the pain of a sunburn later.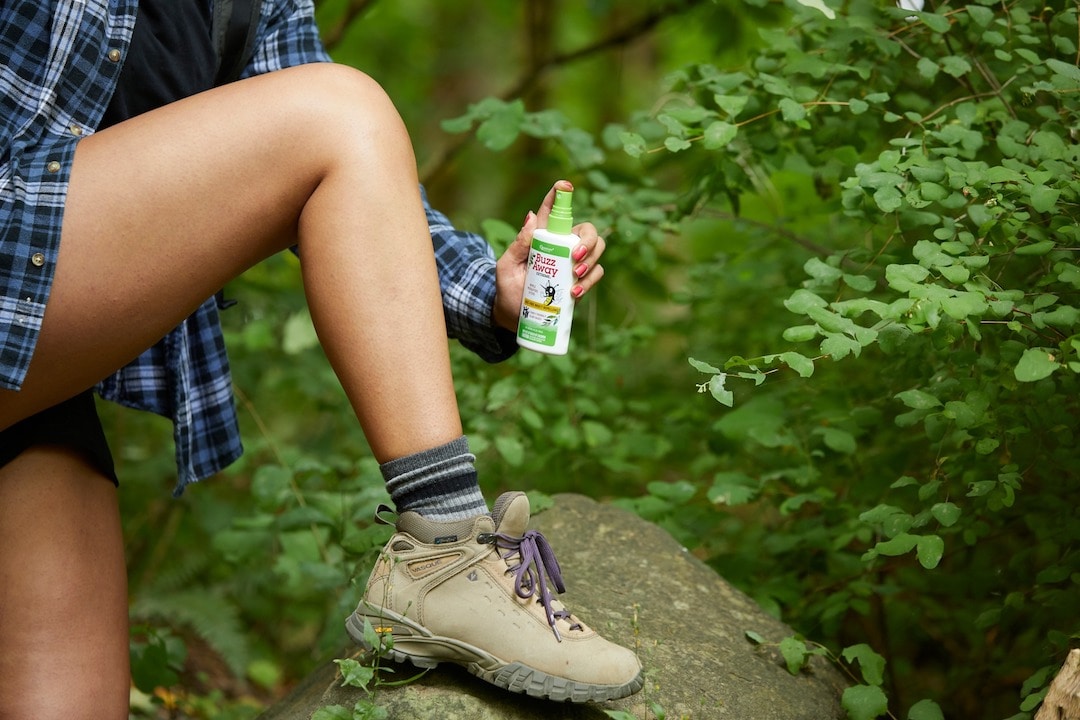 Quantum Health
10 Vegan bug spray
One downside to camping in the summer can be the mosquitos—especially if you're near a lake. To keep away the bugs in a cruelty-free manner, use a vegan bug spray or a mixture of essential oils such as citronella, peppermint, lavender, and eucalyptus oil.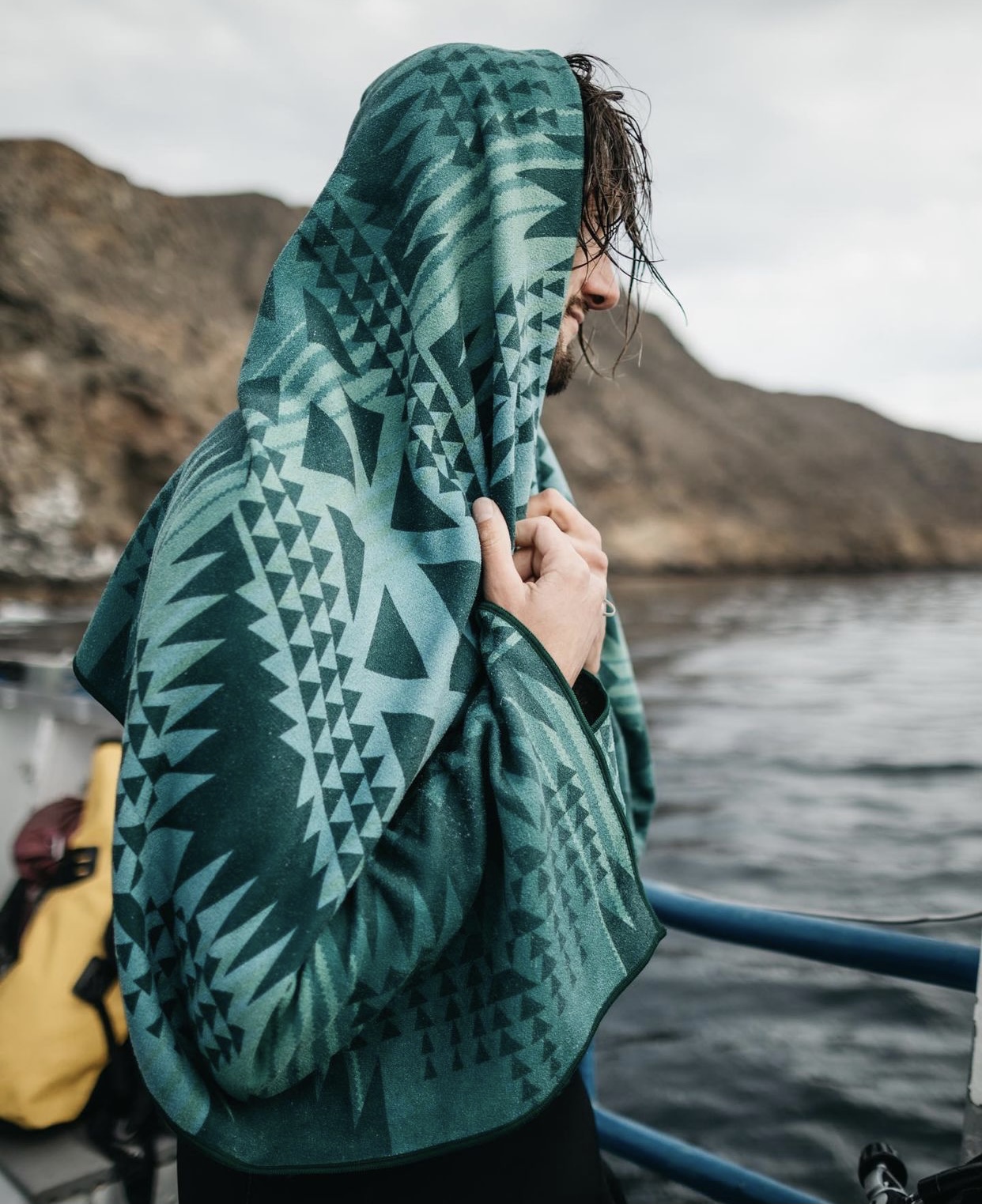 Nomadix
11 Towel
Going for a dip in the river or lake? Pack a durable Nomadix towel in your bag for an eco-friendly way to dry off. Each towel is made from 30 post-consumer recycled plastic bottles, so you can feel extra good about your choice.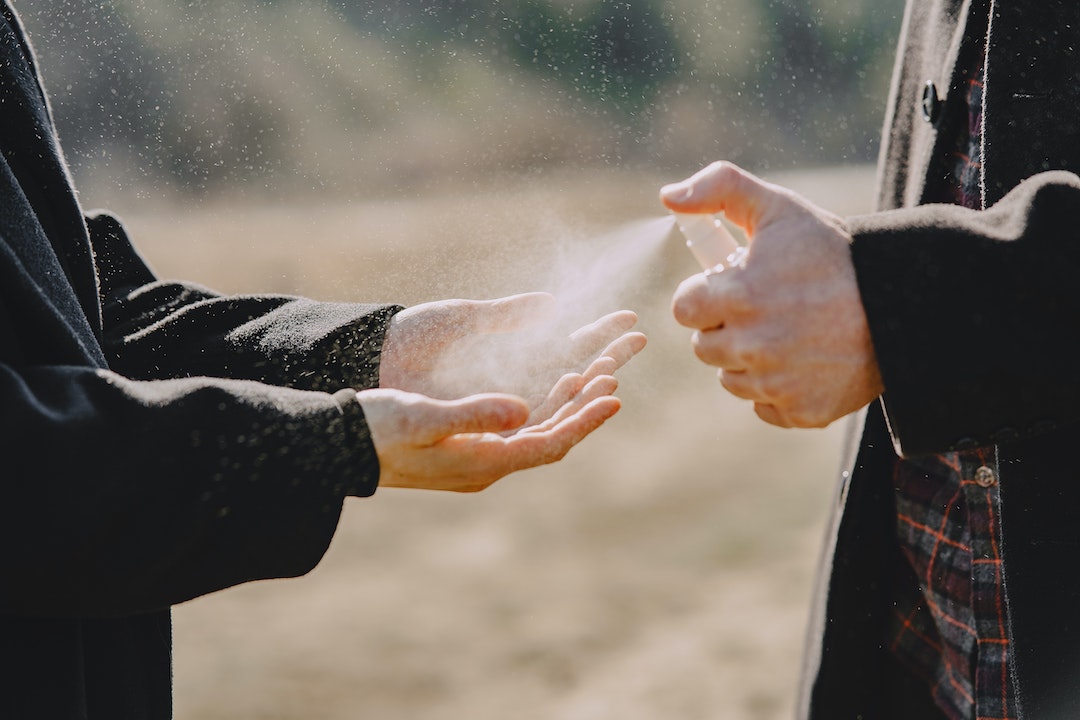 Gustavo Fring/Pexels
12 Toiletries
Finally, you'll want to pack your own plant-based hand sanitizer or hand soap because your bathroom options might be limited (or not ideal), and your trip will be much more enjoyable if you stay clean and comfortable. 
Lighting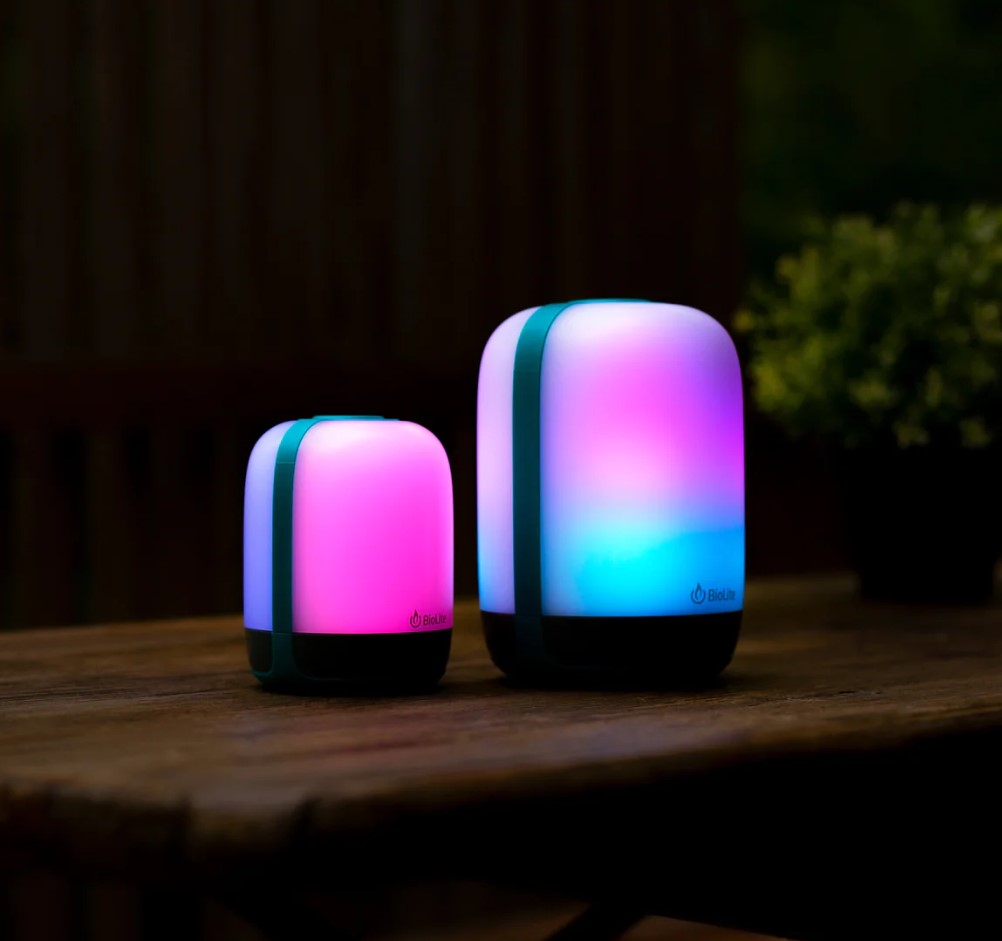 BioLite
13 Chargeable lamp
During the summer, wood campfires are often banned to prevent wildfires, so make sure you've got a good lamp on hand. We love the BioLite AlpenGlow lamp which features a gentle, color-changing glow and a USB power bank to charge your devices for the next day. 
For more about vegan camping, read: