Lifestyle
Switch Foods Opens "Abu Dhabi's First" Plant-Based Meat Facility – vegconomist
UAE-based foodtech startup Switch Foods has opened what it claims is the first plant-based meat facility in Abu Dhabi, located in the Khalifa Economic Zones (KEZAD).
Switch aims to offer meat alternatives that cater to local tastes, encouraging UAE citizens to make healthier and more sustainable choices under the motto "Switch for good". The new 20,000-square-foot facility will produce a range of allergen-free plant-based products, including kabab, kafta, soujuk, minced meat, and burger patties.
Ensuring a healthy and reliable food supply
The site also features a laboratory, an innovation center, and offices, along with areas for cold storage, preparation, and logistics. It was inaugurated on April 26 in the presence of H.E. Mariam bint Mohammed AlMheiri, the UAE's Minister of Climate Change and Environment.
"The food and agriculture sector faces the critical challenge of climate change. We must ensure a healthy and reliable food supply for our people while recognizing that global food systems account for over a fourth of greenhouse gas emissions. Plant-based meat generates 30 to 90% fewer greenhouse gas emissions than conventional meat and contributes to a more sustainable food supply," said the minister.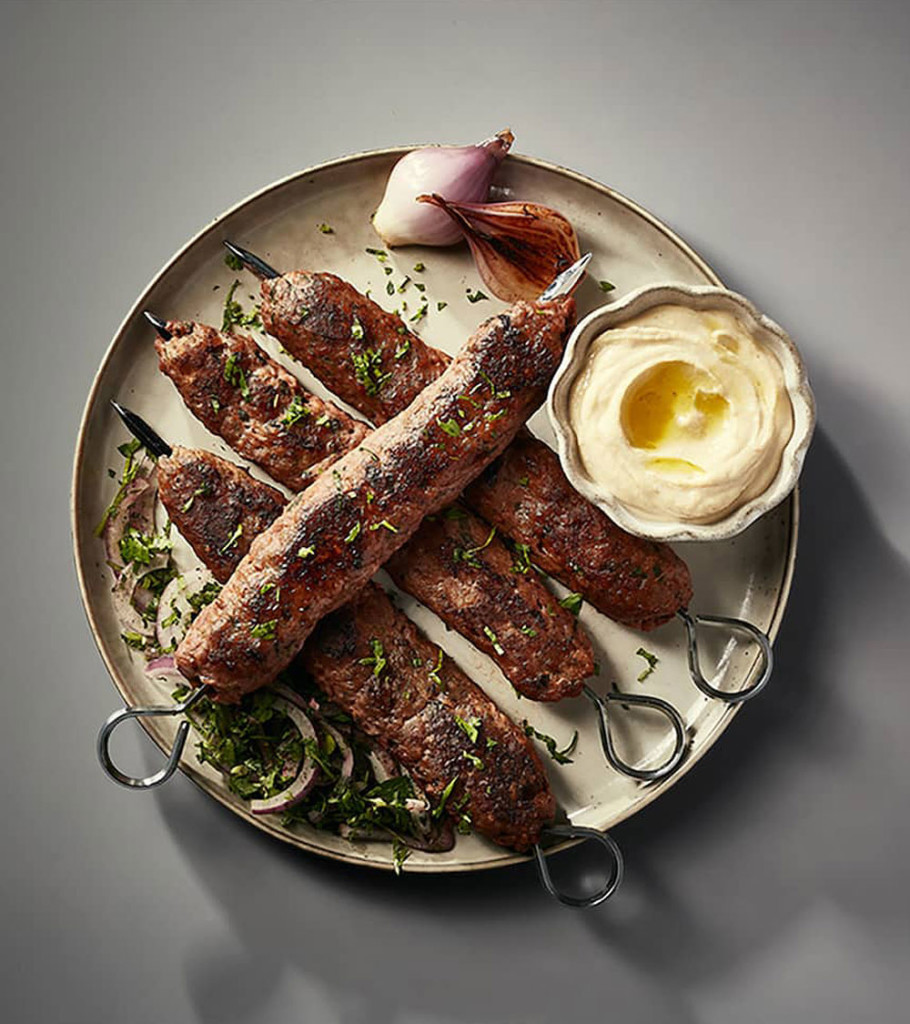 Significant milestone
The new facility has opened just two months after the UAE declared 2023 the "Year of Sustainability", as the country prepares to host COP28 later this year. The nationwide campaign will encourage citizens to adopt plant-based diets, along with making other sustainable choices such as reducing water use and avoiding fast fashion.
In March, food manufacturing group IFFCO opened what was said to be the first ever plant-based meat facility in the UAE, making products such as koftas, shawarmas, and shish tawooks using fava beans.
"We are excited to launch our game-changing plant-based meat production facility in KEZAD, Abu Dhabi, marking a significant milestone in our journey to transform the way people consume food in the UAE and their perception of plant-based meat. We aim to lead the transition to sustainable food systems by introducing localized, innovative plant-based meat alternatives that are healthier for both the environment and consumers," said Edward Hamod, founder and CEO of Switch Foods.