Lifestyle
Renegade Foods Unveils 'Industry First' Shelf-Stable Vegan Deli Meat
Meat-free charcuterie brand Renegade Foods announces the launch of an "industry first" shelf-stable salami that can be stored, shipped and merchandised without refrigeration. Now available via Renegade's website, the company says the salamis mark a first-of-its-kind innovation for the vegan culinary world. 
"Shelf-stable is a game changer for our business, our customers and the category"
According to Renegade, its plant-based charcuterie is made to honor centuries-old European traditions. To create salamis and chorizo, the company uses organic ingredients and traditional meat preservation techniques that require minimal processing. 
Preserving flavor
When developing a shelf-stable salami, Iona Campbell, CEO and co-founder of Renegade Foods, says the company sought to maintain the products' naturally robust flavors without over-processing, or relying on flavor additives or preservatives. 
"Our tools are the traditional tools of food artisans used over centuries – fermentation, smoking and quality ingredients," said Campbell.  "That's how you create amazing tasting products that are not just good for the planet, but good for the soul."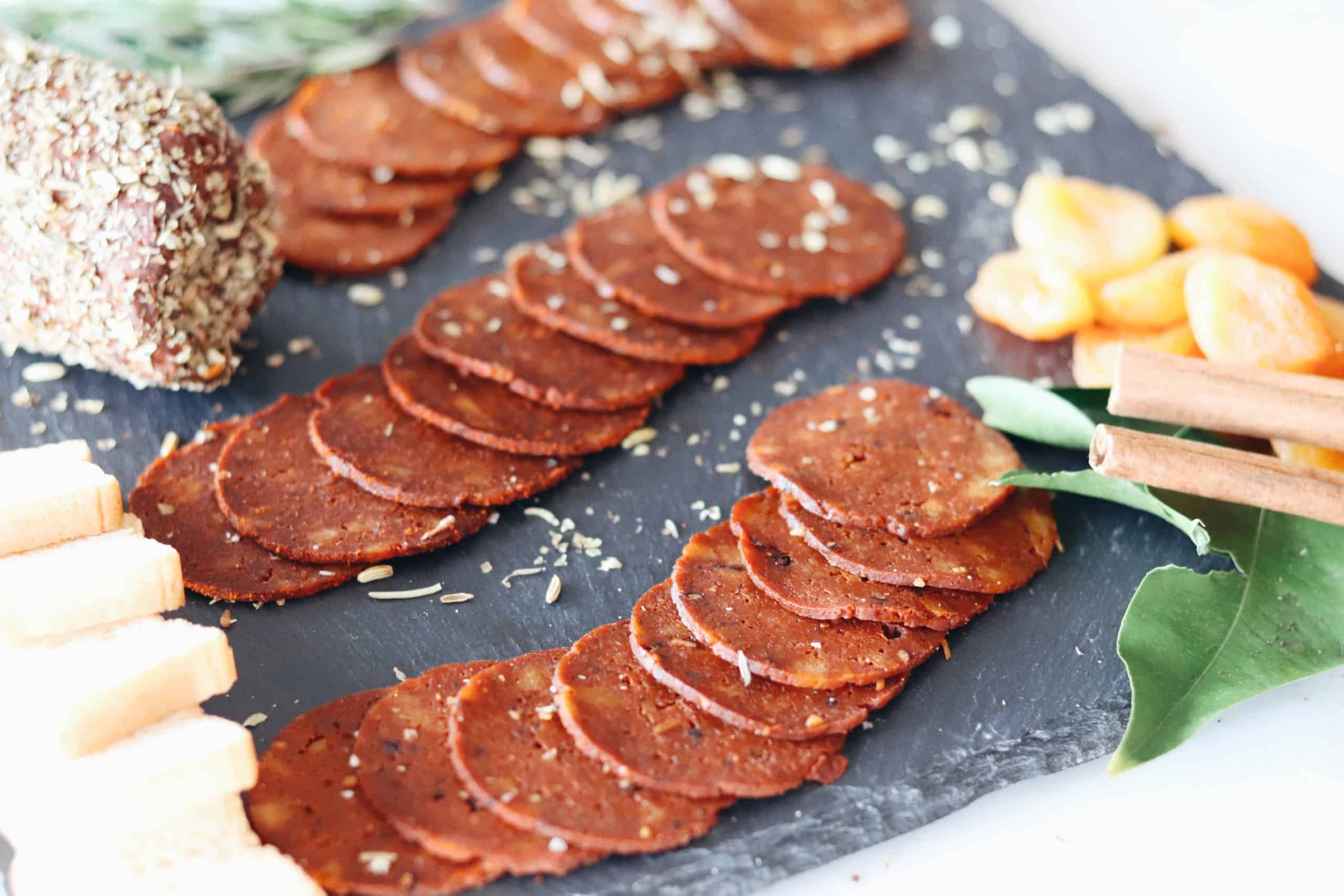 Campbell adds that Renegade's product range – which includes plant-based Smoky Soppressata, Sweet Salami Toscana, and Spicy Chorizo – offers excellent nutritional value, with 18 grams of protein per serving and ⅓ of the fat found in traditional salami. 
"Record" fourth quarter
Based in Berkeley, CA, Renegade first launched its products through a subscription service in 2021. Last year, the brand partnered with legendary gift basket company Harry & David to debut that company's first-ever Vegan Charcuterie Box, which reportedly became a sell-out success. 
Overall, Renegade states it experienced a "record" fourth quarter in 2022, and added several new restaurant and hotel accounts.
Easier to find
Speaking on Renegade's groundbreaking shelf-stable salmi, Campbell says the product will now be much easier to stock and sell throughout the supermarket. 
"Shelf-stable is a game changer for our business, our customers and the category," said Iona Campbell, CEO and co-founder of Renegade Foods. "Instantly we can decrease our environmental impact by reducing our packaging by over 80% and removing the need for cold storage."
She added, "For retailers, they can now easily cross-merchandise our salamis throughout the store to improve velocity, from the cheese counter to the wine section and of course the current deli case. And this breakthrough comes without sacrificing the incredible flavors and nutritional profiles of our products which have endeared them to top chefs, retailers and consumers around the United States."