Lifestyle
Next Gen Foods Rebrands as TiNDLE Foods With Plans to Expand into Further Categories – vegconomist
Singapore's Next Gen Foods announces its new identity as TiNDLE Foods as it expands into new categories with plans to launch further alternative meat and dairy products under the TiNDLE Foods umbrella.
The company intends to introduce its inaugural selection of plant-based sausages, encompassing Bratwurst, Italian, and Savory Breakfast varieties. Following its recent acquisition of dairy startup Mwah!., TiNDLE will carry out R&D into alt dairy product development, spearheaded by co-founders Damian Piedrahita and Claudia Comini. Additionally, TiNDLE Foods reveals it is poised to unveil a diversified range of new plant-based milks and further develop its line of gelatos.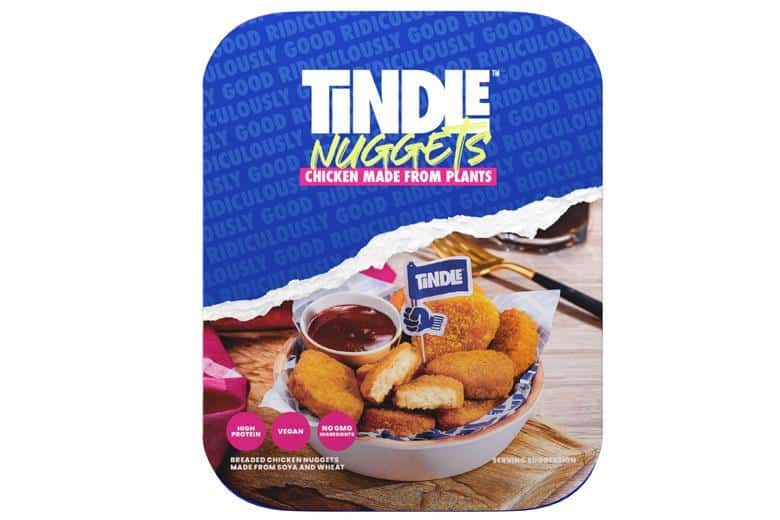 Established in 2020 by Andre Menezes and Timo Recker, TiNDLE Foods has raised $130 million to date, centered on its flagship product, TiNDLE Chicken, which is currently available in restaurants and grocery stores worldwide. TiNDLE Chicken debuted in the UK earlier this year through a listing with Morrisons, as well as in Germany through EDEKA Group.
Significant milestone
"The new TiNDLE Foods marks a significant milestone in our journey in providing ridiculously good food experiences that will help accelerate the transition to a more sustainable food system," said Andre Menezes, CEO and Co-Founder of TiNDLE Foods. "As we grow into new product categories and increase our capacity to make the best-tasting meat and dairy products – some of the most beloved foods in our society – we're now able to get closer and closer to finding viable and delicious solutions to help save our planet."
"Our brand relaunch is more than a new look," shared Borna Bayat, VP of Brand and Creative at TiNDLE Foods. "It's a visual manifestation of our commitment to creating a sustainable and delicious future. It's about using design as a tool to communicate our mission, engage our consumers, and ultimately, contribute to a food system that future generations can rely on."
For more information, visit www.tindle.com