Lifestyle
Neat Burger Opens First US Location With Help From Leonardo DiCaprio
Next month, vegan burger chain Neat Burger will open its first United States location in the Nolita neighborhood of New York City. Founded in 2019 in London, United Kingdom with help from world champion race car driver Lewis Hamilton, the shop serves typical fast-food fare made vegan, including plant-based cheese burgers, chicken burgers, hot dogs, mac and cheese, tater tots, and milkshakes, along with kids' meals.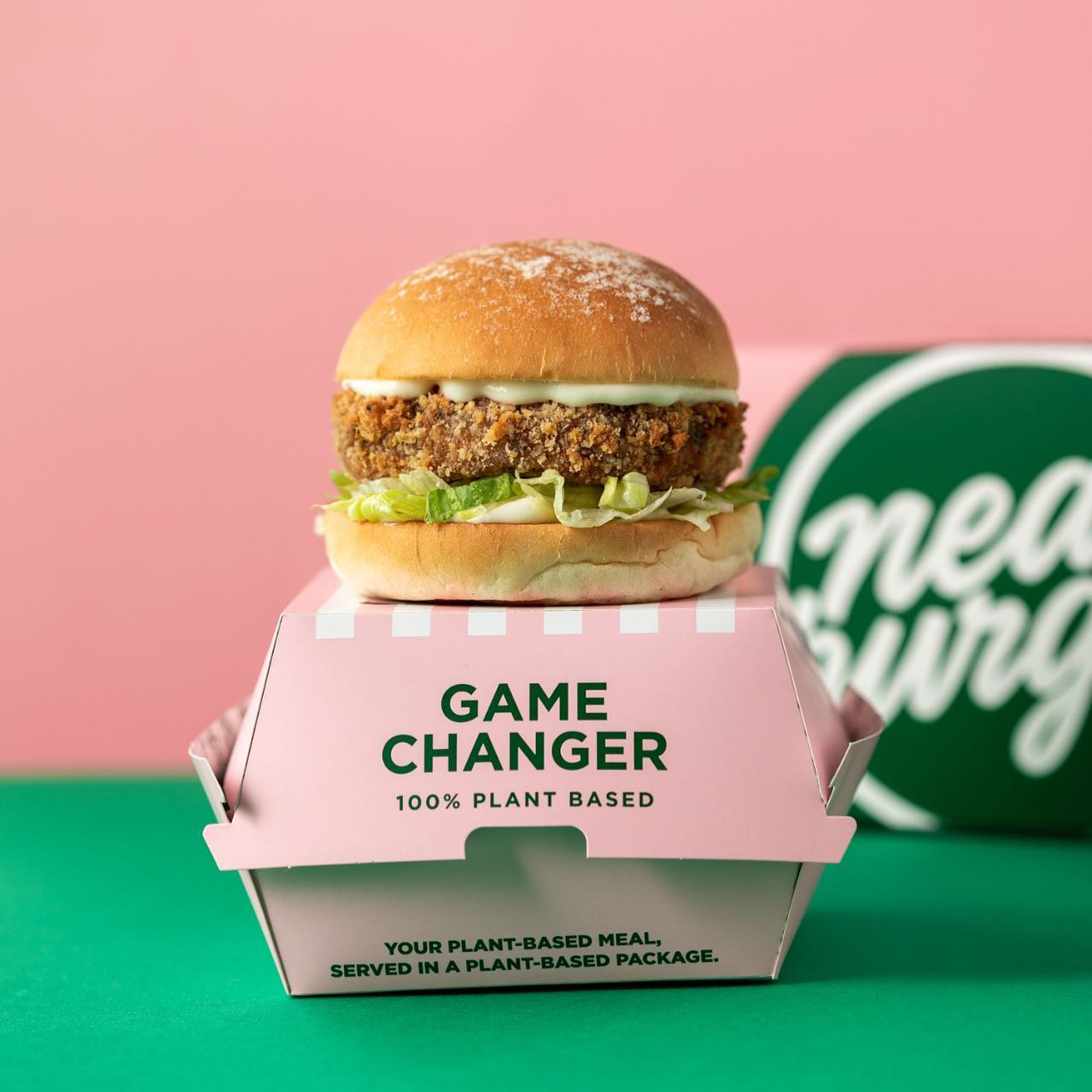 Neat Burger
After securing a strategic investment from actor and environmentalist Leonardo DiCaprio, Neat Food Co. (NEAT)—which encompasses both the burger concept and a retail brand—is embarking on its expansion to the US with key hires who will help the vegan burger chain and plant-based meat business get its foothold stateside. Last year, the company appointed Vincent Herbert, the former CEO of Le Pain Quotidien, as Chief Executive of Neat Burger USA. Additionally, Jeffrey S. Fried (former Chairman of Sweetgreen) and Henrik Fjordbak (former COO at Joe & The Juice) joined the brand's advisory board to propel it forward in achieving its earth-saving mission. 
"We are on a mission to fundamentally change how the world consumes protein and are excited to announce these new appointments whose expertise will make a real impact," Zack Bishti, co-founder and CEO of Neat Burger, said in a statement. 
Lewis Hamilton
"With Jeff and Henrik's success in nurturing industry-leading brands, and Vincent's prowess in delivering global expansion, we have a powerhouse team primed for explosive entry into new markets; to shift consumer behavior and be a force for good."
Lewis Hamilton's vegan activism
Hamilton went vegan in 2017 and uses his immense fame to promote animal-rights and social justice issues, often taking to social media to urge fans to go vegan. Hamilton also puts his money where his mouth is by investing in vegan businesses, including The Not Company—a Chilean vegan startup that raised $235 million in funding last year with help from Hamilton and musical artist Questlove.  
In 2019, Hamilton's investment in NEAT—created in collaboration with hospitality group The Cream Group and Beyond Meat investor Tommaso Chiabara—provided the company with key funding to get it off the ground. Neat Burger opened its flagship location in Central London in 2019 before expanding to second and third locations in the Camden and Soho neighborhoods, respectively. The brand grew quickly and in 2021, after securing an additional $7 million in a funding round led by SoftBank's Rajeev Misra, announced massive expansion plans that bring more locations to its domestic market—including through 20 "ghost" kitchens—and take it global, starting with the US.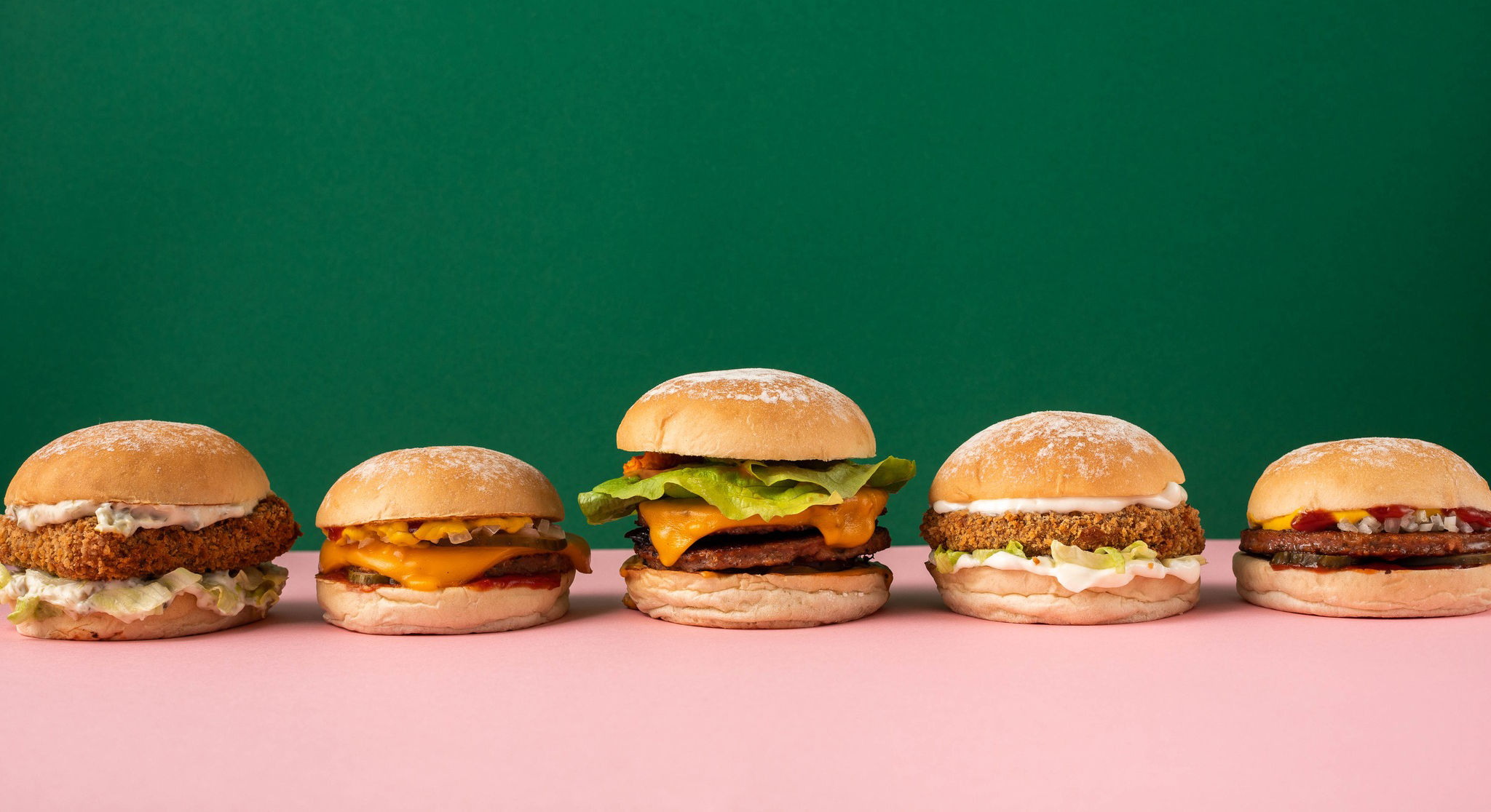 Neat Burger
By 2030, NEAT plans to expand to 1,000 corporately owned, franchise, and dark kitchens. It is also working to bring next-level plant-based meat alternatives made with wholesome ingredients—such as its grain mix of quinoa, chickpea, and mung beans—to the retail sector. 
"By 2040 we see a world where alternative proteins have replaced animal proteins completely," Chiabra said in a statement. "NEAT is leading the charge in the development of these alternatives that not only satisfy the needs of conscious consumers, but that also deliver on flavor. We're here to prove that the easiest choice can also be the best choice for the planet."
Vegan burger shops in the US
Neat Burger's expansion to the US comes at a time when homegrown vegan fast-food chains begin their own expansions to serve an increasing demand for plant-based foods—a market that a recent artificial intelligence-driven report by Tastewise estimated to be worth $74 billion by 2027.
Vegan chain PLNT Burger—owned by celebrity chef Spike Mendelsohn of Top Chef fame—opened its first NYC location in the Union Square neighborhood last year before expanding to Boston. Canada's Odd Burger—the first publicly traded vegan fast-food chain—is also eyeing an NYC location with plans to operate 50 North American locations by 2029.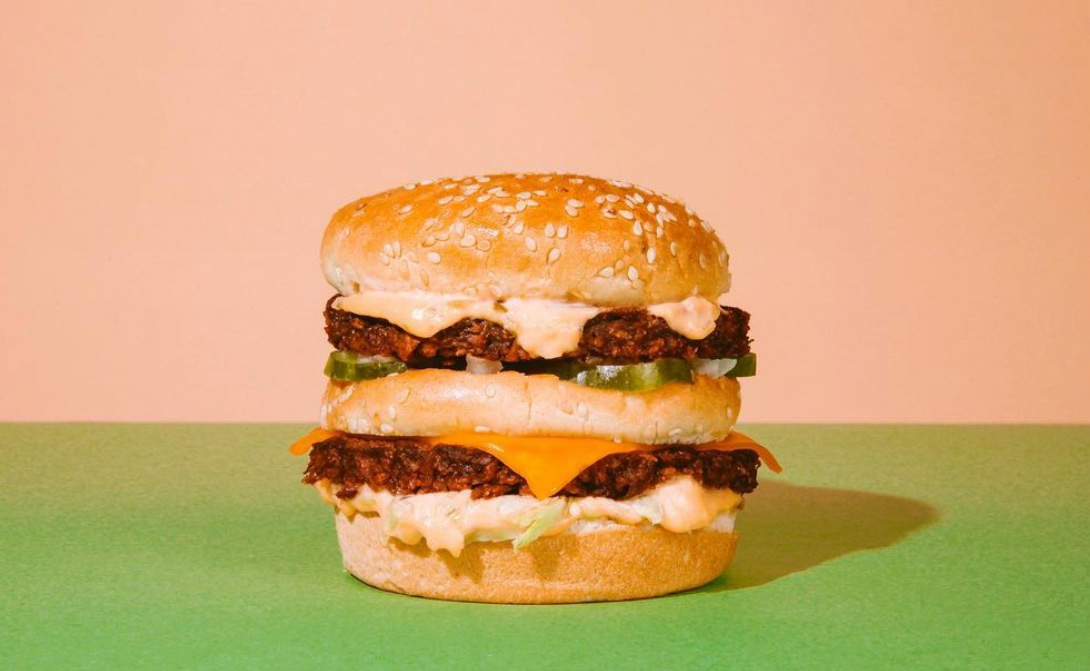 Plant Power Fast Food
On the West Coast, San Diego's Plant Power Fast Food is expanding up the coast with locations in Los Angeles, Fountain Valley, and Sacramento, along with its first out-of-state location in Las Vegas, NV. Oregon's organic vegan fast-food pioneer Next Level Burger is also in the midst of a multi-state expansion. 
And traditional fast-food giants are not sitting idly by, with McDonald's working with Beyond Meat to develop plant-based options globally through its McPlant platform; Burger King testing meatless pop-up locations around the world; and Taco Bell testing vegan meat stateside.
For the latest vegan news, read: