Lifestyle
NBA Legend John Salley Is Helping LA's Newest Vegan Chicken Shop Take Flight
When vegan fast-food restaurant Honeybee Burger first opened in Los Angeles nearly four years ago, founder Adam Weiss had one mission: to make plant-based food more accessible for the sake of human health, animals, and the planet. After opening Honeybee Burger in LA's Mid-City neighborhood, Weiss would go on to open a ghost kitchen and a second location in Venice, CA. 
This month, Weiss is putting Honeybee Burger into hibernation and launching a brand new plant-based concept with co-owner John Salley, an NBA legend and longtime vegan. Located in the same Mid-City location that formerly housed Honeybee Burger, Mother Plucker is the city's newest vegan chicken concept. 
After its soft opening on April 1, the vegan fast-food restaurant is gearing up for its official grand opening set for Saturday, April 15. Hungry patrons and longtime customers of Honeybee Burger can expect to find plant-based chicken tenders—made by vegan chicken company Tindle—on the menu alongside French fries, coleslaw, and a number of dipping sauces such as buffalo, three varieties of ranch (classic, avocado, and chipotle), barbecue, and Sweet Heat.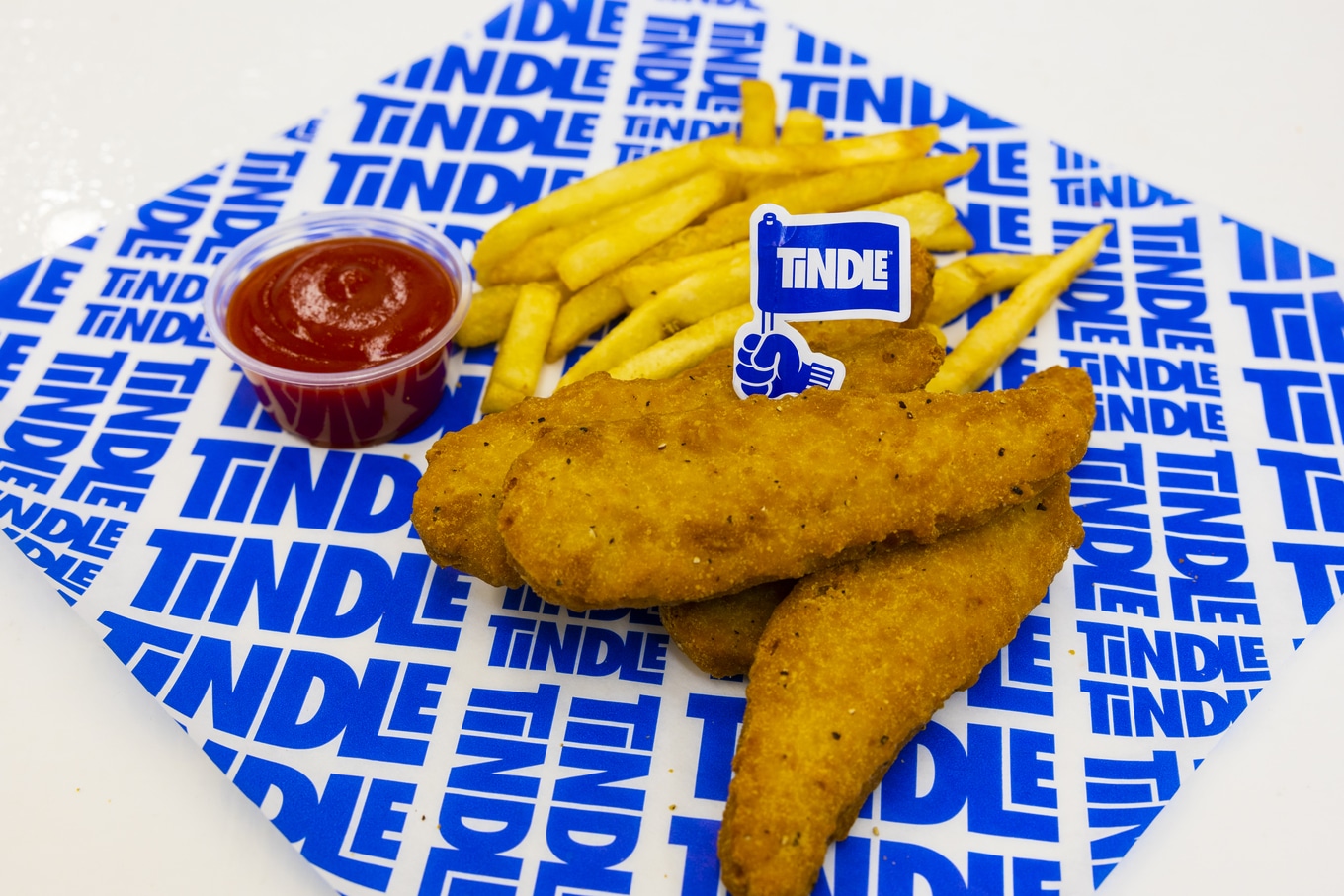 Tindle
Dairy-free shakes in Oreo, vanilla, creamsicle, strawberry, chocolate, and Thin Mint round out Mother Plucker's current menu. 
In the future, Mother Plucker will expand its menu with exclusive items from its corporate partner Tindle. Chicken-and-waffle sandwiches and breakfast items are just a few of the items coming to the restaurant's menu. 
"Mother Plucker will have the exclusive launch of a few [Tindle] products," Weiss tells VegNews. "We've tried every single vegan chicken on the planet, […] and Tindle's was our favorite." Already, this collaboration has brought an exclusive item to Mother Plucker—Tindle's tenders are making their US debut at the chicken shop.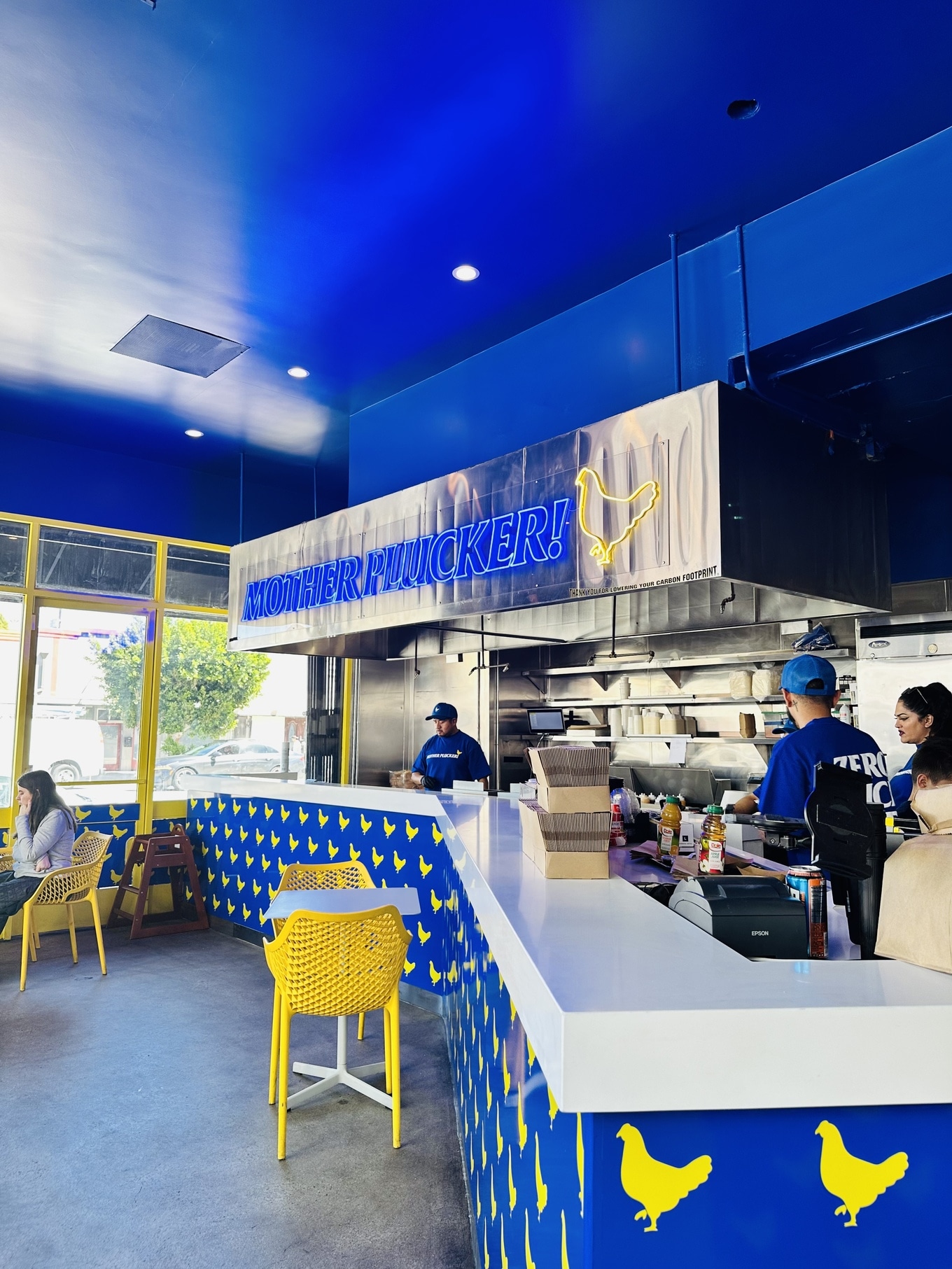 Taylor McKinnon
The eatery is hosting its grand opening this Saturday between 11:11 AM and 4:20 PM when customers can stop by to meet Salley himself and pick up a free mini meal that features two tenders, fries, dipping sauce, and choice of lemonade or iced tea.
"As a strong contender in the LA restaurant scene, we believe Mother Plucker will set a high bar for consumers–especially when it comes to delicious and memorable chicken dishes," Andre Menezes, CEO of TiNDLE, tells VegNews.
"LA is home to some of the most unique and cutting-edge culinary concepts, so we're thrilled to partner with innovators like Weiss who understand how impactful the plant-based industry can be when we harness the power of new and creative partnerships," he says. 
Mother Plucker lands in LA
Mother Plucker is a collaborative effort by several LA vegan businesses, entrepreneurs, and community members. Among them are Taylor McKinnon, Charlie Kim, and Aaron Haxton—co-owners of Mr. Charlie's, the gone-viral restaurant dubbed "vegan McDonald's" by TikTok. 
Mutual connections first brought Weiss and McKinnon together. Since their first encounter, the entrepreneurs developed a relationship built on mutual support, despite them running competing businesses located less than half a mile from one another.
"[Weiss] has been a huge supporter of [Mr. Charlie's] since we met," McKinnon tells VegNews. "We've been through quite a few journeys together figuring out the market, and he's introduced me to great people and has been a massive ambassador. When the opportunity to serve him came up, I called him."
McKinnon, who had been working with Tindle to expand Mr. Charlie's menu, was inspired by the company's vegan chicken offerings—so much so that he was motivated to create an entirely new concept, Mother Plucker, around the brand's products.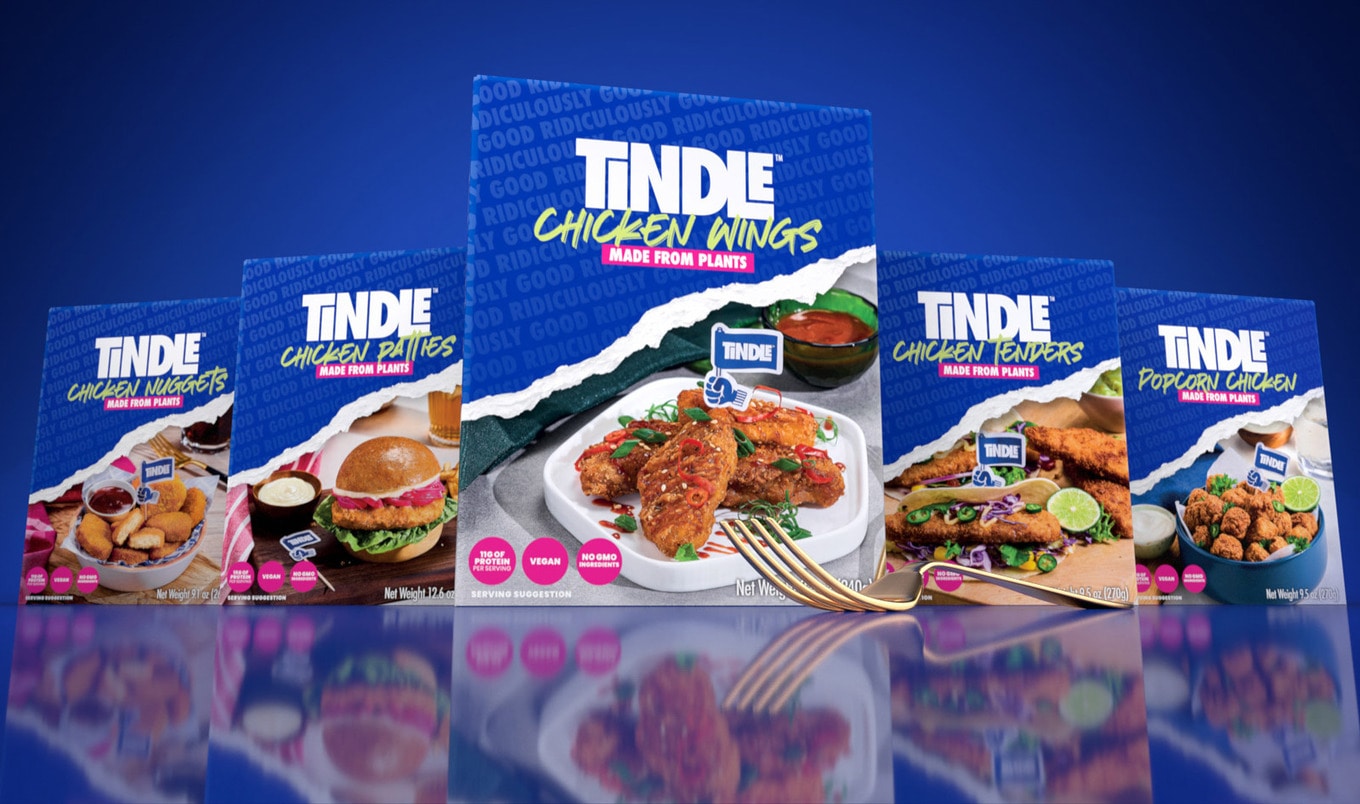 Next Gen Foods
Weiss had disclosed to McKinnon that he was thinking about launching a new vegan concept, and after being impressed by Tindle's tenders, McKinnon was ready to approach the Honeybee Burger founder with his idea for Mother Plucker. "I just remember thinking, 'Adam could really use this product," McKinnon says. 
After the duo discussed bringing Mother Plucker to fruition, Weiss ultimately decided it was time for Honeybee Burger to "go into hibernation."
John Salley joins the team
Weiss, an investor and former Wall Street finance expert, grew Honeybee Burger from the ground up. "I know you grew Honeybee from a name, slideshow, and an idea," Weiss recounts McKinnon telling him. "How would you feel about teaming up with a major vegan superstar?"
For McKinnon, Salley was the perfect fit. The NBA legend, a regular customer of both Mr. Charlie's and Honeybee Burger, immediately loved the concept for Mother Plucker. 
"[McKinnon] came to me and said, '[Weiss] is thinking about moving Honeybee over to something different," Salley tells VegNews. "I thought Mother Plucker was the greatest thing."
With Salley on board as co-owner, McKinnon and Weiss connected over their ideas and goals for Mother Plucker and the transformation of the Honeybee Burger space began. 
Honeybee Burger turns into Mother Plucker
With the help of his Mr. Charlie's co-owners, McKinnon spearheaded Honeybee Burger's renovation. "One of my biggest dreams was to leave [Weiss and his team] at peace," McKinnon explains. 
McKinnon banned Weiss from entering his restaurant space, and within 48 hours, Honeybee Burger was transformed into Mother Plucker. McKinnon tapped into Mr. Charlie's team—from his co-owners to the restaurant's sign-makers, uniform designers, and merchandise experts—to breathe life into Mother Plucker. 
"Everything was made locally to create support for the environment and our sectors," McKinnon says. "This keeps everyone in their jobs and keeps companies [engaging] locally."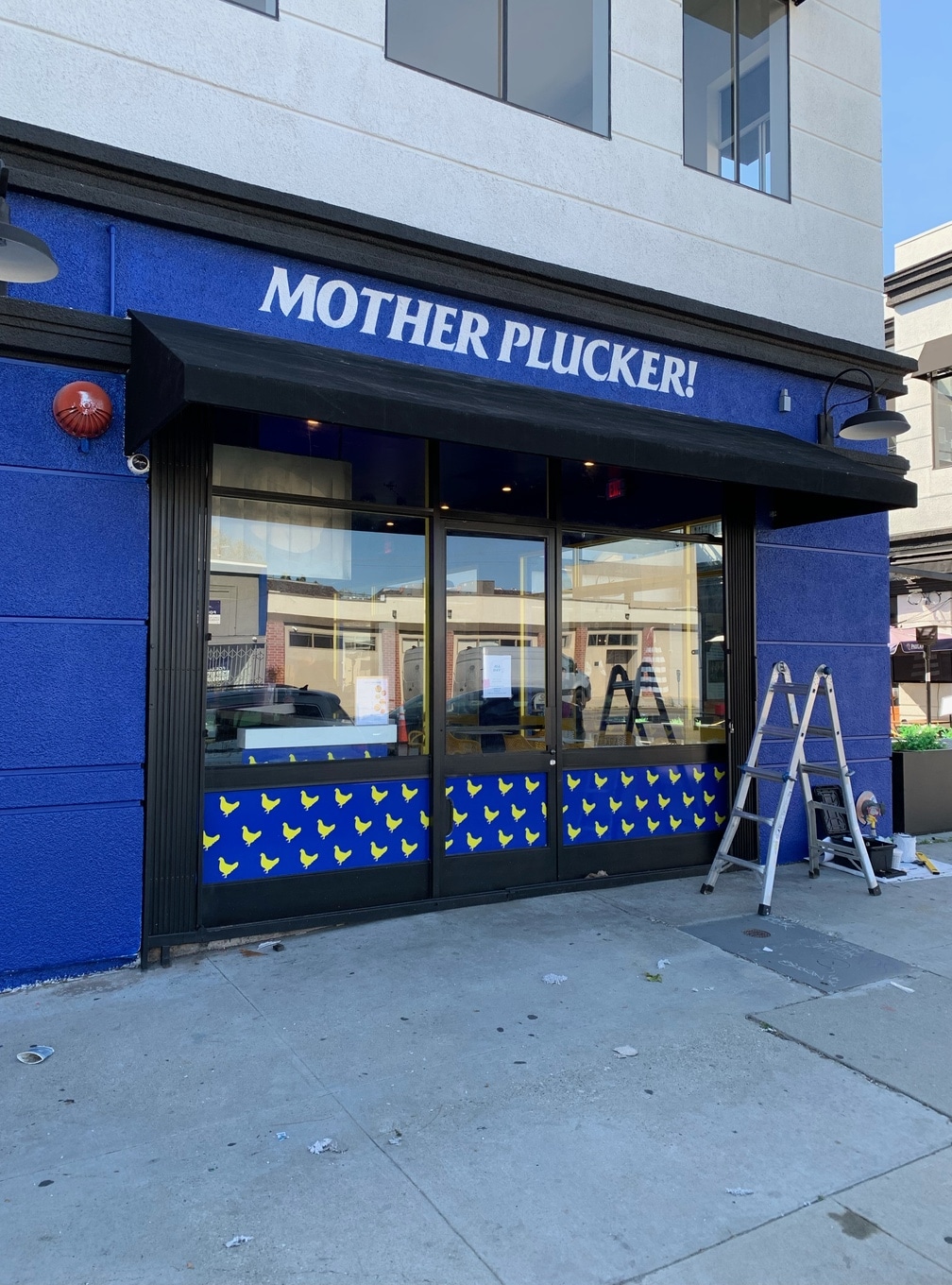 Taylor McKinnon
During renovation, Weiss shares, he was completely out of his comfort zone but had full trust and confidence in McKinnon. When it came time to see his new restaurant, he was overjoyed with the space's new look—but there was still one piece of business that he needed to attend to.
"We're doing all this work, and [McKinnon] is paying for everything. I said to him, 'We have to set your equity number," Weiss explains. "When I go in [to Mother Plucker], I'm shaking. It was extraordinary, but I kept thinking, 'What is he going to ask for?'"
When the two entrepreneurs finally sat down to discuss repayment, McKinnon had just a few words: "Brother, it's yours. I want nothing." Instead of repayment, McKinnon asked Weiss to distribute whatever equity he was willing to give him among his Mother Plucker staff. 
"I come from Wall Street," Weiss says. "Everyone gets equity, and everyone gets paid. [McKinnon] said to me, 'Adam, Mr. Charlie's wouldn't be here without Honeybee. You have done so much in this industry, and you're taking so much risk. You have 10 beautiful team members that I want to [help support].'"
"I needed some help a long time ago," McKinnon shares. "Mr. Charlie's stands up and pushes community spirit. In order to keep doing that, we have to keep doing the work—it's important to us as a brand."
Following in Mr. Charlie's footsteps, Mother Plucker has also committed to hiring future employees from the Dream Center, a nationwide organization that helps unhoused and formerly incarcerated people get back on their feet by providing them with housing, training, and additional resources. 
What about Honeybee Burger? Weiss decided to put the burger chain into hibernation—shuttering his Venice and ghost kitchen outposts earlier this year—after increased competition from other vegan fast-food restaurants.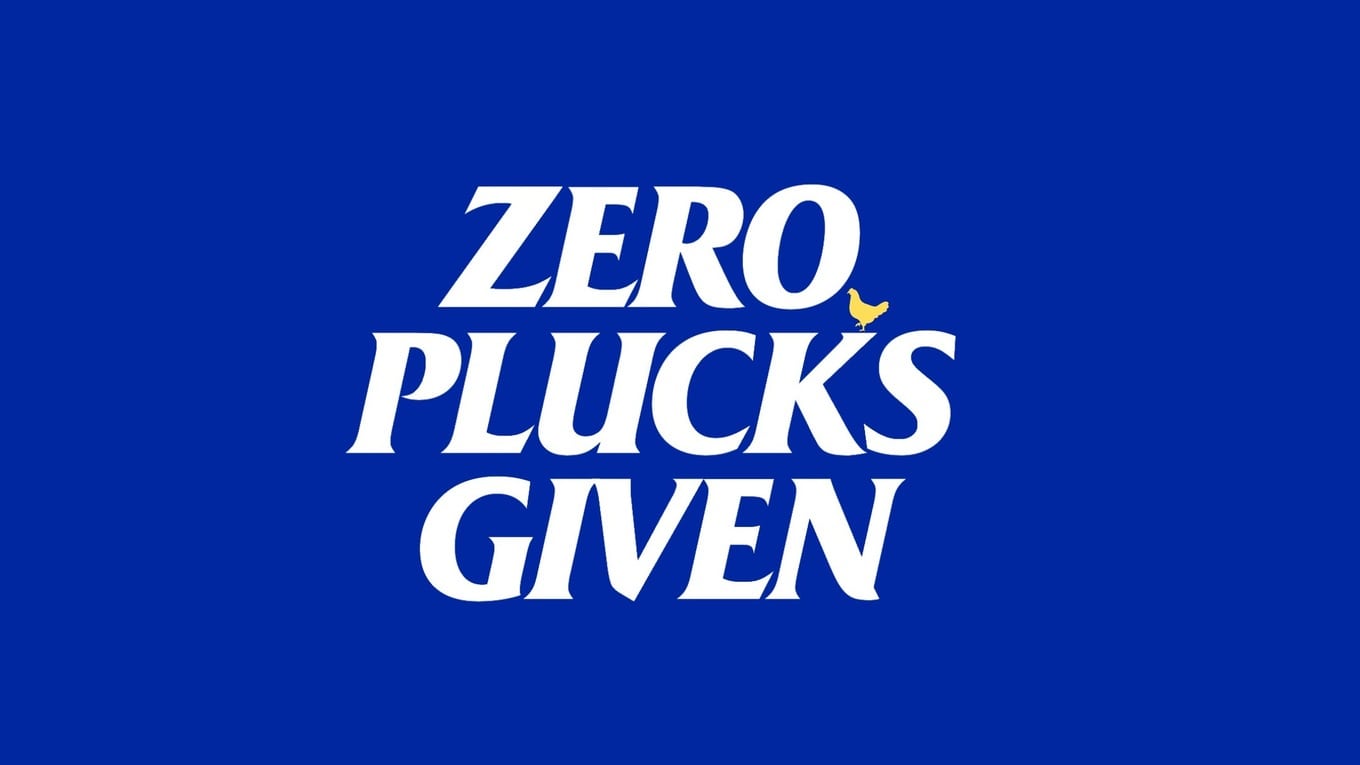 Mother Plucker
However, Weiss is toying with the idea of making Honeybee Burger a virtual concept. Some of Honeybee's menu items may also make an appearance on the Mother Plucker menu or at in-store pop-ups. As for the restaurant's highly anticipated New York location, Weiss has plans in development that he is hoping to announce soon. 
"The idea of Mother Plucker, and working with [McKinnon], is not one born out of failure, but of opportunity," Weiss says. "It's not the story of an end, but of a better beginning."
For the latest vegan news, read: