Lifestyle
MorningStar Farms' New Steakhouse Style Burger Targets Omnivores – vegconomist
MorningStar Farms, a plant-based subsidiary of Kellogg, is introducing its latest plant-based offering, the Steakhouse Style Burger, in a move to cater to the taste preferences of omnivores.

This product launch comes at a time when the plant-based burger market is seemingly saturated with options, sparking queries about the decision to add another contender to the mix. Yet, with traditional meat consumers constituting a significant portion of plant-based protein purchasers, MorningStar Farms has designed the Steakhouse Style Burger to mimic the taste and texture of real meat.
"We know shoppers have been seeking […] something that's already seasoned and truly tastes like meat"
Joe Beauprez, senior director of marketing, frozen foods at MorningStar Farms, explains, "We know shoppers have been seeking a premium plant-based burger option – something that's already seasoned and truly tastes like meat, but with prep simple enough to fit their busy lifestyles."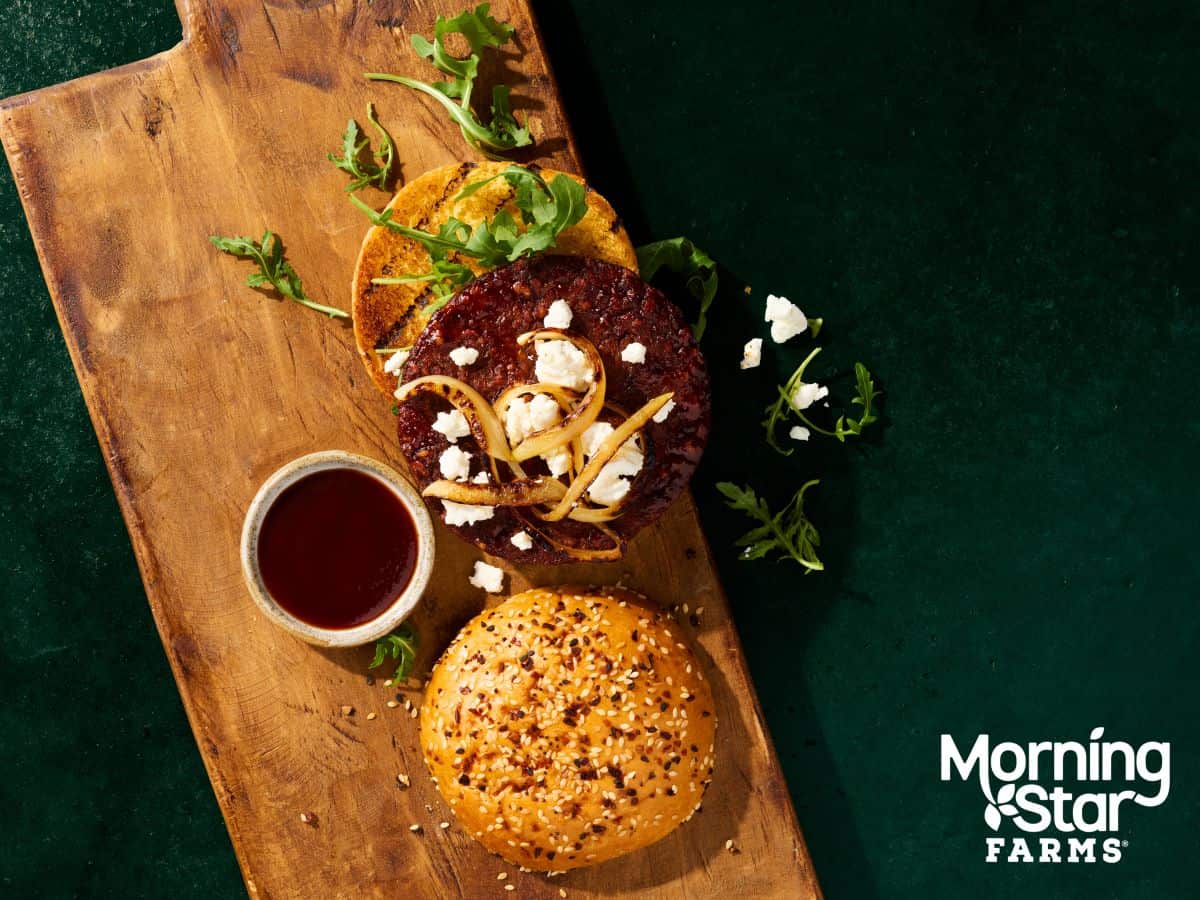 This new product launch aligns with recent developments at Kellogg, notably the company's decision in February to retain its plant-based food operations, including MorningStar Farms, after initially considering dropping them last year. While plant-based products only represent 2% of the company's net sales, Kellogg feels the sector offers strong long-term growth prospects. Kellogg's shift reflects its anticipation of a potential shakeout in the industry, where it expects only large-scale producers to thrive. 

Expanding plant-based portfolio
The company claims that the Steakhouse Style Burger is a convenient option, requiring minimal preparation and offering several nutritional advantages over traditional beef patties. It contains 42% less fat than beef, packs 21g of protein per serving, and is fully vegan, expanding MorningStar Farms' extensive plant-based food portfolio, which includes Incogmeato Burger, Chik'n Fries, and Eggo Liege Style Waffle Sandwich.
The Steakhouse Style Burger is set to hit store shelves this month and will be available for purchase at major retailers like Walmart, Publix, and Target.