Lifestyle
MicroHarvest Wins BloombergNEF Pioneer Prize, Aims to Become Champion of Future Protein – vegconomist
MicroHarvest, a biotech company leveraging fermentation to develop novel protein ingredients, has been awarded the 2023 BloombergNEF (BNEF) Pioneers challenge whose task is to provide solutions that can accelerate global decarbonization and halt climate change
"We're developing technology that fuels the resilient food system of tomorrow"
The Hamburg- and-Lisbon-based company impressed a panel of expert judges with its novel, scalable, competitive, and sustainable protein ingredient for feed, pet food, or human food products.
The startup was recognized as the only European changemaker among the 12 winners, and its biomass fermentation–based technology was viewed as instrumental in driving the low-carbon transition.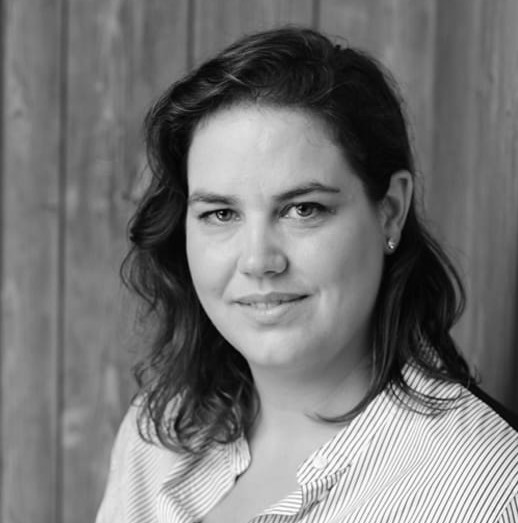 A resilient food system 
"To be awarded this prestigious Pioneers prize by the BNEF amongst such impressive competition is something that we're extremely proud of. Our team has made significant progress in overcoming the challenges associated with scaling biotechnological processes," comments Co-founder & CEO Katelijne Bekers.
Founded in 2021 by Bekers, CTO Luísa Cruz, and COO Jonathan Roberz, MicroHarvest aims to push technological boundaries in the ingredients industry to drive impact across the whole protein value chain. Last September, the company raised €8.5 million in a round led by Astanor Ventures.
MicroHarvest proprietary technology — based on biomass fermentation and agricultural byproducts as feedstock — allows the production of high-quality ingredients with over 60% raw protein within 24 hours from input to output. 
"We're developing technology that fuels the resilient food system of tomorrow, producing the nutritious and sustainable protein ingredients that the world will need in the very near future. We have already completed a production trial at scale within our first two years, which is an exceptional speed in the fermentation-enabled alternative protein space," said Bekers.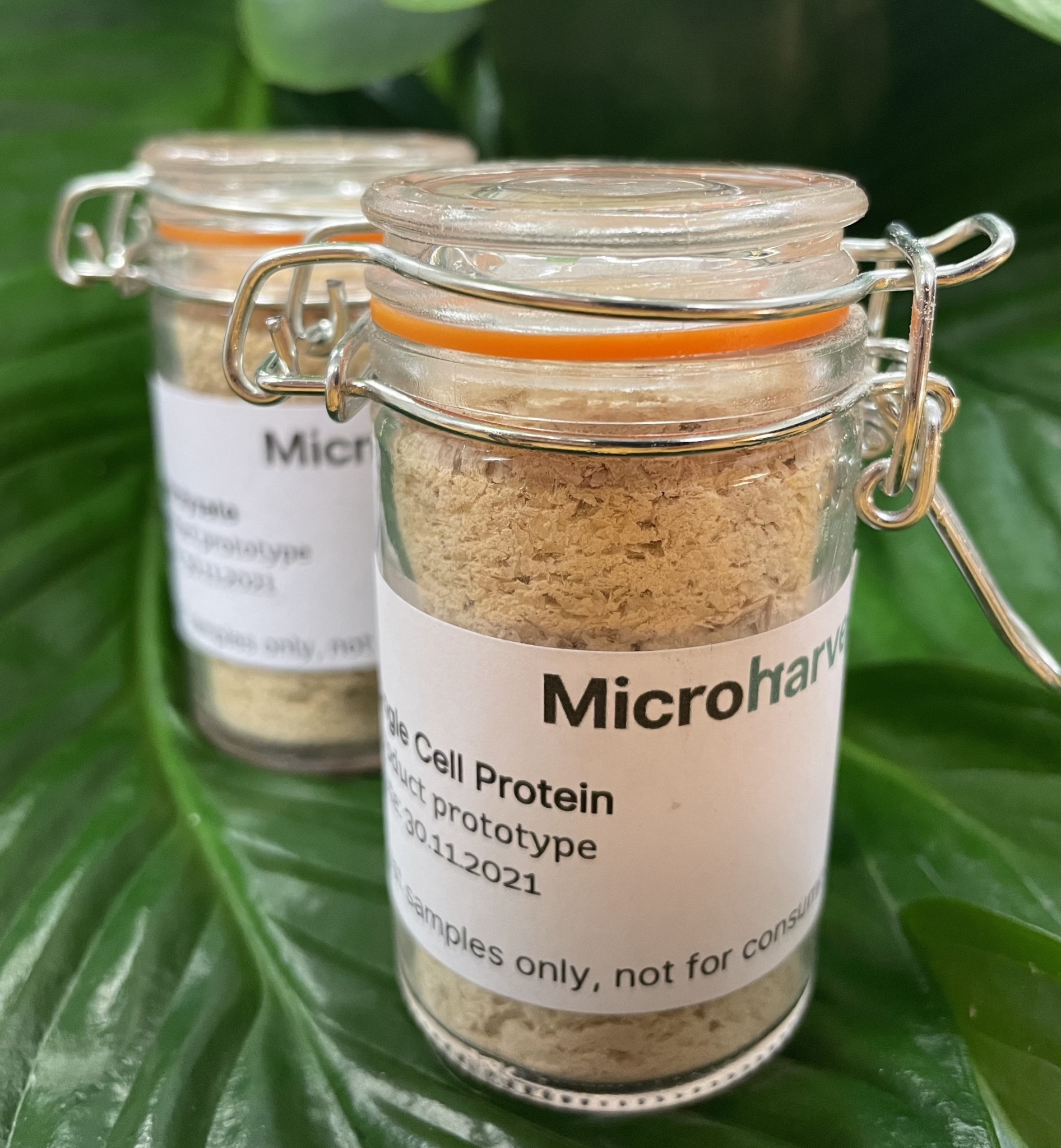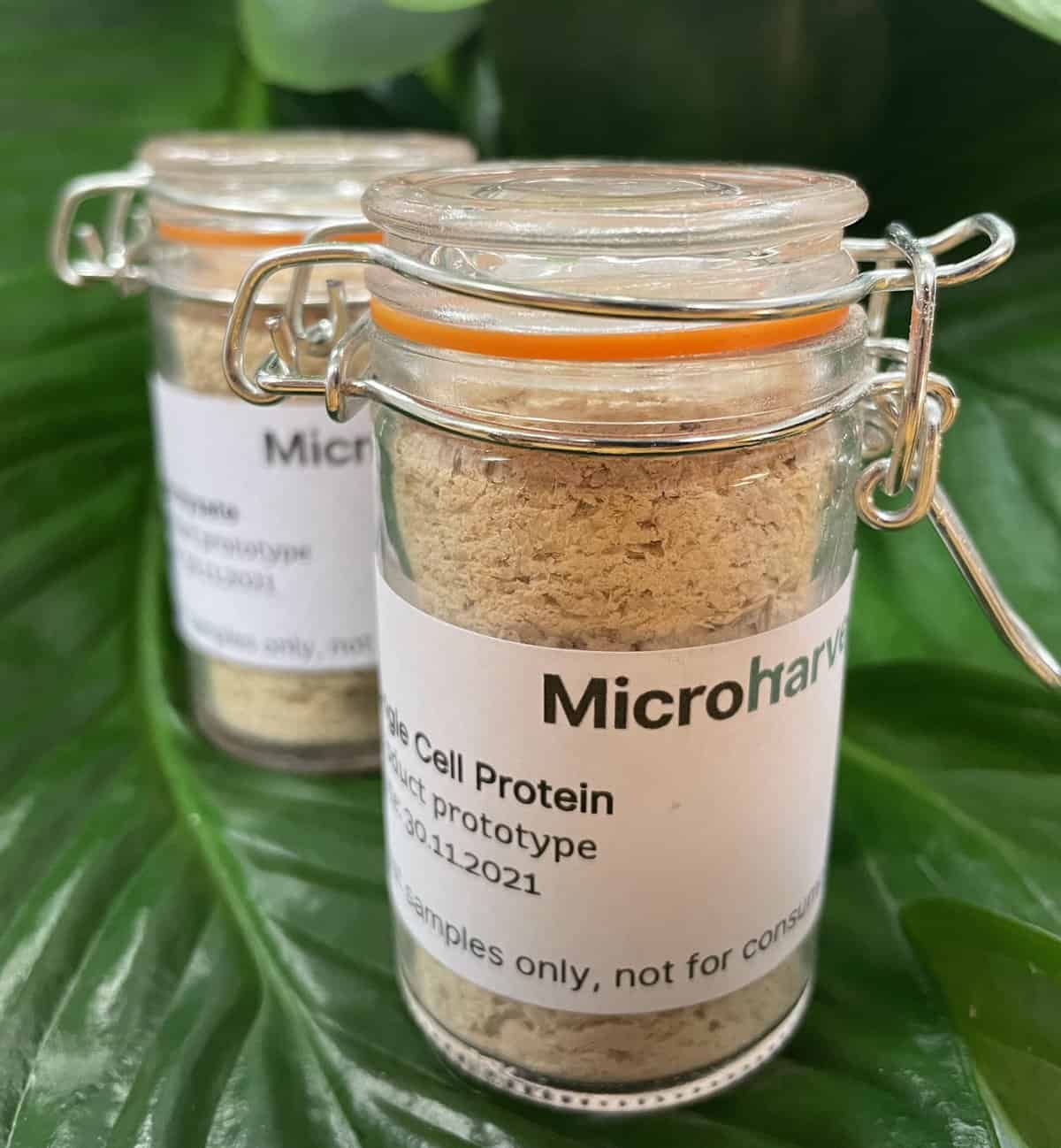 Champion of future protein
"Based on our results to date, we are confident that we can marry the sustainability and scale necessary to become a champion of future protein in the B2B ingredients industry," she continued.
MicroHarvest operates within the rapidly growing segment of fermentation–enabled alternative proteins. This market has attracted $3.69Bn in investment over the last decade, with a projected 37% increase in Europe in 2022. In addition to the flourishing alternative protein market for human consumption, the ingredients provided by MicroHarvest will also be used in pet food, estimated to reach over $130Bn by 2030, as well as a $62Bn aquafeed market.
Claire Curry, selection committee co-chair and global head of technology, industry & innovation research at BloombergNEF, added: "My belief is that our 2023 winners have the technology edge, the talent, and the right support systems to play a significant role in overcoming the hurdles in scaling green hydrogen, producing sustainable metals at scale and in decarbonizing our food production system."