Lifestyle
LATAM's First Vegan Fast Food Chain JOY to Open Two New Stores in Buenos Aires – vegconomist
At the end of October 2022, JOY Burgers & Plants opened in Buenos Aires, making it LATAM's first vegan fast food chain (to the best of our knowledge). JOY offers a 360° plant-based experience, recreating familiar flavours and textures from the world's most famous fast food chains.
The fast food restaurant's animal-free menu features beef and chicken burgers, mac&cheese, nuggets, fried chicken, fries with cheddar cheese, salads, and drinks, including beer and kombucha — everything served in compostable and recycled packaging.
JOY Burgers & Plants, which opened its first store in Villa Urquiza, is planning to close Q1 with two more locations, one in Belgrano, set to open soon. Furthermore, two other openings are slated for the first semester of the year, Vicente López, Nordelta, and Palermo, among its next strategic locations.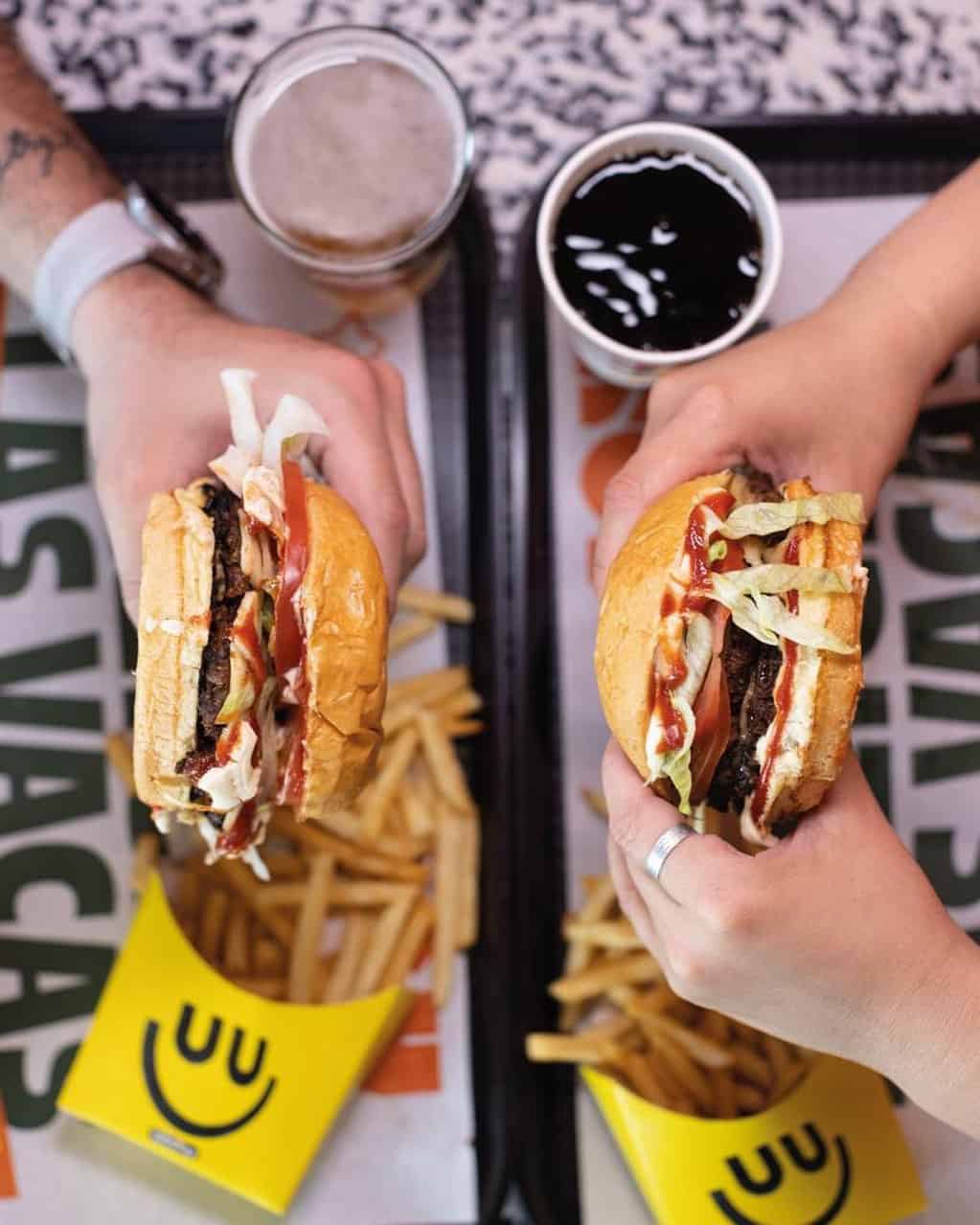 A franchisable model
After intensive market research showed a clear trend toward sustainable, animal-free food choices in Argentina, Patricio Lescovich, founder of a famous hamburger restaurant called Kevin Bacon (yes, like the actor's name); Matías Cabrera, creator of Hell's Pizza; and Juan Martin Ferraro, the founder of SushiClub, joined to create and launch JOY. 
According to Lescovich, JOY was conceived as a franchisable model since its inception. Hell's Pizza and SushiClub have more than 100 restaurants, and this previous experience was key to developing a large-scale expansion strategy, he told Forbes Argentina.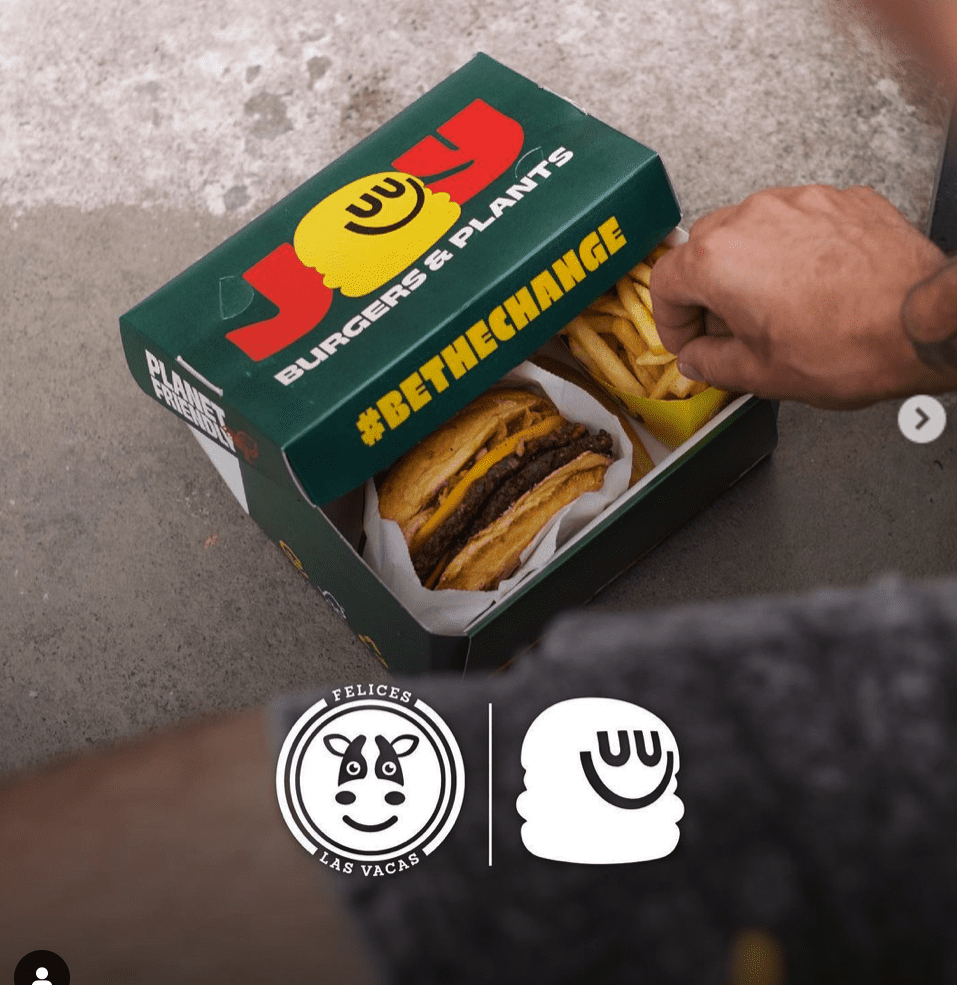 Felices las Vacas
JOY made an alliance with Argentina's leading company in plant-based alternatives, Felices las Vacas (Happy Cows), to locally develop its burgers and chicken alternatives and create a unique and exclusive recipe for the fast food brand, not to be commercialised anywhere else. 
The burger pattie is made with an 'exclusive blend' using modern smash cooking techniques to achieve flavours and textures similar to beef. According to JOY, its chicken alternatives, vegetable cheeses, and "excellent quality buns" are the brand's special touch.
Felices las Vacas has the logistics and production capacity to supply JOY's ambitious and rapid expansion. The famous plant-based brand, which started selling soy milk around Buenos Aires back in 2016, now has a plant-based portfolio with almost 40 products encompassing dairy, meat alternatives, ice cream, snacks, sweets, and drinks. 
In 2021, Felices Las Vacas' cheese-based products dominated the regional award for the five best vegan cheese in LATAM presented by Abillion, the vegan review platform and social network.
"We are a burger bar that brings those flavours that have always been with you but with an eye to the future. Together with Felices las Vacas, we created a new and exclusive product: our own 100% plant-based & animal-friendly blend," says JOY on its Instagram.