Lifestyle
GoodPop Launches Fudgy Oatmilk-Based Dessert Bars in Four Nostalgic Flavors – vegconomist
GoodPop, the Austin Texas-based producer of frozen treats, launches its first line of fudgy oatmilk-based frozen dessert bars in four flavors. The bars are non-dairy and gluten-free, Non-GMO Project Verified, contain 130 calories or less and are made with organic and fair-trade ingredients.
The brand was conceived in 2009 by University of Texas student Daniel Goetz, initially launching natural frozen fruit bars into farmers markets, and now seeing success throughout natural and specialty retailers in 40+ states across the United States. GoodPop produces better-for-you frozen treats made without artificial colors, flavors and preservatives, is a certified B Corp and states it is the best-performing better-for-you novelty brand.
The new dairy-free line debuts with four flavors:
Fudge n' Vanilla Crunch: A creamy oatmilk bar offering a vanilla filling dipped in a chocolate fudge shell topped with organic cacao nibs.
Double Chocolate Fudge: A chocolate oatmilk filling dipped into a fudgy chocolate shell.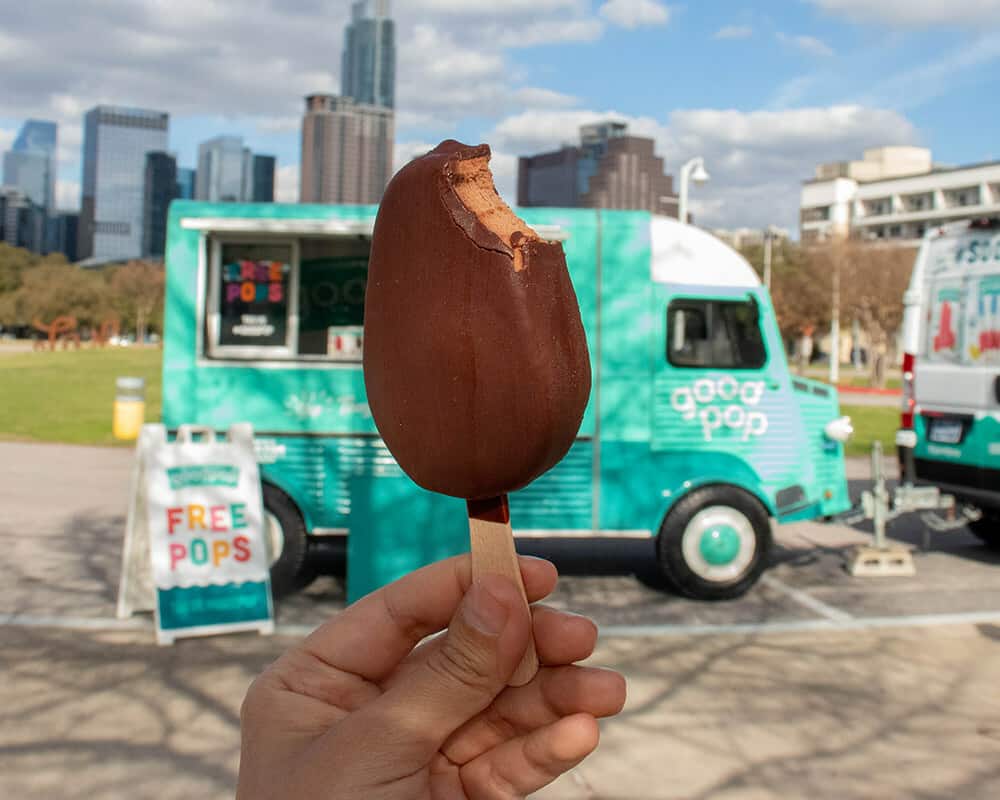 Mint n' Fudge Chip: Made with organic peppermint leaves, a creamy mint oatmilk dessert bar including trade cocoa chips.
Fudge n' Caramel Crunch: A chocolate and caramel oatmilk pop, creamy salted caramel filling sweetened with fair trade molasses and organic cane sugar covered in a fudgy coating, dotted with crunchy organic cacao nibs.
"We love reinventing classic nostalgic favorites with better-for-you ingredients, which means they have a much shorter, cleaner ingredient list and are allergen-friendly, but without sacrificing taste," said Daniel Goetz, CEO and founder, GoodPop. "With our new frozen dessert bars, we saw an opportunity to recreate another range of classic ice cream favorites with better ingredients that are delicious and good for both people and the planet."
The new bars are available now at Sprouts Farmers Market, Publix supermarkets, and online at GoodPop.com. The bars will roll out in Whole Foods Market and other retailers across the country in the coming months.