Lifestyle
Danone North America Announces $65M Investment to Expand Key US Brands, Including Silk Coffee Creamers
Dairy giant Danone North America announces it will invest up to $65M over the next two years to build a new bottle production line in Jacksonville, Florida. According to the company, the investment will help expand production capabilities and scale several key US brands, including Silk plant-based coffee creamers.  
"This investment will help us keep our products on our customers' shelves"
Intended to support Danone NA's long-term growth strategy, the new bottling plant will increase production of several of Danone's coffee and creamer brands in the US, including Silk, International Delight,  and STok coffee, while also meeting consumer demand in these categories, Danone says.
Creating jobs
In addition to supporting Danone's sustainability goals, the investment will reportedly advance its operational excellence, enable flexibility in bottle design, and drive more cost efficiencies. The Jacksonville plant will also create up to 40 new full-time jobs.
"This expansion of Danone North America goes to show that Jacksonville continues to be the place to be," said Jacksonville Mayor Lenny Curry. "I want to thank Danone North America for recognizing the strength and commitment of our community and investing in the Jacksonville campus, our people, and our region. This $65 million will create jobs and help us all work towards sustainable and responsible economic growth."
Plant-based portfolio
Mike Sloboda, Danone North America's Chief Operations Officer commented, "We are thrilled to be investing in the people and economy of Jacksonville, creating 40 new jobs in addition to supporting our approximately 110 existing employees, all with competitive wages and benefits. This investment will allow us to better serve our customers and operate our business in an even more efficient and sustainable way."
A Certified B Corporation, Danone NA's portfolio of plant-based brands includes Silk, So Delicious and Earth Island/Follow Your Heart. In 2022, the company partnered with Future Food Tech to launch an innovation challenge aimed at improving the quality of dairy-free cheese. Also last year, the company also announced it would reformulate 70% of its dairy-free milk alternatives with healthier ingredients.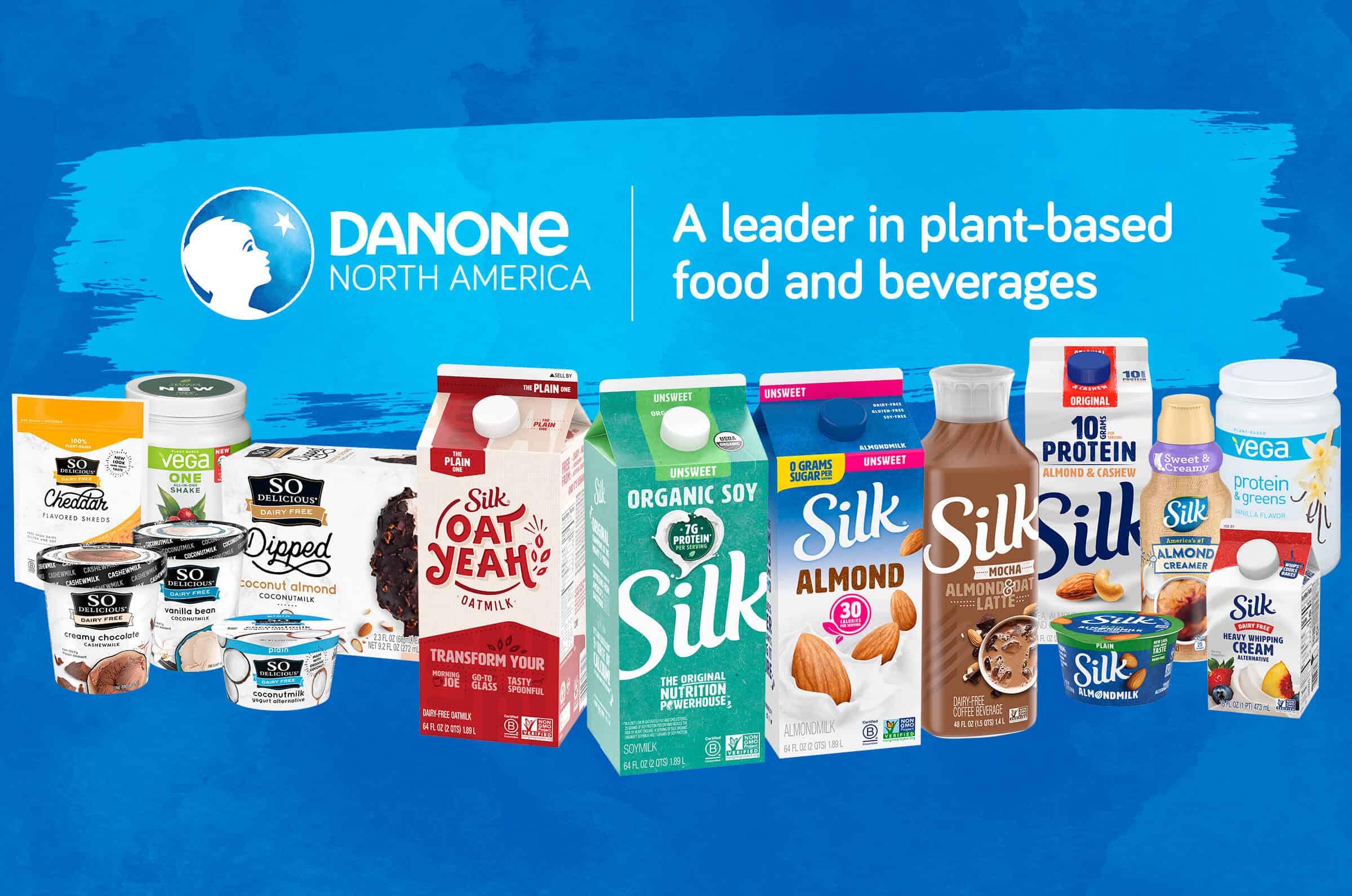 "We are delighted to announce this investment in our North American business, which will allow us to capitalize on consumer demand in key beverage categories including coffee creamers, plant-based creamers, and ready-to-drink coffee, while also supporting our long-term growth agenda," said Shane Grant, Group Deputy CEO, CEO Americas. "This investment will help us keep our products on our customers' shelves and give more American consumers the Danone products they love."