Lifestyle
Crispy Baked Vegan Fish Sticks With Tartar Sauce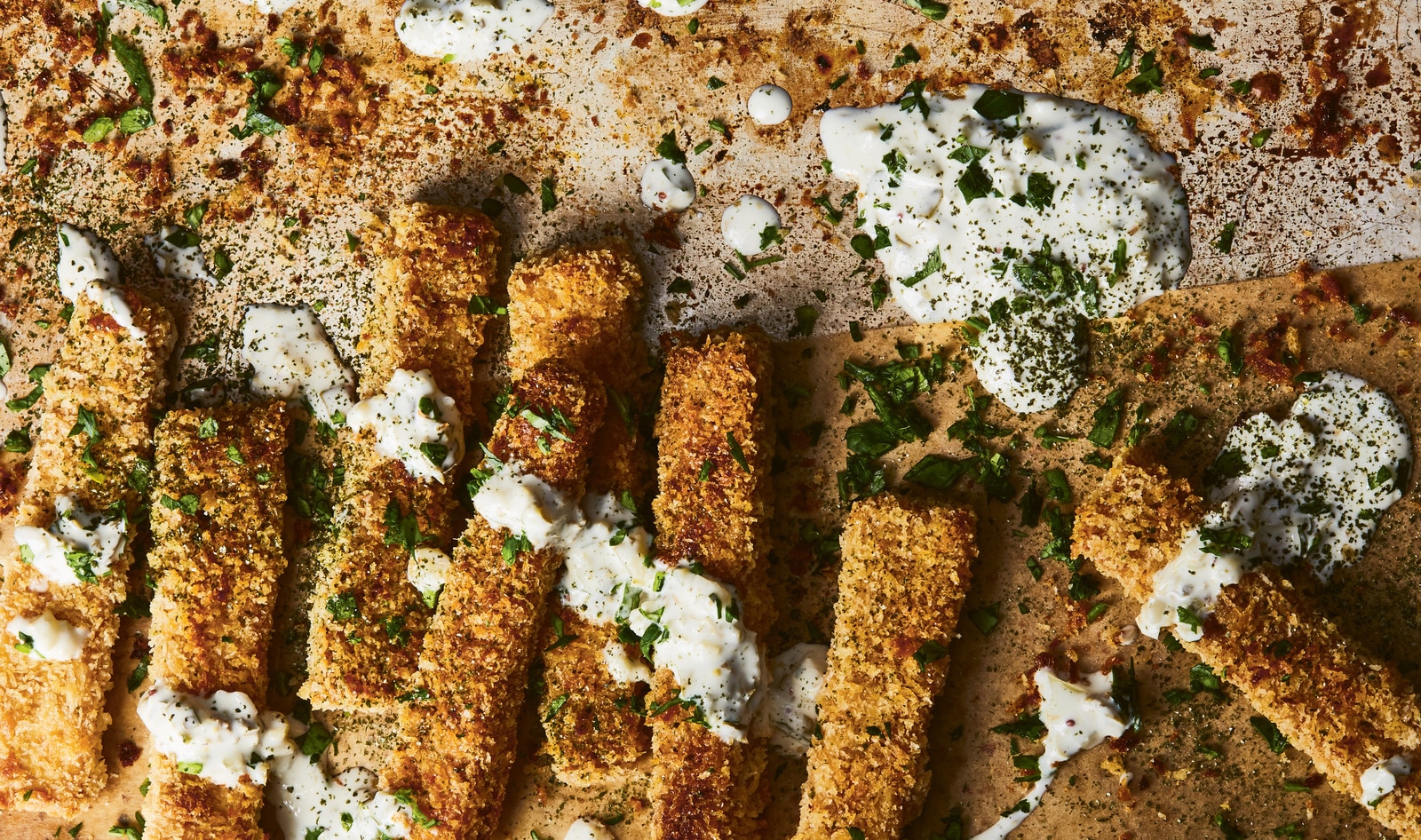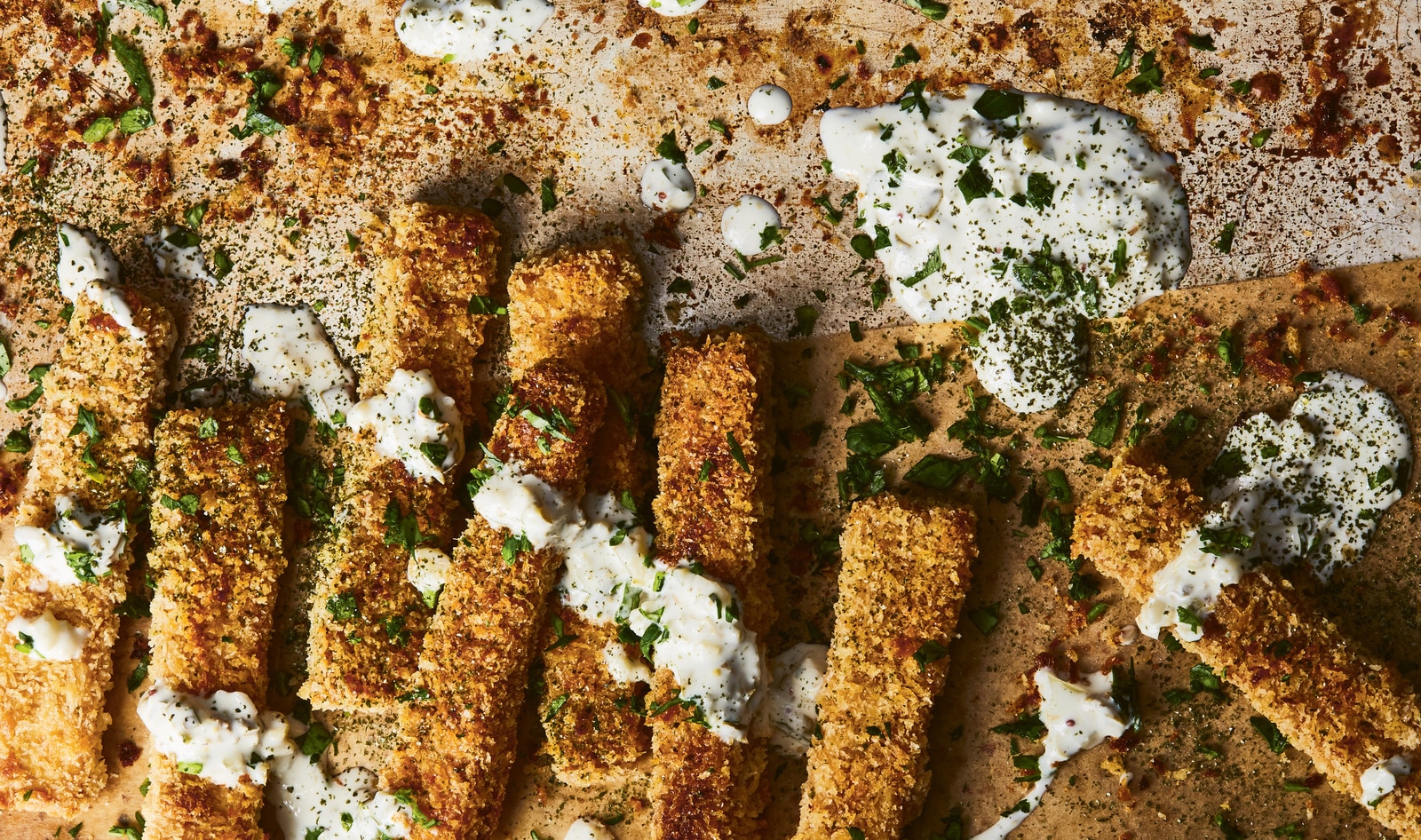 This recipe from superstar vegan chef Isa Chandra Moskowitz's newest cookbook I Can Cook Vegan takes a classic recipe and veganizes it for the ultimate nostalgic, savory treat.
What you need:
For the fish sticks:
2 (14-ounce) packages extra-firm tofu, drained and pressed
2 tablespoons tamari
1 tablespoon lemon juice
1 tablespoon nori powder, plus extra for garnish
½ cup plus 2 tablespoons all-purpose flour
2 tablespoons cornstarch
1 cup cold water
1 cup panko breadcrumbs
1 teaspoon salt
2 tablespoons olive oil
¼ cup chopped fresh flat-leaf parsley, for garnish
For tartar sauce:
1 cup vegan mayonnaise
⅓ cup finely chopped dill pickles
¼ cup minced yellow onion
1 tablespoon chopped fresh flat-leaf parsley
1 tablespoon lemon juice
1 teaspoon whole-grain Dijon mustard
2 tablespoons drained and chopped capers
⅛ teaspoon black pepper
What you do:
Preheat oven to 450 degrees. Line a large rimmed baking sheet with parchment paper and spray with nonstick cooking spray. 
Slice each block of tofu into 16 sticks. In a shallow baking dish, mix tamari, lemon juice, and nori powder. In a medium bowl, whisk flour and cornstarch. Add water and stir vigorously with a fork to make a thick, smooth batter. 
In a separate shallow baking dish, mix breadcrumbs and salt. Drizzle in oil and use your fingertips to coat breadcrumbs. 
One at a time, dredge tofu sticks in tamari mixture, then into batter, and let excess drip off. Transfer to breadcrumbs and gently press into tofu to coat completely. Transfer tofu to prepared baking sheet and repeat with remaining tofu sticks. 
Bake for 10 minutes. Flip and bake for another 8 minutes, until crisp and golden brown. 
For the tartar sauce, in a small bowl, whisk all ingredients. Sprinkle tofu sticks with extra nori powder and fresh parsley, and serve with sauce.