Lifestyle
Black-Owned Winery Creating Vegan Wines Isn't Niche, It's Inclusive
When you think "wine snob," what comes to mind? Nicole Kearney wants people like herself to flood your brain. Specifically, Black and Brown people—not the stereotypical white person haughtily sipping a chardonnay. Black people are continually fighting for representation in a multitude of industries, but in Kearney's experience, the wine industry has been particularly challenging to break through. Determined to be heard, she launched Sip & Share Wines—a boutique winery specializing in artisan vegan wines and something truly rare to the wine world: inclusivity.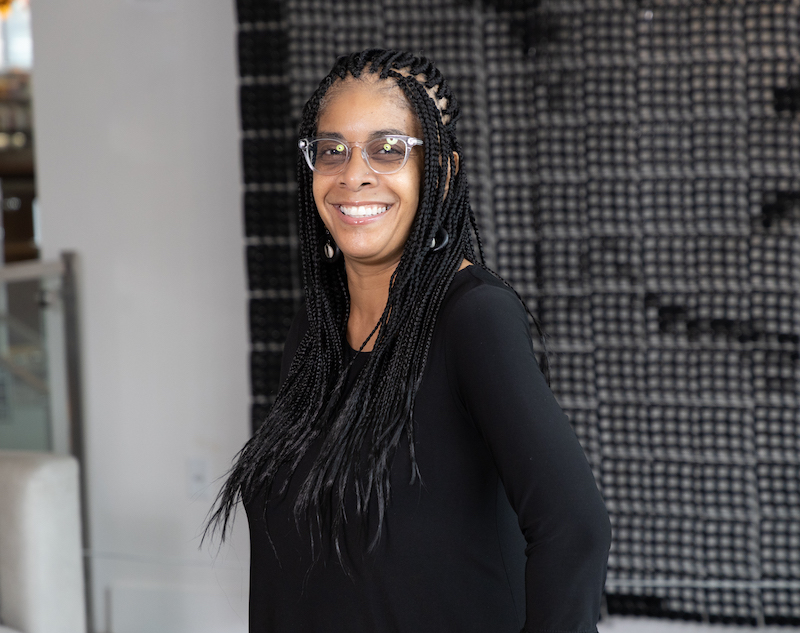 Nicole Kearney
Falling in love with wine
Kearney's passion for wine is utterly romantic. Like the salons of yesteryear, Kearney was engrossed in a Dramatic Writing MFA program when she took up wine. The playwrights, novelists, screenwriters, and non-fiction writers within her program would sip wine as they passionately transcribed their artistic visions, and the vino spurred these creative conversations. Fast-forward three years later, Kearney was gifted a 32-bottle wine refrigerator, so she hosted an impromptu wine tasting party and soon filled that fridge. Throughout the years, her wine-tasting parties became a regular occurrence, eventually earning her the title of the Wine Lady. Among friends, she was adored and respected, but the outside world did not grant her the same recognition. 
Barriers in the wine world 
Kearney toggled back and forth between following her commitment to writing and pursuing her passion in wine. It was the hurdles she faced when attending corporate wine functions that spurred her to take the road less traveled. Kearney recounts several instances where she was "accidentally" left off the guest list, nearly turned away at several events, and constantly led to the rear seating no matter where she went. When others refused to give her space, she made her own and launched Sip and Share. While initially a pop-up at various events, the business became a federally licensed winery in 2018 and started producing its own vegan wines.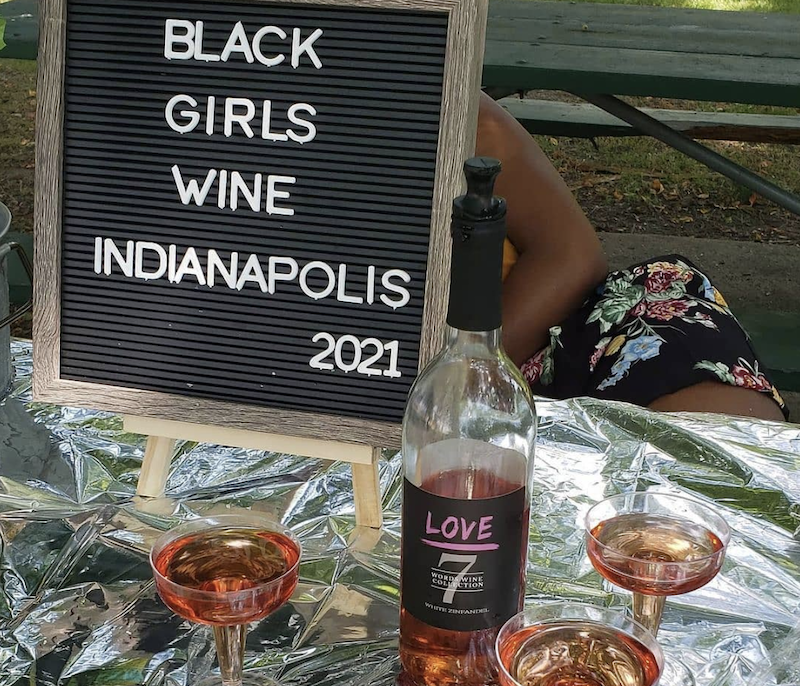 Black Girls Wine Society
Wine that's not intimidating, but inclusive
"I love wine as it can transport you to the place it was made. It allows people to be in community with others they otherwise possibly wouldn't talk to," Kearney explained. 
She was intentional about her winery's name. In her experience, as with others, wine is a foundation for sharing—not just the wine itself, but sharing thoughts and ideas. "In creating community with wine, it allows me to share wines with other Black and Brown wine enthusiasts who typically weren't introduced to wine in their homes. Sip & Share Wines holds space and allows the culture to sip, share, and enhance their knowledge as we guide and provide wine education at tastings. It's also a means to discuss legacy and generational wealth building within the community and culture."
Kearney believes that this new inclusive model of wine appreciation is the future. Not only are people looking for more vegan wine (as were her relatives), but they're looking for a more accessible product and overall experience. Admittedly, the industry has a long way to go. She noted that of all the wineries in the US, only one percent are Black-owned, and only 0.1 percent are Black women-owned. She's determined, though, to change these numbers. "Resistance is futile," she joked.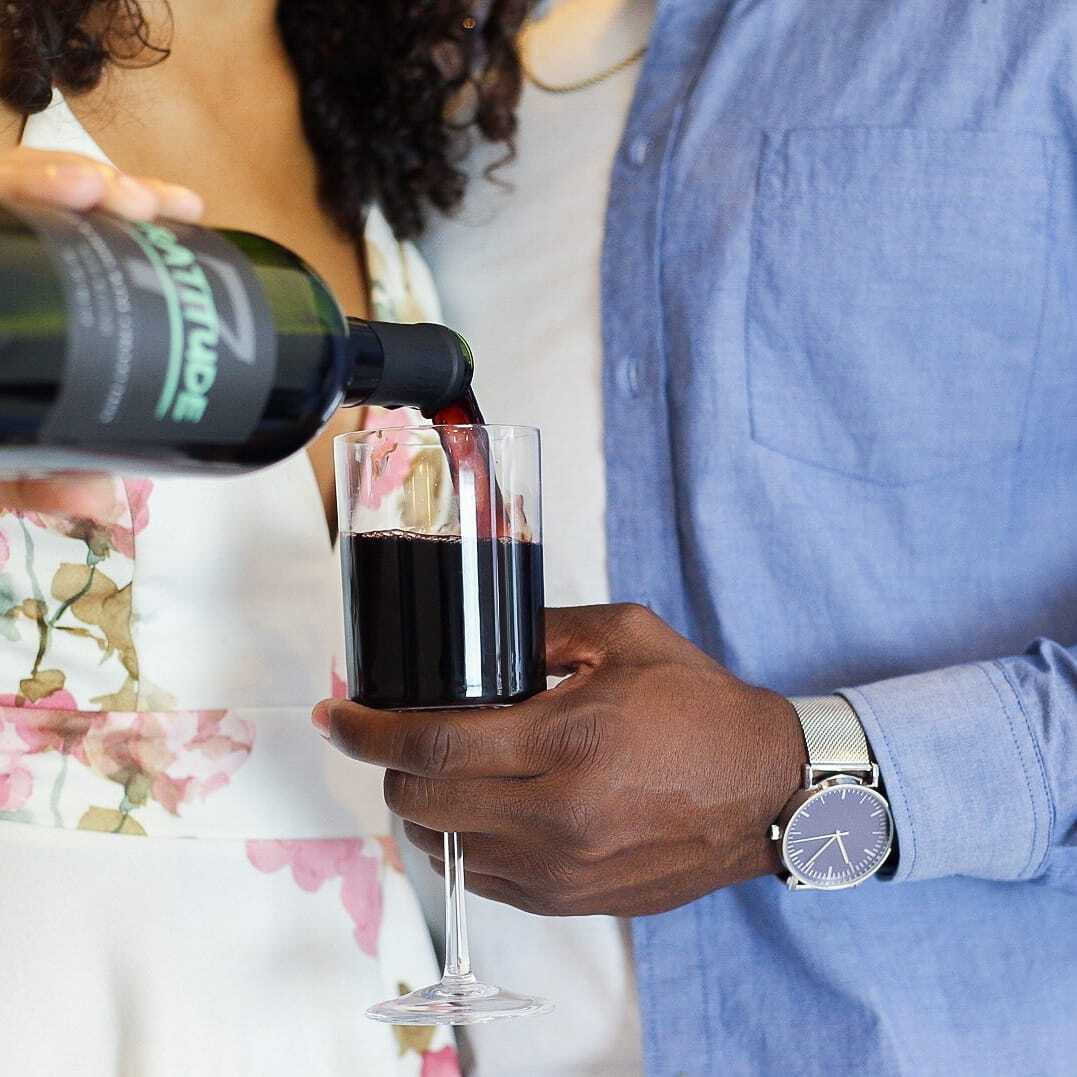 Sip & Share Wines
Vegan wine and food pairings to try
Those who typically shop at big-box wine stores may want to give boutiques a try. Kearney noted that these massive stores typically do not carry bottles from boutique wineries as these independently owned productions don't make enough wine for large-scale retail distribution. Further, she cautioned, "Distributors are consolidating and only selling the wineries that produce the largest volume of wine. Many people don't realize most of the wines they drink are owned by a handful of companies."
Sip & Share is a solid place to start for those looking to branch out. Kearney recommended the 7 Worlds Wine Collection, though she also supplied recommendations for other Black and Brown-owned vegan winemakers including Brown Estate and Stuyvesant Champagne. 
When asked what vegan food and wine pairing she loves most, her answer was refreshingly simple: Sip & Share Wines Gratitude Red Blend with a peanut butter and jelly sandwich. 
For more vegan wine and food pairings, read A Wine Educator's Secrets for Perfectly Pairing Vegan Wine and Chocolate. 
For more about vegan wine, read: