Lifestyle
ADM: "The Future of Alternative Proteins Doesn't Stop With Plant Proteins" – vegconomist
In the alt protein space, ADM has been increasingly making moves and entering new collaborations, including some of the most well-known names in the industry. For example, with Eat Just to accelerate production in its GOOD Meat cultivated chicken division; with New Culture as part of a strategic partnership to accelerate the commercialization of alt-dairy; and with Japan's next-gen materials company Spiber to support the adoption of regenerative farming practices for Spiber's Brewed Protein, to name a few.
Additionally, in October last year, ADM and Marfig Global Foods announced plans to expand their joint venture, PlantPlus Foods, from Brazil into the US. We spoke with Marie-Bénédicte Charpentier, Marketing Director EMEA, at ADM, to find out more.
What were the company's highlights in 2022?
Throughout 2022, we committed to advancing our technical expertise and capabilities, as well as expanding our robust portfolio of plant-based and alternative proteins to meet increasing global demand for plant-forward products. This was achieved through strategic partnerships and investments to enhance our facilities and capabilities to further address evolving consumer behaviours. With our collaborative farmer relationships and vertical integration model, we help our partners achieve responsible sourcing goals, strengthening the value chain from seed to fork.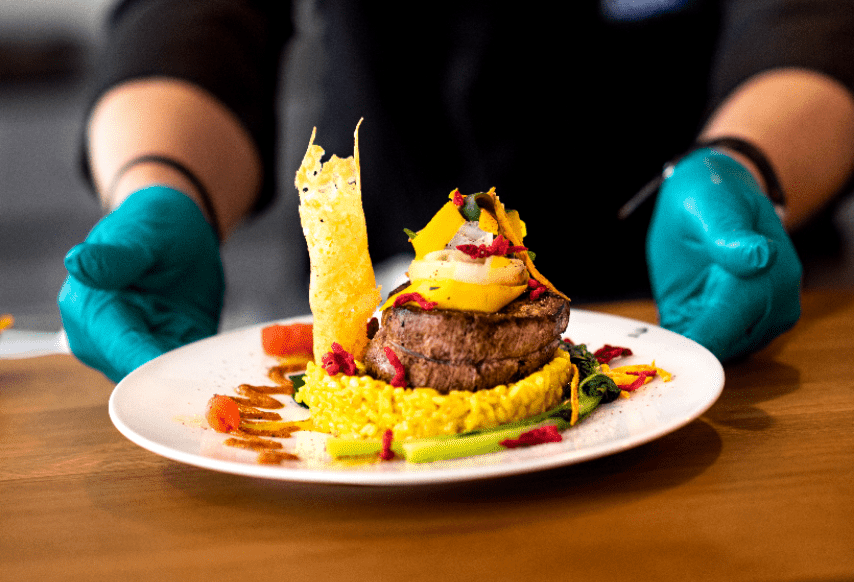 For example, in North America, our partnership with Benson Hill intends to scale availability of ultra-high protein, non-GMO soy ingredients that can require less processing and deliver considerable water and carbon sustainability benefits. Additionally, we also announced an investment of approximately $300 million to expand our alternative protein production capacity and capabilities, and support the opening of a new, state-of-the-art Protein Innovation Center in Decatur, IL.
In Europe, we opened a new extrusion facility in our recently acquired SojaProtein site in Serbia to support the regional and global demand for quality, locally sourced and non-GMO textured soy proteins. This was further supported by the opening of a new protein development lab in the Netherlands that enables us to unlock the next generation of alternative protein innovation throughout Europe.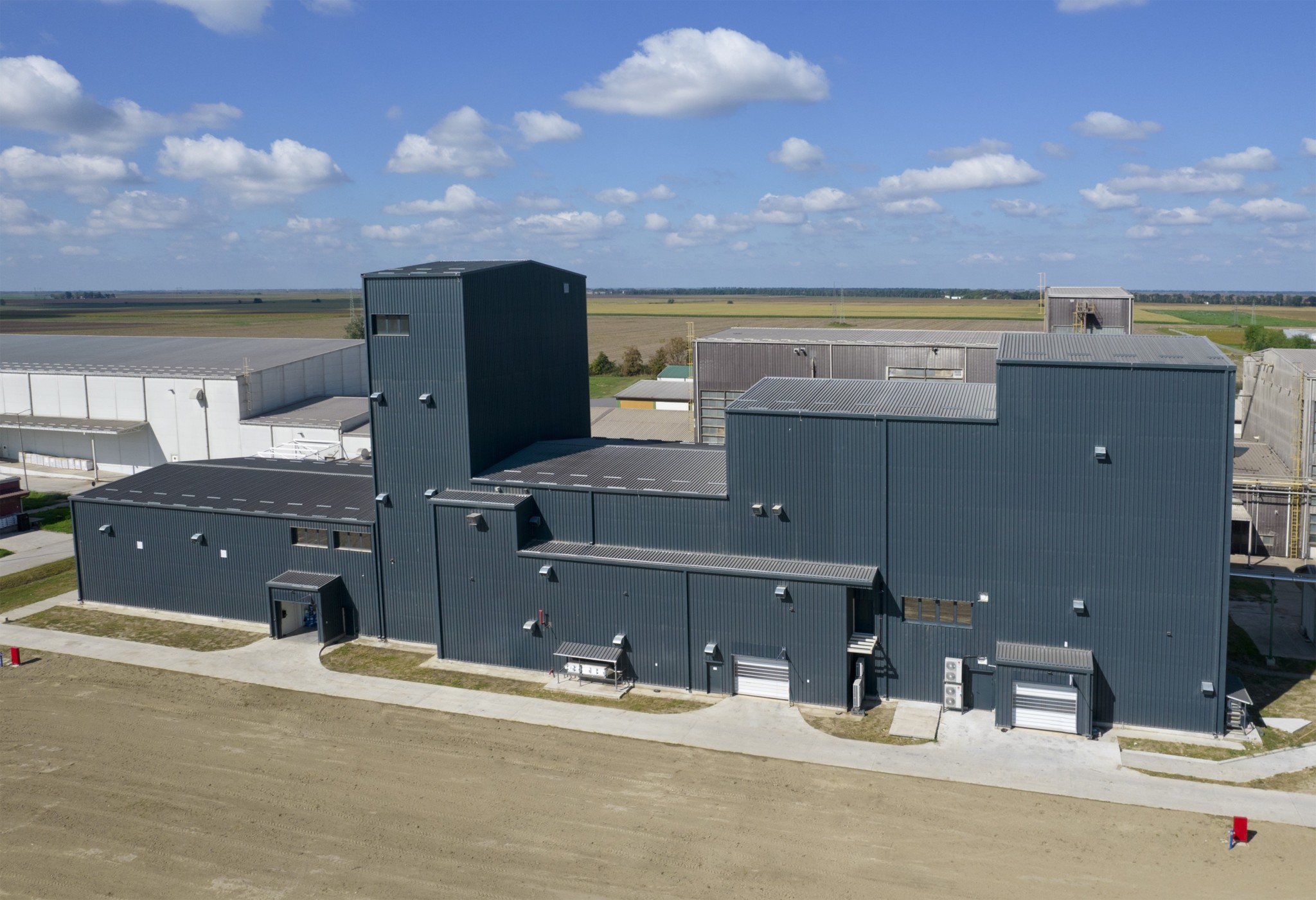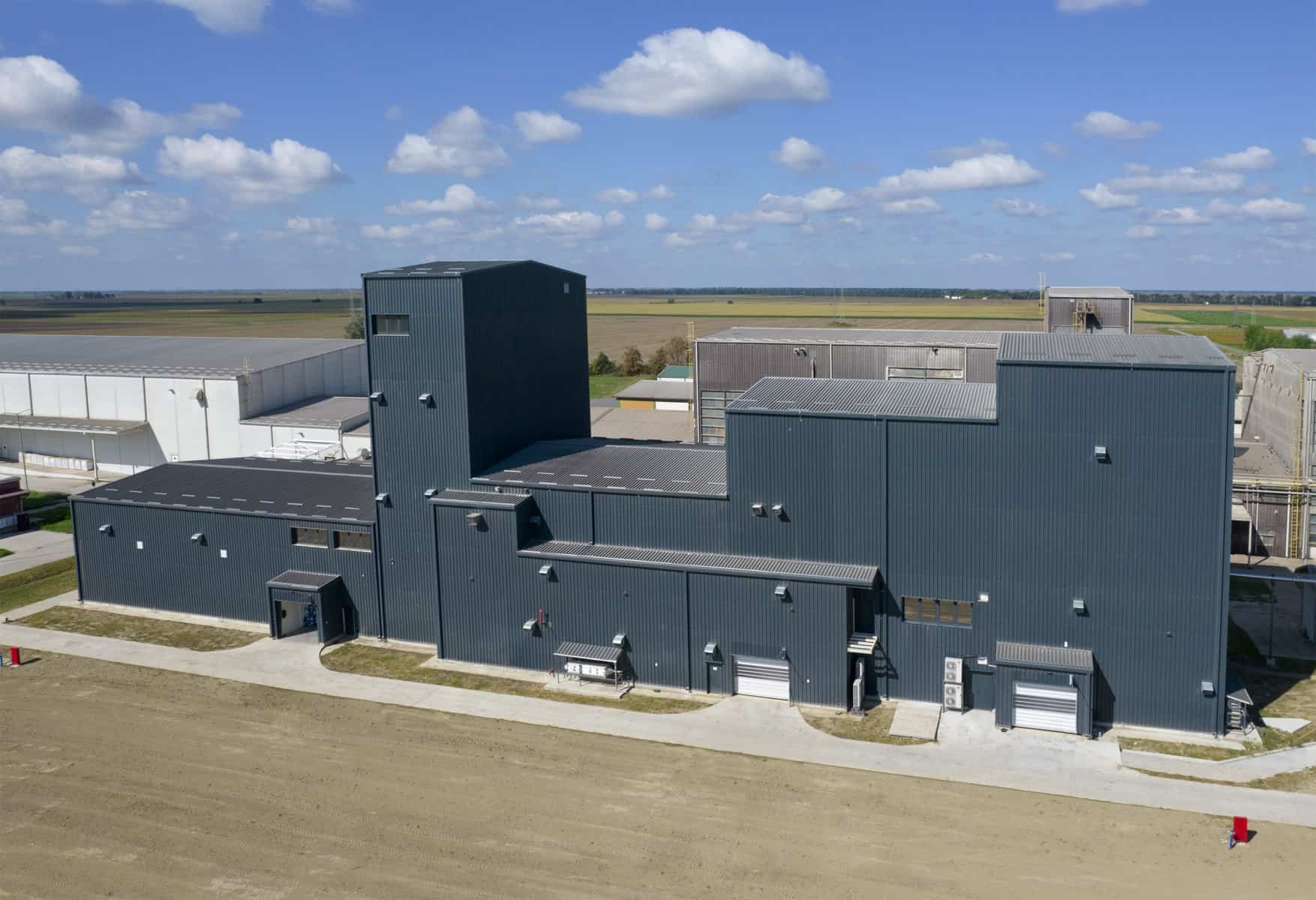 Together, these partnerships and investments will enable our customers to develop plant-based foods and beverages that meet consumers' high expectations in taste, texture, nutrition and affordability.
What alt protein trends do you see for 2023? How does ADM's alt protein portfolio fit into these trends?
We're dedicated to building a more secure food system, and we see the alternative protein space as a key piece to this. In our annual global consumer trends outlook, we've identified expanded protein choices as one of the top consumer behaviours to pay attention to in 2023. Globally, 52% of consumers consider themselves flexitarians, incorporating both animal-based and plant-based or other alternative proteins into their diet1. Of those consumers, nearly two-thirds are defining their eating style as "trying to consume more plant-based foods1."
Consumers are increasingly interested in adding a variety of plant proteins to improve their diets' nutritional value. Plant protein blends are becoming more popular as consumers become more familiar with terms such as protein quality, protein diversity and nutrient-density1. Our food scientists are continuously exploring plant protein ingredient synergies for protein digestibility-corrected amino acid scores (PDCAAS) closer to 1, the sign of a complete protein.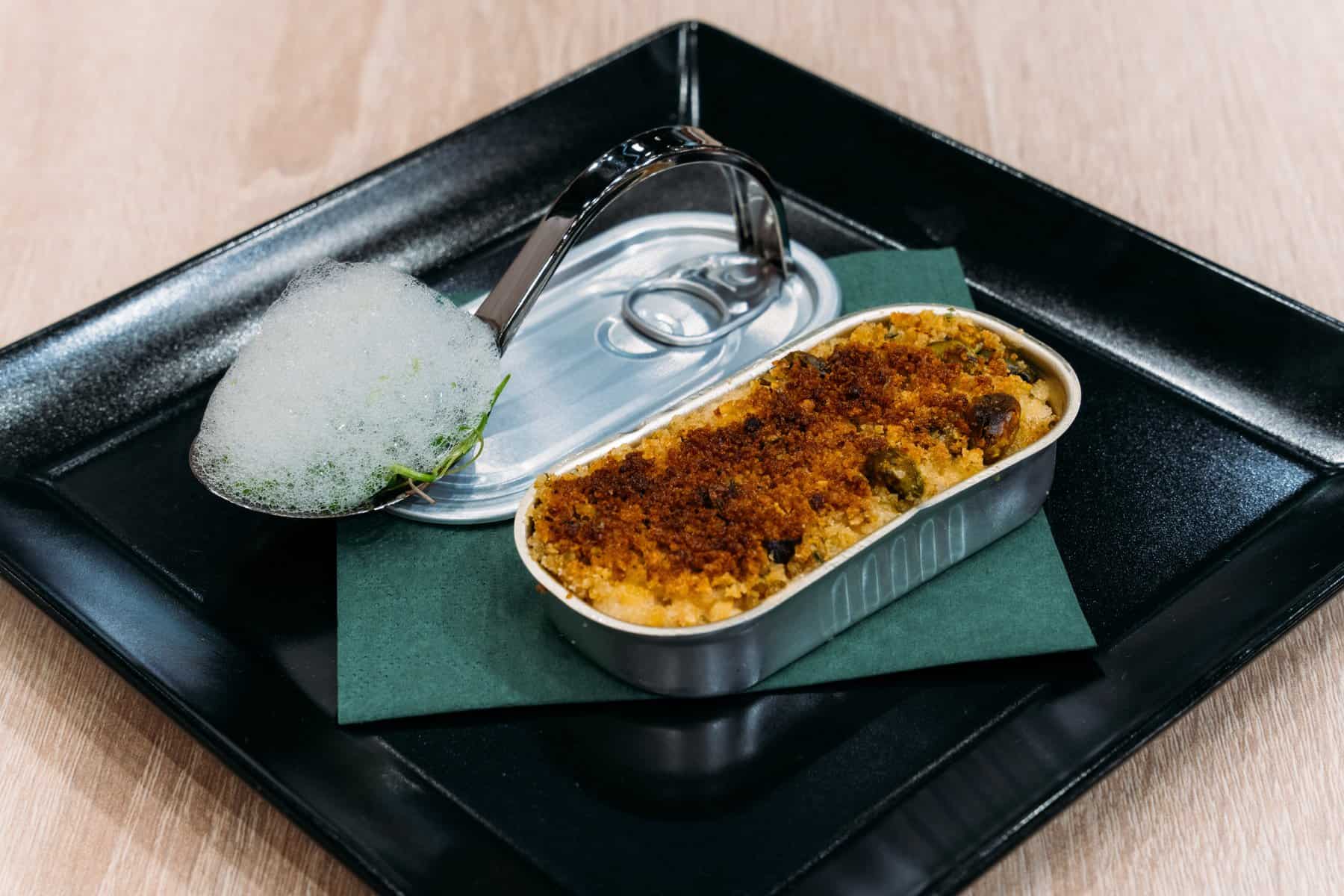 Quality proteins also help maximise nutrition and enhance sensory appeal to help our customers create consumer-preferred finished products. Our MaxFlex™ systems of pea and wheat proteins combine the best characteristics from each plant protein source, resulting in improved taste, texture and higher quality protein (PDCAAS from 0.89+) than the individual sources can provide.
"…people are increasingly conscientious about earth-friendly production"
At the same time, people are increasingly conscientious about earth-friendly production and trust and traceability. Consumers have a heightened awareness of the values behind their purchases, as they seek out foods and beverages that are better for themselves, their communities and the planet. Research shows that 49% of global consumers claim to have changed their diet in the last two years to lead a more environmentally friendly lifestyle2.
Additionally, 73% of global consumers say they feel more positively about companies that are transparent about where and how products were made, raised or grown3. Many of these consumers also state that simple, recognisable ingredients impact their purchasing decisions1, and that they are more likely drawn to familiar ingredients that they deem to be "closer-to-nature", as well as have transparent sourcing.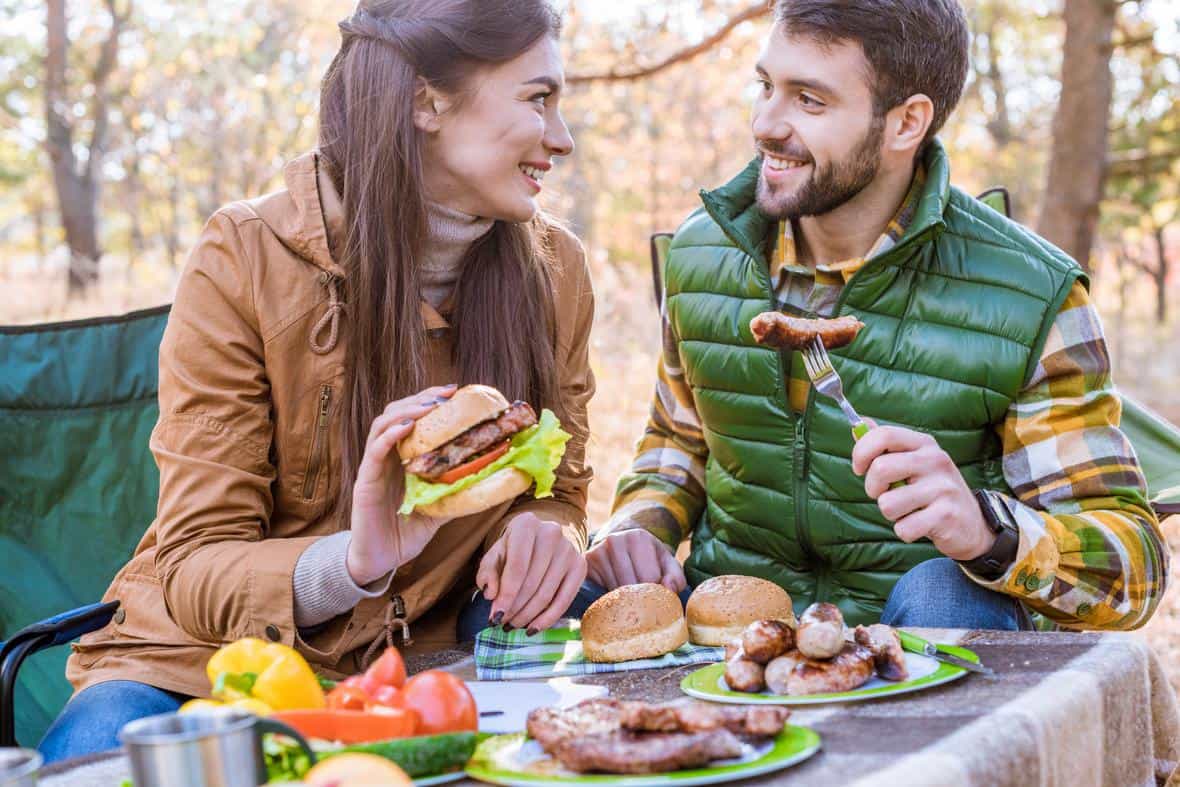 Specifically, we're seeing growing acceptance for wholesome plant-based ingredients, such as ancient grains, which have consumer associations to appealing attriwithtes of clean-label food products, including natural, recognisable ingredients, minimal processing and non-GMO1. Our NutriStem™ line of wholesome ingredients, including amaranth, sorghum, buckwheat, millet, chia and quinoa, can be incorporated into products across food categories. Some ancient grains are inherently gluten-free, which expands optionality for shoppers with specialised nutrition needs.
"…whole muscle meat is the top format consumed across all global meat occasions"
We're also committed to helping our customers meet consumer demands for an authentic sensory experience with innovative solutions, including those for whole muscle-like meat alternatives. Our research finds that whole muscle meat is the top format consumed across all global meat occasions, encompassing both traditional meat and plant-based offerings1.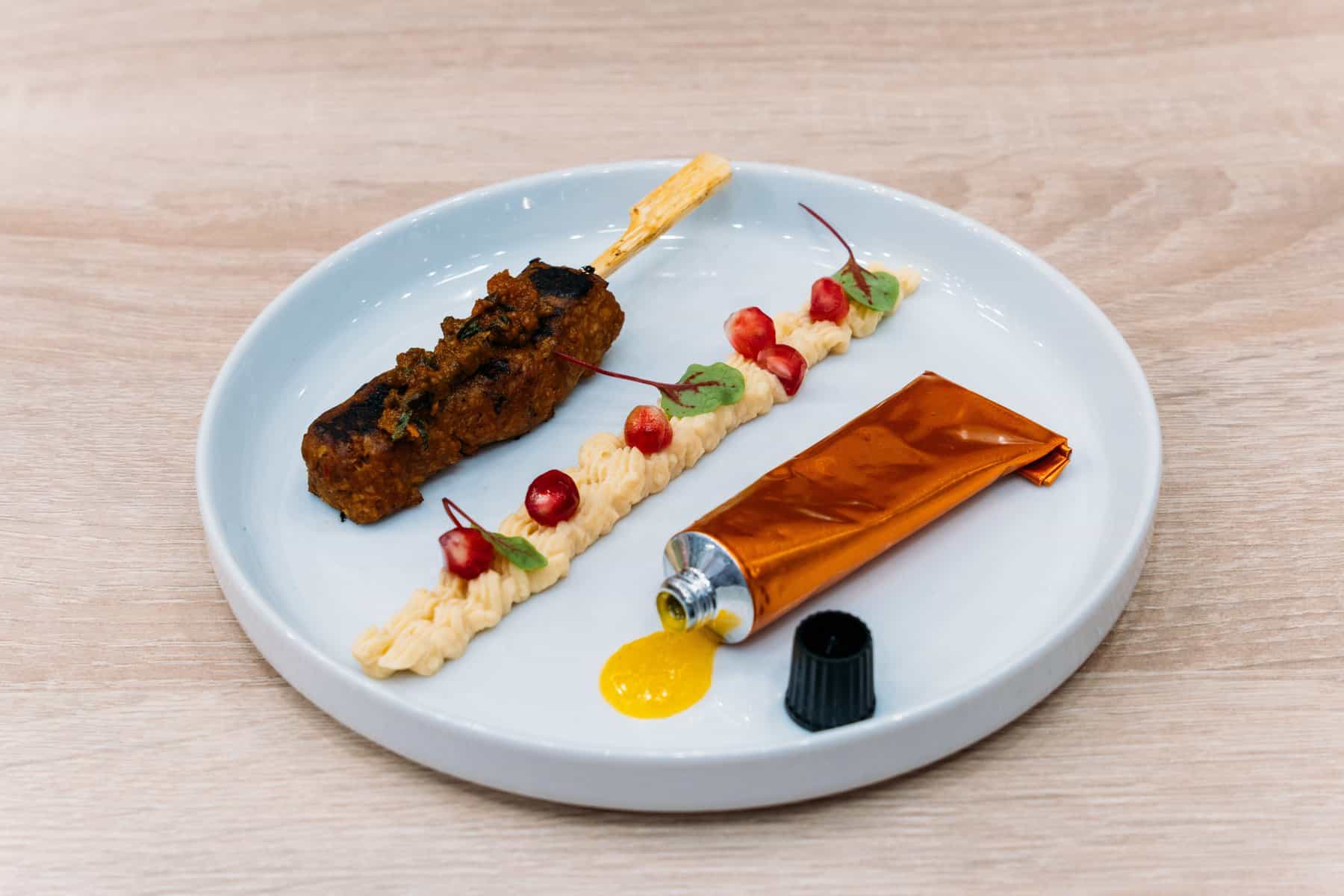 To succeed in this whole muscle-like space, the visual, flavour and texture experience of alternative products must meet the gold standard of traditional offerings. Our Arcon® HM functional soy protein concentrates optimised for high moisture extrusion (HME) help address taste, texture, structure, functionality, colour and nutritional challenges of finished plant-based whole muscle-like products and close a gap in alternative protein offerings.
Please explain your concepts for prebiotics, probiotics and postbiotics.
Today's consumers are increasingly motivated and aware of their health and wellness, driving them to actively seek out foods and beverages that may support their holistic wellness goals. Globally, 64% of consumers describe their approach to health as proactive4. Consumers are also connecting the dots between their gut health and gut microbiome with their overall health and well-being. In fact, 58% of global consumers perceive a connection between the function of bacteria in the gut to wider aspects of well-being1. With that, interest in gut microbiome-supporting solutions, including prebiotics, probiotics and postbiotics, is on the rise.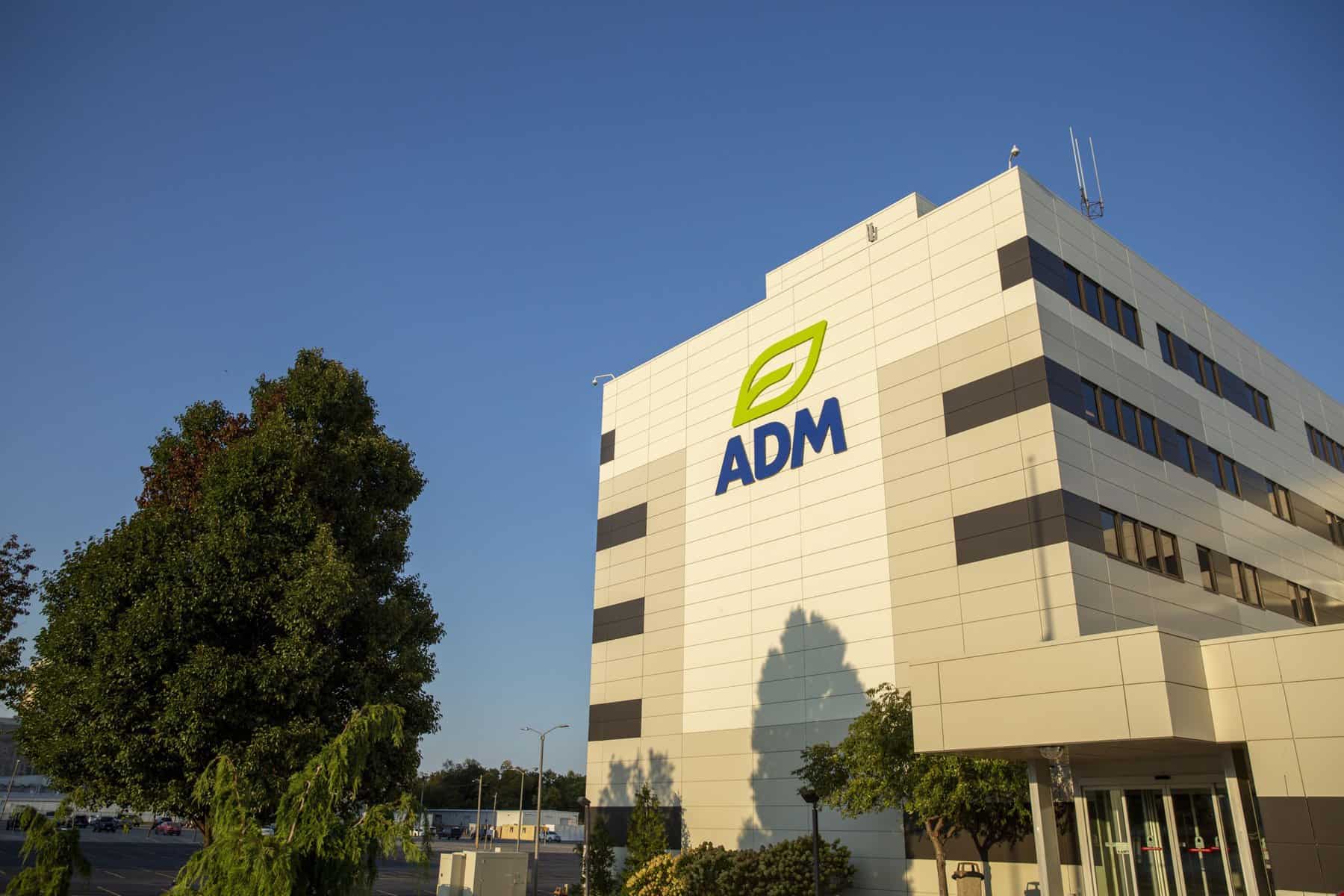 Many consumers are also seeking out foods and beverages that contain ingredients with health benefits to meet their individual health and wellness goals. As such, we can pair our expansive library of over 30 plant-based ingredient sources and systems with solutions from our health and wellness portfolio to help our customers create diverse offerings that meet consumers' evolving holistic needs.
Notably, our scientists are continually identifying microbial strains to help brands incorporate these solutions into foods, beverages and dietary supplements. Our award-winning BPL1™A (Bifidobacterium animalis subsp. lactis CECT 8145) and its heat-treated counterpart target factors relevant to metabolic health5. Because heat-treated BPL1™ undergoes a heat process and contains nonviable microorganisms, it can withstand harsh formulation environments like high heat used for certain applications, such as baked goods, snacks and beveragesB, expanding new product innovation for our customers.
Furthermore, we also recently introduced ES1C (Bifidobacterium longum subsp. longum CECT7347), which is supported by preclinical and early clinical studies for markers associated with gut health. In human and in vitro trials, ES1 has shown potential to have positive effects on gut barrier integrity6. Additionally, preliminary evidence suggests ES1 may help support gastrointestinal health in gluten-sensitive individuals, along with potential digestion and overall gut function support7. As a lactic acid bacterial strain, ES1 can be incorporated into dairy and plant-based dairy alternative products, including yogurt and frozen treatsB.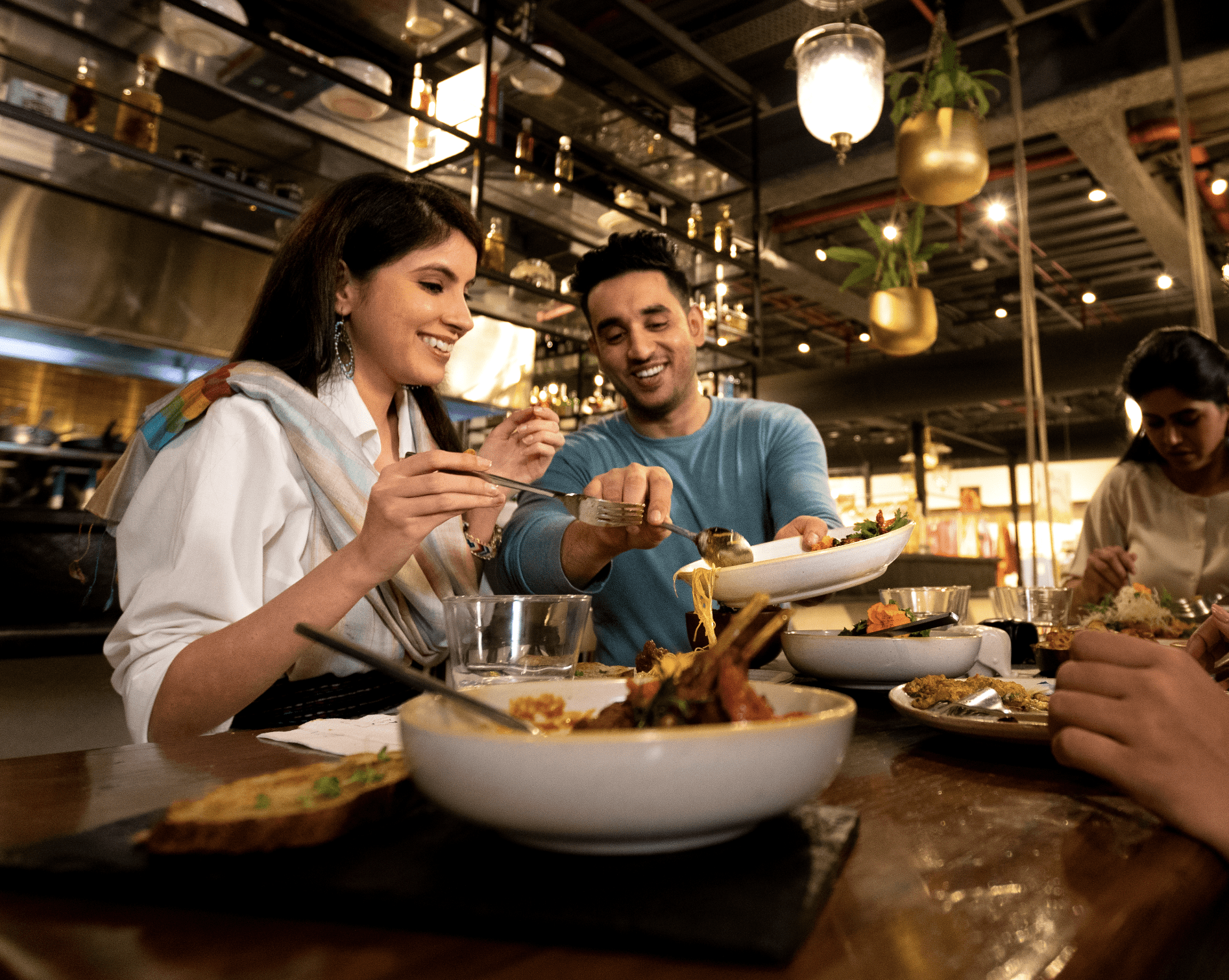 Our innovative, spore-forming probiotic DE111®D (Bacillus subtilis) retains functionality through challenging processing conditions, such as low pH or high heat for certain food and beverage formulations. This makes DE111® an ideal solution to incorporate into nutrition bars, clusters, ready-to-drink (RTD) beverages and moreB. DE111® is supported by years of comprehensive research, including nine published human clinical trials, and has demonstrated support related to various areas of wellness, including digestive health8, immune function9,10 and more. DE111® also demonstrates support specifically for children's health, including immune function and digestive support11,12.
Fiber is also particularly important in this space. When asking consumers, they identify fiber as the number one ingredient to add to their diets for digestion, weight management or satiety benefits1. Supported by over 30 years of extensive clinical research, ADM/Matsutani LLC's Fibersol®E has shown to support fbeen actors relevant to gut and digestive health, with clinical studies indicating that it promotes the growth of gut microbes that are positively associated with digestion13,14. Plus, at 3.75 grams per servingF, clinical studies show Fibersol® may help nourish intestinal flora and support the intestinal tract environment15. Fibersol® boasts numerous formulation advantages, including versatility from heat-, acid-, shear- and freeze/thaw-stability, as well as minimal viscosity and maintaining key sensory aspects like flavour, taste and colour. From baked goods to beverages and saucesB, Fibersol® has the flexibility to do it all.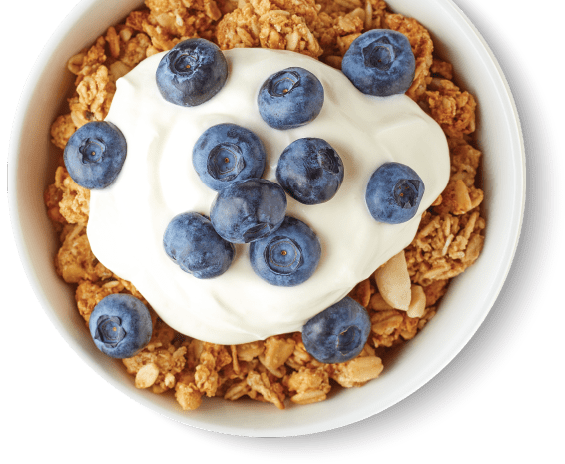 Your vision regarding new food in the next 5 years?
The global population is projected to be close to 10 billion by 2050, according to estimations by the United Nations16. This presents a sense of urgency to find new solutions that will support a more resilient food system and meet the world's rapidly expanding nutritional needs. A combination of animal-based, plant-based and novel proteins will be required to meet this growing demand.
"We leverage strategic partnerships to accelerate the next wave of innovation for alternative proteins"
As such, ADM invests in an array of new technologies and solutions, including ingredients, processing and technical services to expand product development. For example, our soon-to-open Protein Innovation Center in Decatur, IL will support key research and innovation of next-generation protein solutions, as well as maximise nutrition and advance taste, texture and performance optimisation for finished applications, connecting the entire value chain in one facility. We also leverage strategic partnerships to accelerate the next wave of innovation for alternative proteins.
With a significant proportion of the global population currently trying to consume more plant-based foods1, we are helping to expand consumers' protein choices at all eating occasions. Emerging plant protein sources like chickpea and ancient grains, such as amaranth and sorghum, are increasingly incorporated into various plant-forward formulations. Although they don't yet have mainstream awareness1, we anticipate these plant proteins will soon have general consumer recognition similar to higher affinity sources like soy, wheat and pea.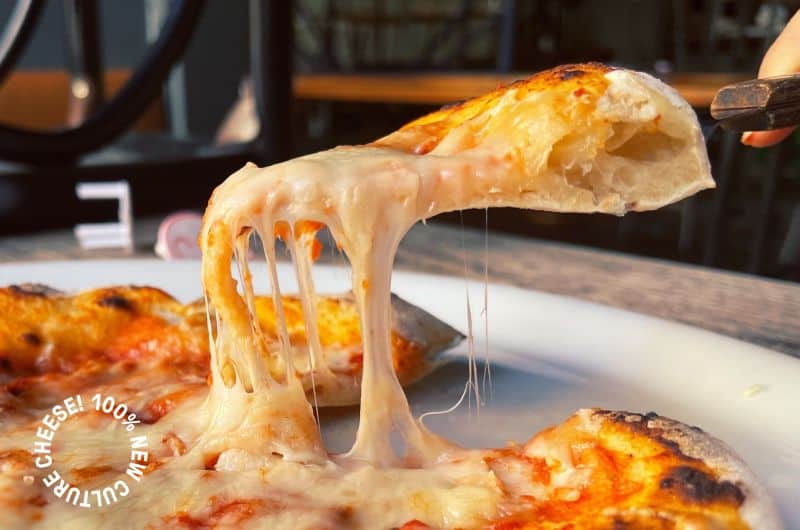 The future of alternative proteins doesn't stop with plant proteins. New technologies are gaining attention within the industry and will create opportunities in the years to come. We're exploring mycoprotein, cultivated meat and precision fermentation, as technologies which could play an important role in the future of food.
Through our investments, such as New Culture and Believer Meats (formerly Future Meat Technologies), as well as our joint venture with Temasek's Asia Sustainable Foods Platform, ScaleUp Bio, we're helping advance novel sources, methods and technologies to unlock the next generation of alternative proteins. Plus, we're turning the latest consumer trends into new food realities every day. Our involvement in the alternative protein space goes back decades, and we continue to show our commitment to furthering development and expansion as we look to the future.
---
ABPL1® is a trademark registered for Biopolis S.L. in the EU, the US, Mexico and other countries.
BLocal regulations must be reviewed to confirm permissibility of ingredients for each food category.
CES1 (Bifidobacterium longum subsp. longum CECT 7347) is used by ADM Biopolis under license from CSIC.
DDE111® is a trademark registered for Deerland Probiotics & Enzymes, Inc. in the US and other countries.
EFibersol® is a trademark registered for ADM/Matsutani LLC in the US.
FFor a total of 15g per day over three weeks.
 1ADM Outside Voice℠
2FMCG Gurus, Route to Sustainability Report, 2022
3Nielsen, What's In Our Food and On Our Mind
4FMCG Gurus, Top Trends for 2023
5Pedret, A; et al. (2019) Int J Obes (Lond). 43(9):1863‐1868
6Martorell, P.; et al. (2021) Antioxidants, 10, 536
7Olivares, M., et al. (2014) Br J Nutr. 112(1):30-40
8Labellarte, G., et al. (2019) Food and Nutrition Sciences, 10, 626-634
9Freedman, K.E., et al. (2021) Int. J. Mol. Sci. 2021, 22, 2453
10Townsend, J., et al. (2018) Sports, 6(3), 70
11Paytuvi-Gallart, A., et al. (2020) Beneficial Microbes: 11 (7)- Pages: 611 – 620
12Slivnik M, et al. (2020) J Prob Health. 8:225
13Mai, V. (2012). Clin Microbiol Infect, 18(Suppl. 4), 62-66
14Burns, A. (2018). Nutrition Research, 60, 33-42
15Mai, V.; et al. (2022) Nutrients. 14(11):2192
16United Nations, World Population Prospects: The 2022 Revision